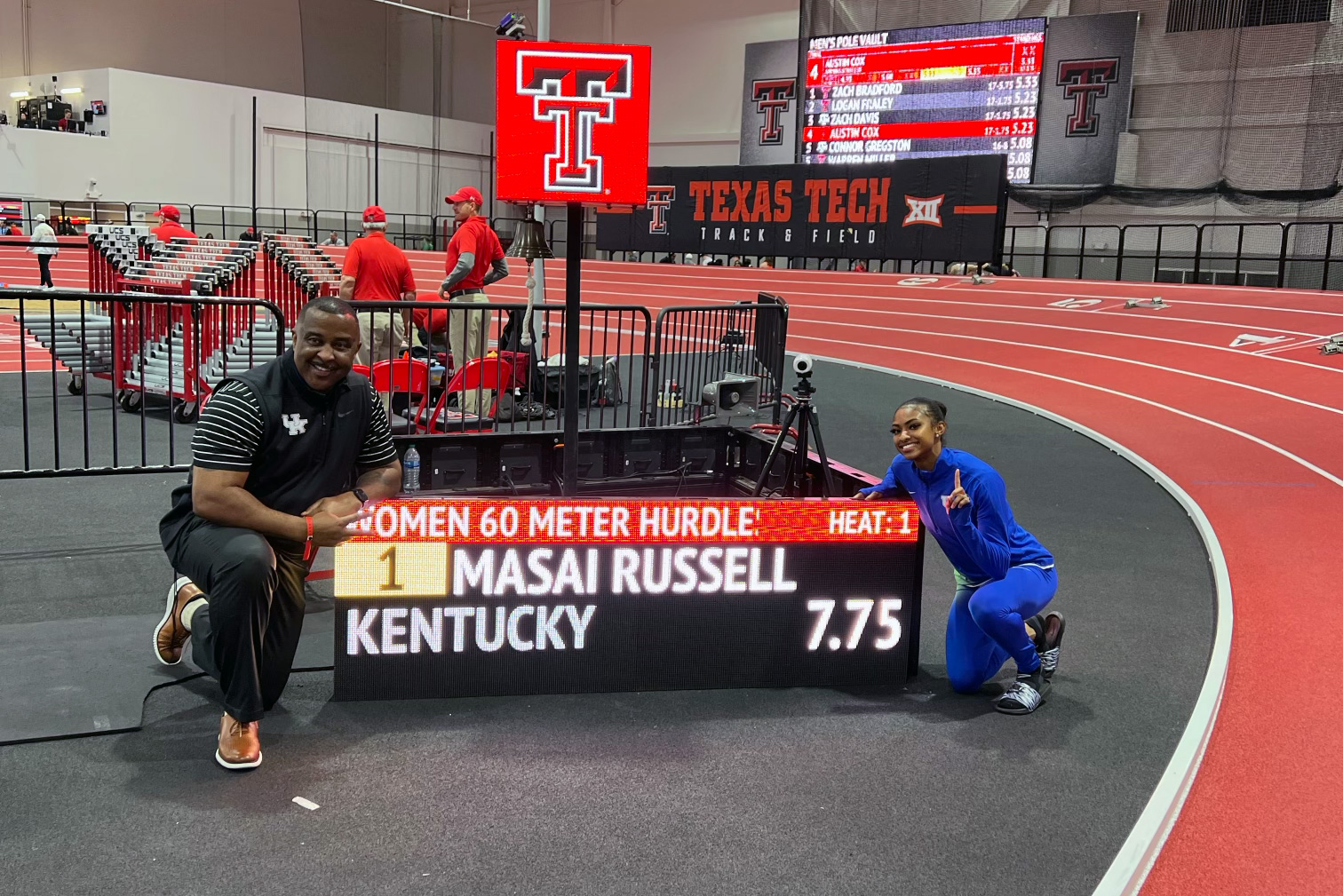 January 24, 2023 - 01:57 PM
Masai Russell Named co-NCAA Division I Women's Athlete of the Week
LEXINGTON, Ky. – On the strength of her collegiate record in the 60-meter hurdles Friday, Masai Russell has been named co-NCAA Division I Women's Athlete of the Week, presented by M-F Athletics, the United States Track & Field and Cross Country Coaches Association (USTFCCCA) announced Tuesday.
Russell blazed the 60 hurdles at the Red Raider Open (Lubbock, Texas) with a scintillating time of 7.75 seconds, eclipsing the mark of 7.78 set by Grace Stark of Florida at the 2022 NCAA Championships and Brianna Rollins of Clemson in 2013. Russell also moved past the Kentucky record owned by eventual Olympic medalist Keni Harrison, who posted a 7.87 winning time in the 2015 NCAA Championships.
This is the second year in a row that a Wildcat has won National Athlete of the Week from the USTFCCCA during the indoor season. Abby Steiner received the laurels three times in 2022 en route to winning The Bowerman as National Athlete of the Year.