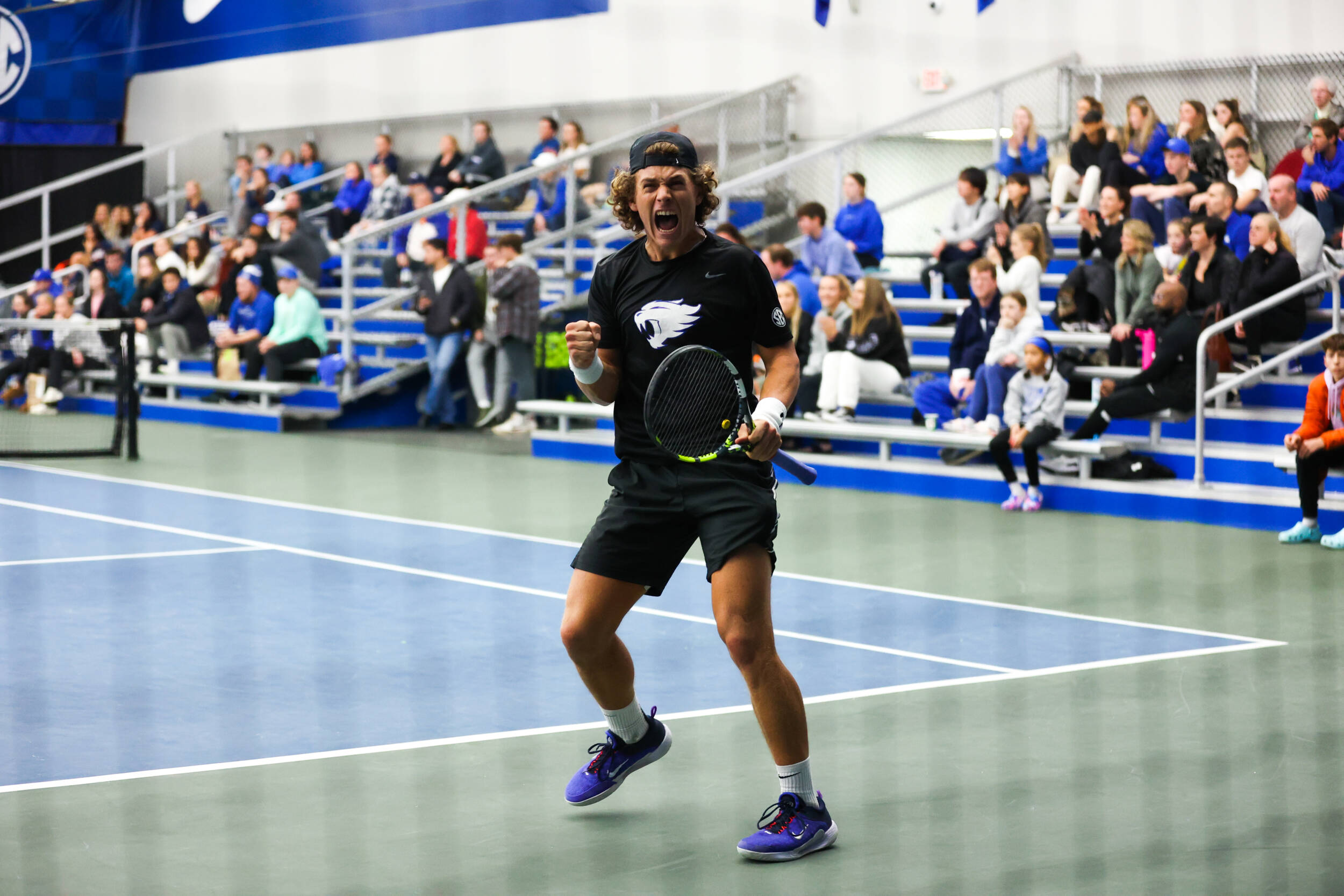 January 23, 2023 - 11:56 AM
No. 4 Men's Tennis to Play Northern Kentucky on Tuesday
LEXINGTON, Ky. – The fourth-ranked Kentucky men's tennis team (3-0) will hope to continue its early season success when the Wildcats host the Northern Kentucky Norse (2-2) on Tuesday at 12 p.m.
Admission to the Boone Tennis Center is free to the public. The match can be streamed live on Track Tennis with live stats also available here.
The Cats are unbeaten on the young season after posting a pair of wins over Dayton and a victory vs. Illinois during the team's opening week. The no. 1 doubles pair of Liam Draxl and Alafia Ayeni are a perfect 3-0 on the top court, while the team of Joshua Lapadat and JJ Mercer are also undefeated at 2-0.
In singles, Draxl is out to a 3-0 record including two wins at the no. 1 position. Lapadat and Taha Baadi each sit at 2-0, individually.
Kentucky has picked up early season wins against Bellarmine and Eastern Kentucky while falling at No. 2 Ohio State and Xavier. The Norse and Wildcats faced one another last year at NKU with the Cats emerging as 4-0 victors.
Tuesday's match is the final test for UK before the team hosts ITA Kickoff Weekend next Friday and Saturday (Jan. 27-28).
For the latest on UK Men's Tennis, follow the Wildcats on Twitter and Instagram at @UKMensTennis.