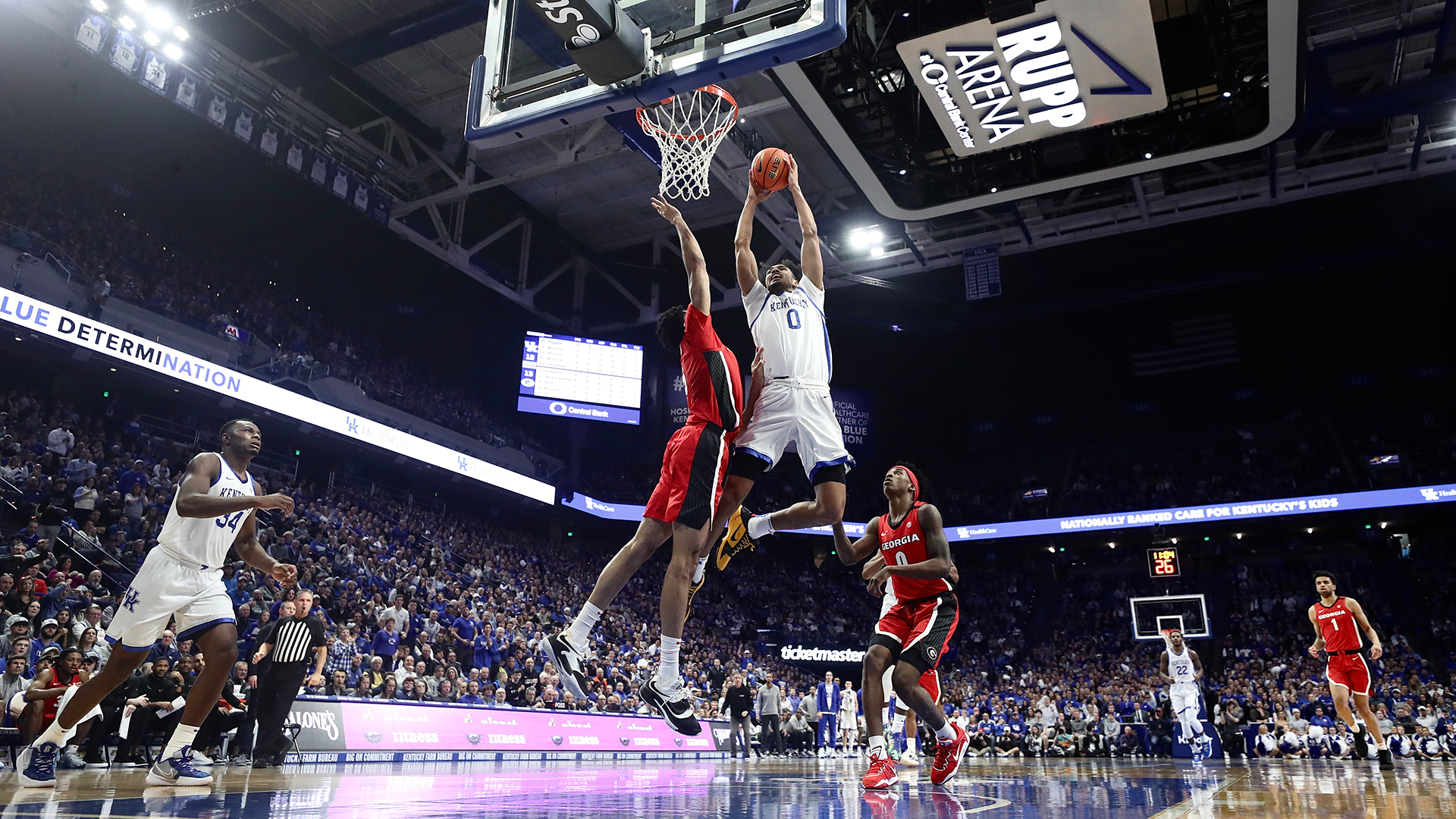 January 23, 2023 - 03:53 PM
Big Blue Preview: Kentucky at Vanderbilt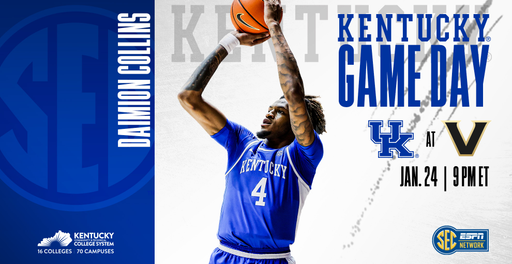 Teams that have great versatility tend to fare very well in college basketball. Teams that can play in any kind of conditions, at home, on the road, against fast teams and slow teams, tend to be the ones that have the most success.
It took a little while, but this year's Kentucky team is finding out that it has quite a bit of versatility. The Cats have shown that in the last two weeks.
UK went on the road and beat a top-five Tennessee game in a slower-paced, physical game. The following Tuesday, the Cats played a faster, more high-scoring game in beating Georgia. Then on Saturday, it was back to a physical game, and another win, this time against Texas A&M.
Kentucky has won three in a row and the Cats will take the winning streak into one of college basketball's most unique environments, Vanderbilt's Memorial Gymnasium, on Tuesday night (9 p.m. ET, SEC Network).
UK assistant coach Chin Coleman thinks that the team's ability to handle multiple styles of play is beneficial.
"I think so. I think that the dynamics of our team, that we can win a game whether it's in the 80s, whether it's in the 70s, the 60's or whatever the case may be," Coleman said. "I think that's been more of an adjustment for us."
Adjustment is a key word for this team. In the beginning, it seemed like this year's Cats would be best when running up and down the floor and scoring in very high volume. But Coleman points out that a scenario like that might not be best for this year's team.
"Before, we kind of wanted to live in the 80's," Coleman said. "But I think that we've learned our team and we've settled in to whatever the game takes, we'll take it. Whether it's a low possession game or a high possession game."
How have the Cats been able to accomplish this feat?
"We've kind of slowed our pace down, in terms of executing, but we still want to get easy baskets, we want to play fast when those opportunities come," Coleman said. "But we want to be a better executing team."
The Cats have been executing, especially on defense, over the three-game winning streak. Kentucky will attempt to make it four in a row on Tuesday night.
Coaches vs. Cancer Week
Kentucky coaches and staff will wear sneakers on Tuesday at Vanderbilt as a part of the annual Coaches vs. Cancer Suits and Sneakers Week.
Coaches vs. Cancer Suits and Sneakers Week is a nationwide event when basketball coaches across the country unite for a common cause – saving lives from cancer. Coaches and their staff across the nation wear sneakers during games to raise awareness and help save lives from cancer by raising funds and encouraging people to educate themselves about cancer prevention, screening and early detection.
The Coaches vs. Cancer program is a nationwide collaboration between the American Cancer Society and the National Association of Basketball Coaches. This initiative leverages the personal experiences, community leadership, and professional excellence of coaches nationwide to increase cancer awareness and promote healthy living through year-round awareness efforts, fundraising activities, and advocacy programs. Since 1993, coaches have raised more than $100 million for the American Cancer Society.
Cats Deliver the Knockout Punch
Kentucky is 320-13 (96.1%) in the John Calipari era when leading by at least 10 points at any time in the contest. Ten of the 13 losses in the Calipari era are to conference opponents.
Perhaps most impressive of all is that 68.7% of games Calipari has coached in at Kentucky have produced 10-point leads at some point during the game for UK. The Wildcats have led by 10 points or more in a whopping 84.7% of Calipari's 378 career wins at Kentucky.
Big Blue Win on the Road
Kentucky's 63-56 win on the road at No. 5 Tennessee on Jan. 14 was not only much needed for this team, but historic as well.
• Was the first in program history over an Associated Press Top 5 team on the road, while a UK team was unranked
• Kentucky outrebounded the Volunteers by 20 and limited the Vols to just four offensive rebounds. Tennessee entered the matchup as the nation's best offensive rebounding team
• UK's 88.1% free-throw percentage (22-25) was the third-best in a true road game under Calipari with a minimum of 25 attempts
• Kentucky moved to 5-1 against Tennessee on the road when the Wildcats are unranked and the Volunteers are ranked
• The 56 points scored by UT was the second-fewest ever allowed by an unranked Kentucky team against a top-five team in the AP poll (UK allowed 45 points to No. 2 Michigan State on Dec. 16, 2000)