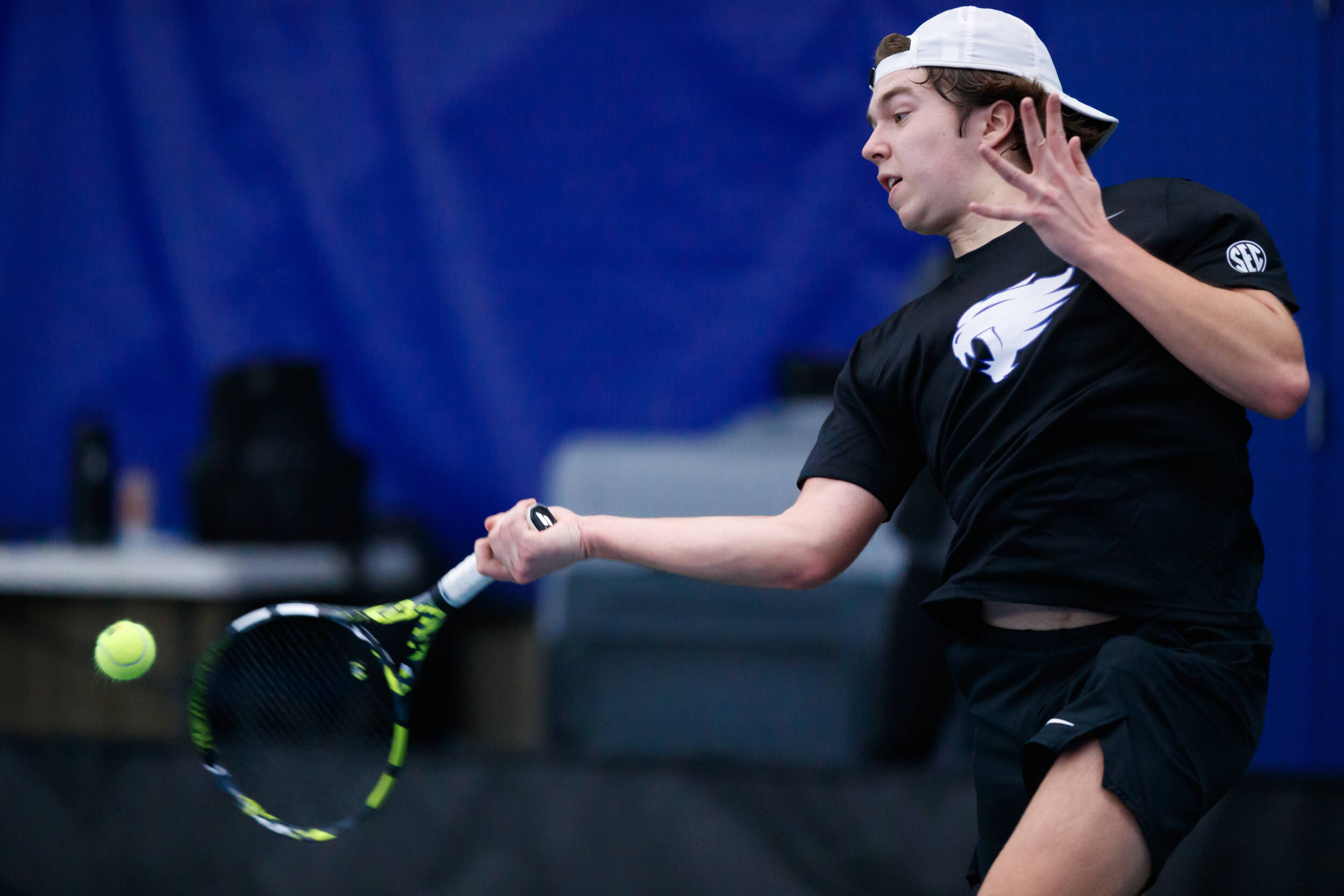 January 20, 2023 - 01:03 PM
Men's Tennis Set to Battle Illinois Saturday
LEXINGTON, Ky. – No. 4 Kentucky (2-0) will take on its first power-five opponent of the spring this Saturday when the Wildcats welcome Illinois (2-0) to the Hilary Boone Tennis Center for 1 p.m. dual match.
The Cats cruised past Dayton in their opening doubleheader on Wednesday, defeating the Flyers by scores of 5-0 and 4-0 without dropping a single set. No. 1 doubles pair, Liam Draxl and Alafia Ayeni went 2-0 on the day, as did the tandem of Jaden Weekes and Alexandre LeBlanc. Draxl also managed two singles wins, including a victory over 2022 First-Team All-Atlantic 10 selection, Connor Bruce.
Illinois tallied a pair of wins at the ASU Hidden Dual, knocking off both Wichita State and Bryant. The team is led by 2022 First-Team All-Big 10 member Hunter Heck, who went 17-5 in singles play last season.
Saturday's match will be the first meeting between the two programs since 2019, a 4-1 victory for the Fighting Illini on their home court. Kentucky took the last meeting at the Boone Tennis Center, 4-3, in 2018.
Admission to all Kentucky home tennis matches is free to the public. Live stats for the matches can be found here. The action can also be streamed live on Track Tennis.
For the latest on UK Men's Tennis, follow the Wildcats on Twitter and Instagram at @UKMensTennis.