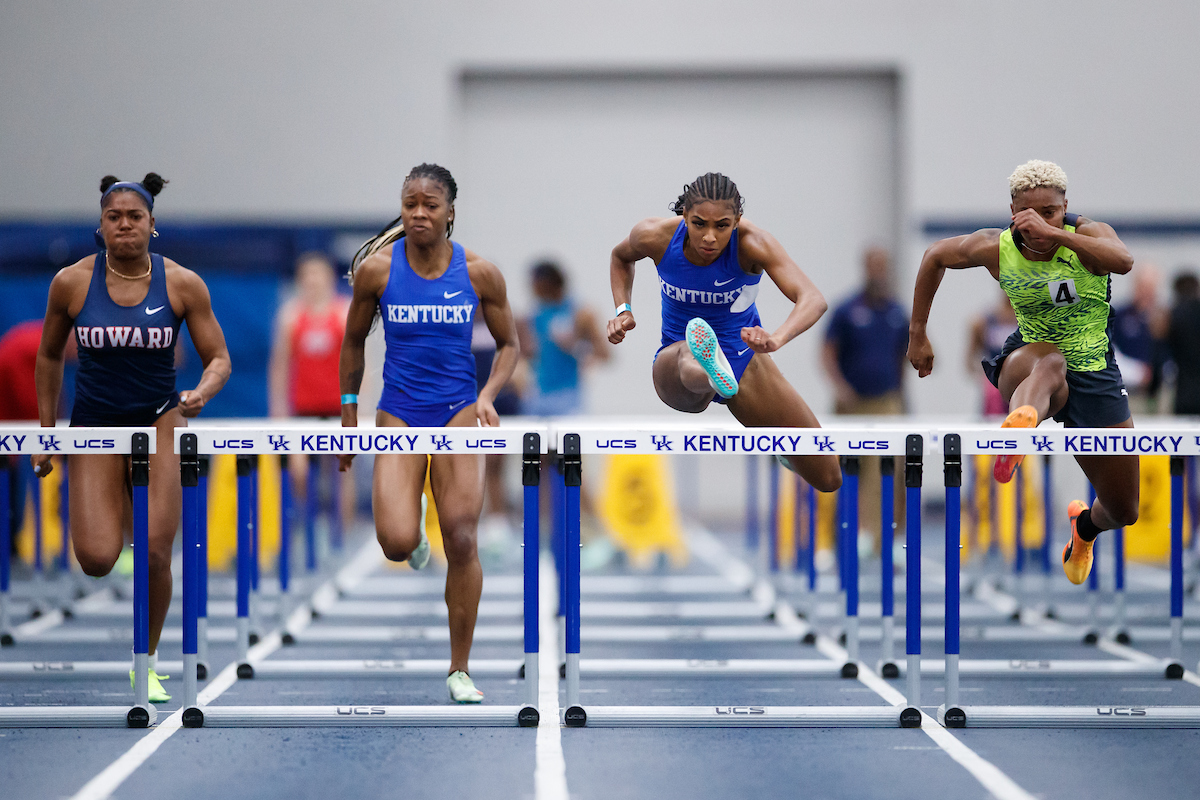 January 19, 2023 - 09:21 PM
Track & Field to Compete at Red Raider Open and Vanderbilt Invitational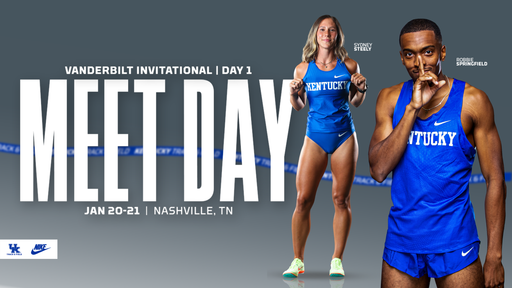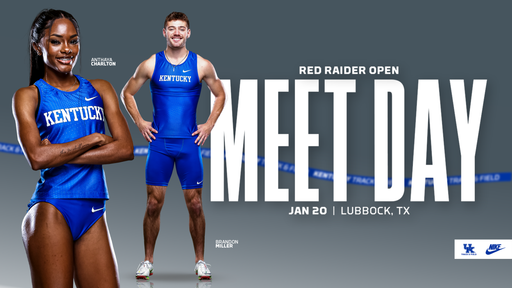 LUBBOCK, Texas / NASHVILLE, Tenn. — University of Kentucky track & field is set to attend both the Red Raider Open at Texas Tech University on Friday, January 20 and the Vanderbilt Invitational at Vanderbilt University on Friday, January 20 and Saturday, January 21.
Kentucky's sprinters and hurdlers will run at Texas Tech while the distance runners and field event competitors will participate at the Vanderbilt Invitational.
The Red Raider Open will begin at noon ET on Friday.  It will be streamed live on ESPN+ and live results can be found at pttiming.com https://pttiming.com/event.php?mid=1031.  Event schedules and meet information are available at www.texastech.com
The Vanderbilt Invitational will start at 10:30 a.m. ET on Friday. On Saturday, the events begin at 9:30 a.m. ET.  Here is the meet schedule.   Live stream link for Friday http://vanderbi.lt/y0ajv
Live stream link for Saturday http://vanderbi.lt/-qdob  The live results link is http://vanderbi.lt/j7ct3
The teams attending the Vanderbilt Invitational are as follows:
Alabama-Huntsville
Alabama A&M
Alcorn State
Arkansas State
Auburn
Austin Peay
Belmont
UCF
Clemson
Florida State
Georgia Tech
Jacksonville State
Kentucky
Louisiana
ULM
Little Rock
Memphis
Middle Tennessee
Murray State
Ole Miss
SMU
Southern Mississippi
Tennessee
Tennessee State
TCU
Tusculum
Vanderbilt
The teams participating in the Red Raider Open are the following:
Abilene Christian
Arizona State
Clemson
Kentucky
LSU
Miami
North Texas
Oklahoma State
TCU
Texas A&M
Texas Tech
Texas Southern
Texas State
UCF
Red Raider Open (Friday): Who's Competing
Kentucky won 10 events at last week's home meet, the Rod McCravy Memorial, and four of the individual victors will be among the 17 Wildcats in Lubbock.
Masai Russell sped to an impressive win in the women's 60m hurdles. Her personal-best time of 7.88 seconds is second-fastest in school history, .01 off of Keni Harrison's school record, which was the winning time in the 2015 NCAA final. The time ties for No. 10 in NCAA history. It is also the nation's fastest mark to this point of the season.
Anthaya Charlton, who is a sprinter and long jumper, won the long jump, finishing at 20'3.5"/6.18 meters. Charlton moved to No. 8 on the UK all-time list.
Jordan Anthony, also a freshman wide receiver on the football team, clocked 6.57 seconds in the 60m dash – a UK freshman record and second-fastest in school history behind Wildcat Olympian Tim Harden.
Brandon Miller won the men's 200m (20.98) and Wildcats went 1-2-3 in the event, with Kennedy Lightner and Langston Jackson following.
The McCravy Memorial concluded with the host Wildcats winning the 4×400-meter relay as Lightner, Anthony, Miller and Wayne Lawrence Jr. notched a mark of 3:11.64.
Vanderbilt Invitational (Friday and Saturday): Who's Competing
Four individual winners from the McCravy Memorial, plus the women's distance medley relay, are among the 44 Wildcats participating at Vanderbilt.
Last Saturday — for the second meet in a row — Keaton Daniel broke his own school record in the indoor pole vault. He cleared 18 feet, 5.25 inches / 5.62 meters, eclipsing his previous mark by four inches. It is the nation's No. 2 mark for the young indoor season and he earned SEC Co-Field Athlete of the Week honors.
Robbie Springfield won the men's long jump with a personal-best leap of 25'3.5"/7.71m, which rates fourth in school history.
The Wildcats got a 1-2 finish in the men's 800-meter run as John O'Donnell (1:51.26) and Justin Swann (1:51.97) paced the pack.
Junior Simi Akinrinsola was the next Wildcat victor, hurling 63'2"/19.25m in the women's weight throw.
Jenna Schwinghamer, Mahogany Mobley, Phoebe McCowan and Tori Herman teamed to win the DMR.
Follow Kentucky Track and Field and Cross Country on Facebook, Instagram, Twitter and at UKathletics.com.