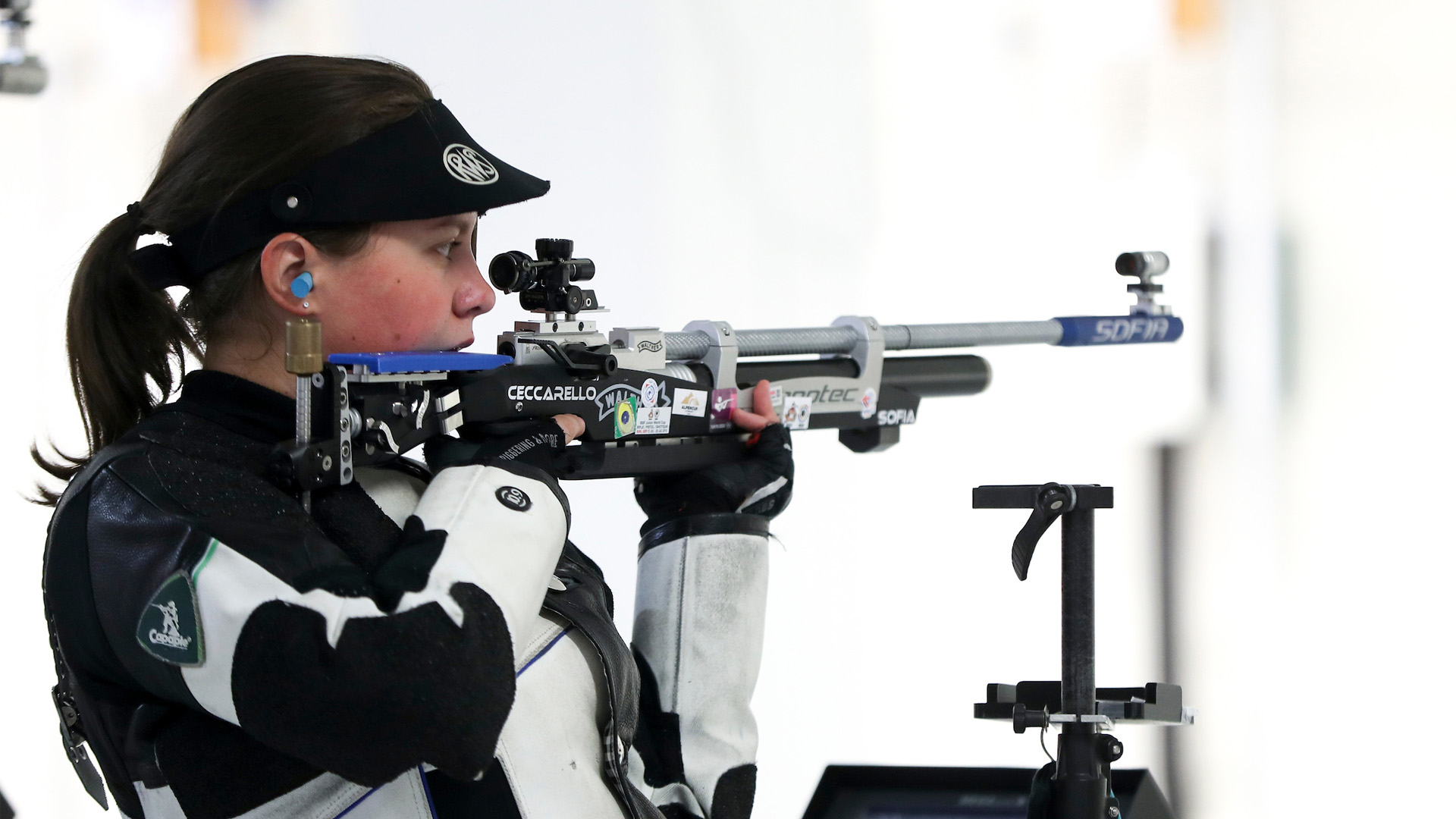 LEXINGTON, Ky. – The No. 2 University of Kentucky rifle team could not find their rhythm Saturday in a dual match at Alaska, falling 4752-4726 in Fairbanks, Alaska.
Kentucky scored a 2352 in smallbore and 2374 in air rifle, while Alaska earned a 2366 in smallbore and 2386 in air rifle.
"Not the execution we were looking for today," UK head coach Harry Mullins said. "We will put that one behind us and get back at it tomorrow vs. Georgia Southern. There were some good things, like Sofia being the top aggregate in the dual match."
Freshman Sofia Ceccarello was brilliant in both disciplines, finishing as the top individual aggregate performer in the dual match. Ceccarello scored a 594 in smallbore and a 599 in air rifle. The 594 in smallbore was a career high for the Italian, while this was the fourth time she has scored a 599 in air rifle this season. Fellow freshman Martin Voss, who was not in UK's countable lineup in either discipline, posted a career-high 589 in smallbore and was just one off his career-best with a 593 in air rifle. Senior Emmie Sellers, who was also not countable for UK, scored a 585 in smallbore and 593 in air rifle.
Joining Ceccarello in the countable lineup for Kentucky were super seniors Will Shaner, Richard Clark and Mitchell Nelson along with sophomore Allison Bueseller. Shaner scored a 586 in smallbore and 589 in air rifle, while Clark earned a 585 in smallbore and 596 in air rifle. Nelson posted a 587 in smallbore and 588 in air rifle, while Buesseler earned a 580 in smallbore and 590 in air rifle. UK's other five athletes competed off site.
Alaska was led by Peter Fiori, who scored a 596 in both disciplines for an aggregate of 1192.
Kentucky will return to action Sunday as they stay in Fairbanks to compete in a dual match against Georgia Southern. The match is slated to begin around 1 p.m. ET.