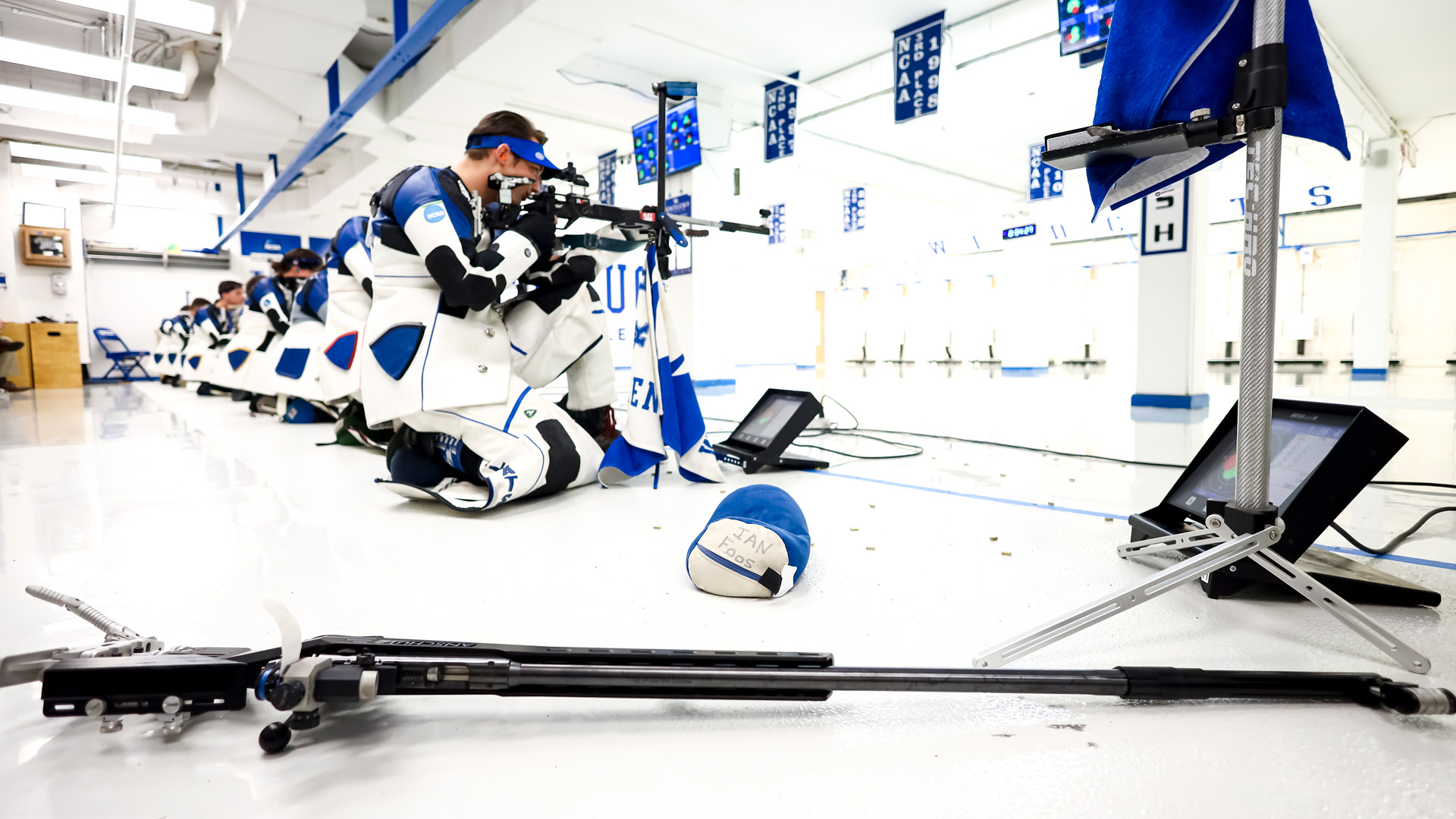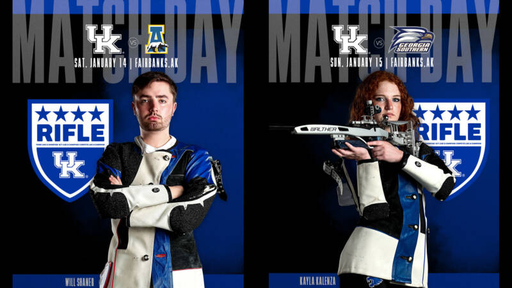 LEXINGTON, Ky. – The No. 3 University of Kentucky rifle team is set to begin the 2023 schedule this weekend as it travels for two dual matches at the University of Alaska in Fairbanks, Alaska.
Kentucky will compete in a dual match with host No. 2 Alaska on Saturday and then have a dual match with No. 16 Georgia Southern on Sunday. Both matches are scheduled to get underway around 1 p.m. ET with live stats and live targets available online at UKathletics.com.
"Excited to get the 2023 season underway," UK head coach Harry Mullins said. "The team has been working hard and this weekend will be two good dual matches as we continue working to be at our best come NCAAs. We were able to get the team out here a couple of days early to get used to the time change and also to have a little fun. They went dog sledding yesterday and did some tourist things, which is great. They are a wonderful group to be around, and I am happy they got to experience this together. Starting today, we will have training and begin focusing more on this weekend's competition."
Kentucky ended the Fall 2022 schedule in impressive fashion, earning road wins at Ole Miss and at Memphis with strong team scores. Against Ole Miss, the Wildcats posted their second-best team score of the season with a 4741 and followed that with a 4734 at Memphis. As a team this season, Kentucky is averaging a 2340.43 in smallbore and 2381.43 in air rifle for an aggregate score average of 4721.86. During the fall campaign, UK tied its school-record team score in both air rifle and smallbore. It was UK's 2392 in air rifle at Ole Miss that tied the record, while it was the Wildcats' 2360 in smallbore vs. Navy and North Georgia.
Freshman Sofia Ceccarello leads Kentucky this season with a 1185.167 aggregate average, earning 587.167 in smallbore and 598 in air rifle. Fifth-year senior Will Shaner is averaging a 1181.2 aggregate with a 586 in smallbore and 595.2 in air rifle, while fellow fifth-year senior Richard Clark is averaging a 1181 with a 587.429 in smallbore and 593.571 in air rifle. Sophomore Allison Buesseler is earning a 1178.858 aggregate with a 584.429 in smallbore and 594.429 in air rifle. Fifth-year senior Mitchell Nelson is earning a 1174 aggregate, while freshman Martin Voss is averaging a 1170.857 and sophomore Kayla Kalenza a 1170.571. Seniors Jaden Thompson and Emmie Sellers are averaging 1167.143 and 1164.167, respectively. Sophomore Tori Kopelen is earning a 1162.119, while sophomore Mason Hamilton earns a 1155.715 and freshman AJ Hotko a 1145.286.
Alaska is averaging a 2361.71 in smallbore and 2389.86 in air rifle for an aggregate average of 4742.57 this season. Rylan Kissell leads the team with a 1186.333 aggregate average, earning a 587.833 in smallbore and 598.5 in air rifle.
Georgia Southern is averaging a 2302.43 in smallbore and 2344.71 in air rifle for an aggregate average of 4647.14. Addy Burrow leads the Eagles with a 1180.714 aggregate average, posting a 586.143 in smallbore and 594.571 in air rifle.
For more information on the Kentucky rifle team, visit UKathletics.com or follow UKRifle on Twitter, Instagram and Facebook.