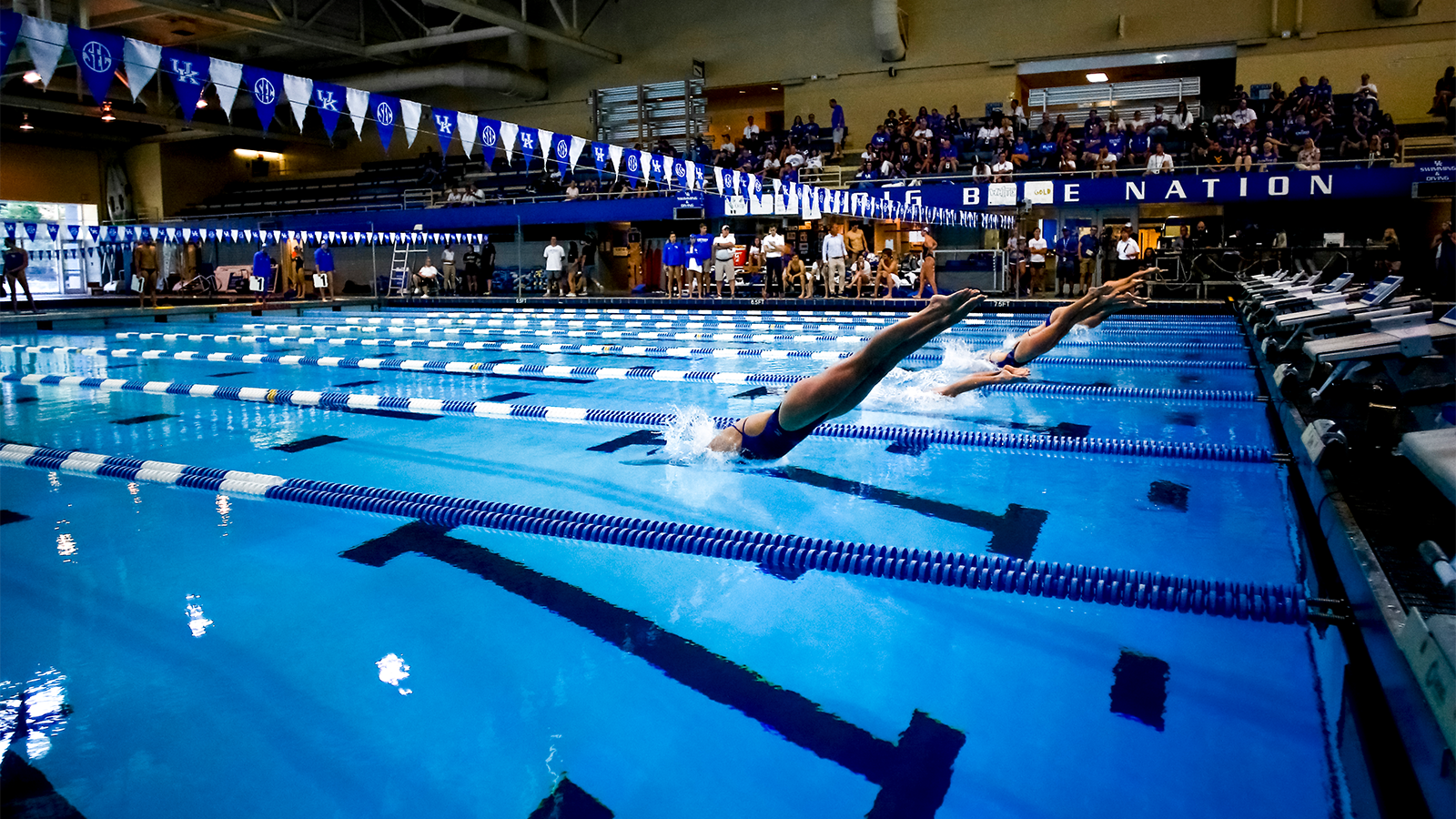 January 13, 2023 - 01:04 PM
Kentucky Elite Summer Swim Camps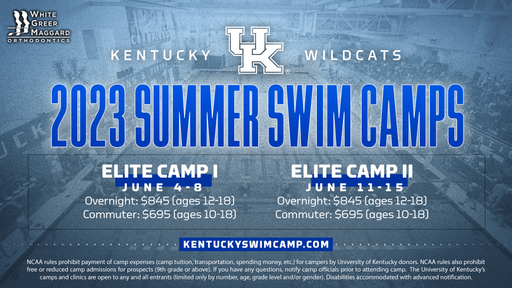 KENTUCKY ELITE SWIM CAMP
Camp description: This five-day camp is designed to give swimmers a glimpse into what elite level, collegiate swimming is like.  We want to not only give them an elite experience through training, but also give them the knowledge and skills to take home with them to elevate their training and performance when they return home to their club teams.  In addition to elite coaching and training, campers get the opportunity to experience the Kentucky campus, live in the dorms, and get a taste of what being a Division I swimmer at the University of Kentucky is like.
Camp Details
Session 1 dates: Sunday June 4th – Thursday June 8th
Session 2 dates: Sunday June 11th – Thursday June 15th
Time: 8:00 AM – 8:00 PM (commuters)
Age Group: 10-18 years old (must be 12 or older to stay in dorms)
Location: Lancaster Aquatic Center
Price: overnight: $845, commuters: $695
SAME TEAM DISCOUNT: if 5 or more athletes from the same team sign up, they can receive a discount of $50 per camper.  Please email Jordan Lieberman (Jordan.Lieberman@uky.edu) with the team name and the names of the athletes to have the discount applied.
GENERAL INFORMATION
CHECK-IN: 1:00 PM on Sunday
CHECK-OUT: 12:00 PM on Thursday
REQUIRED DOCUMENTS FOR ALL UK ATHLETICS CAMPS: to participate in the camp please upload the following documents to your Active Network Camp Account through the link in your confirmation email.

A copy of a physical that was signed by a physician within the last 12 months
Front and back copies of your medical insurance card(s)
Participation is not allowed until we have received these forms. For all clinics, disabilities will be accommodated with advanced notifications.
WHAT TO BRING: Each participant should bring any swimming equipment needed to complete a practice, including suits, caps, goggles, a water bottle, and a towel.  Additionally, participants should bring dryland clothes and running shoes.  A more extensive packing list will be sent to those campers living in the dorms.
COMMUNICATIONS: After you complete your registration you will receive a confirmation email. A few days before the camp you will receive another email with more details and instructions about the camp.  Please double check that your email address is correct in your Active Network Camp Account as that will be our only method of communication with participants.
REFUND POLICY: Refunds can be requested 7 days prior to the start of the clinic by emailing JPLi229@uky.edu
QUESTIONS: email Jordan.Lieberman@uky.edu