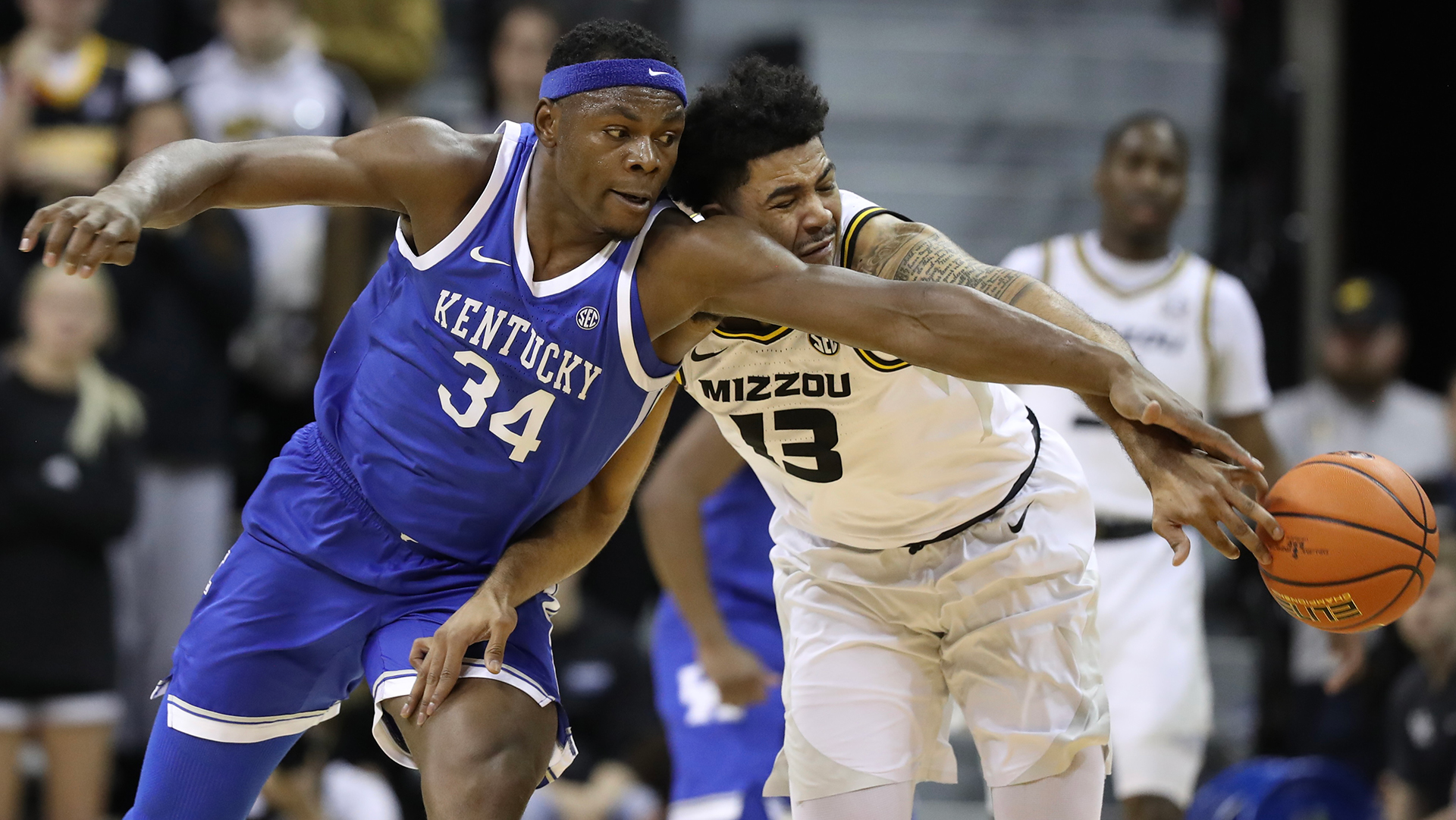 December 28, 2022 - 09:36 PM
Kentucky Falls at Missouri on Wednesday
Oscar Tshiebwe posted a double-double but No. 19/17 Kentucky lost its Southeastern Conference opener, falling at Missouri 89-75 on Wednesday night.
Tshiebwe, the defending National Player of the Year, scored 23 points and grabbed 19 rebounds, posting his sixth double-double of the season and the 46th such game of his college career. It was the fourth time in his career that Tshiebwe has had at least 22 points and 18 rebounds. In the last 10 years, that has only happened seven times, and Tshiebwe has accounted for four of those.
Freshman Cason Wallace had 19 points for the Cats but was saddled with foul trouble for much of the evening. Sahvir Wheeler had 12 points and eight assists for UK.
Kentucky (8-4, 0-1 SEC) struggled shooting in the first half, making 12 of 30 (40 percent) from the field, including just two of 12 (16.7 percent) from behind the arc. That allowed Missouri to build its lead to as many as 14 points. The Tigers led 42-30 at the halftime break.
In the second half, Kentucky would try to fight its way back into the game. At one point, the Cats put together a 10-2 run, capped by a Lance Ware dunk, to cut the Missouri lead to 56-47 with 12:31 left in the game. But the Cats would get no closer.
The Cats grabbed a 3-2 lead on a Wallace three-pointer just 1:22 into the game. But Missouri answered with a 13-2 run, giving the Tigers a lead they would never relinquish.
Missouri (12-1, 1-0) was led by Kobe Brown, who scored a game-high 30 points.
Kentucky returns to action on Saturday, facing archrival Louisville at Rupp Arena. Tipoff is set for noon ET and the game can be seen on CBS.