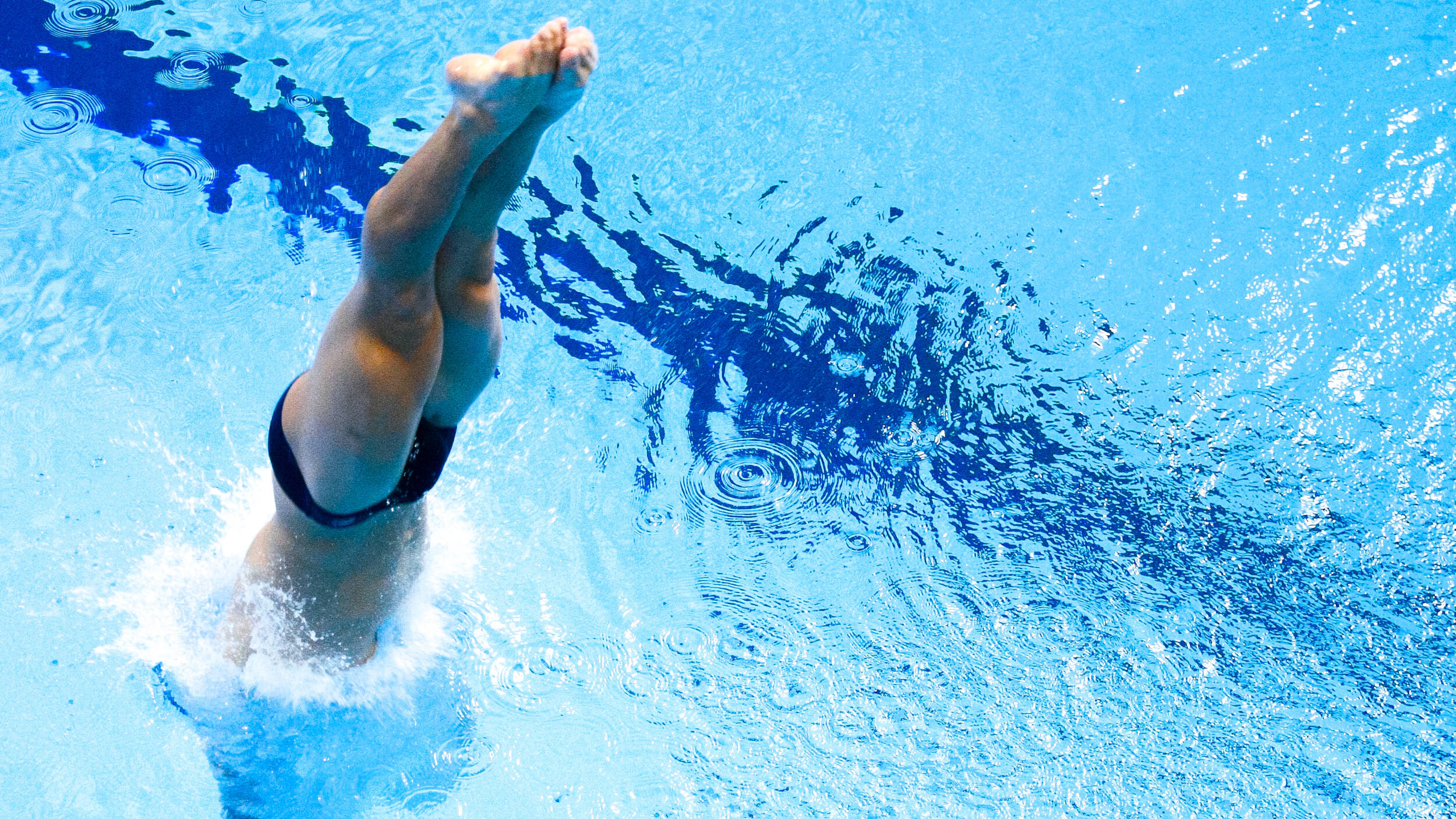 December 14, 2022 - 11:21 AM
Kentucky's Knight, Duncan to Compete at USA Diving Winter Nationals
MORGANTOWN, W.V. – Kentucky divers Kyndal Knight and Sam Duncan will compete alongside UK volunteer assistant, Jules Vincent at this week's USA Diving Winter Nationals, held at Mylan Park Aquatic Center, Dec. 14-18.
Knight and Vincent will both dive in the Women's 1m and 3m Springboard, while Duncan is entered in the Men's 1m Springboard competition.
In all, a total of 144 of the nation's top divers are registered for the meet, which features both individual and synchronized events.
Knight and Duncan will be looking to continue their recent strong form after the tumbling tandem excelled at last month's Ohio State Invitational. Knight, a fifth-year at UK, set new personal bests across the board, taking first in the 1-meter and 3-meter, while finishing second in platform. Her 3-meter score of 382.30 set a new program record, shattering the previous mark by nearly 20 points.
Duncan, too, saw success in Columbus, winning the men's 1-meter springboard with a personal best mark of 381.30. The score moved the junior into fourth on the Kentucky all-time top-ten in the event.
The competition schedule for the three Kentucky affiliates can be seen below. Events will begin at 10 a.m. each day with live scoring available online via DiveMeets.
Friday, Dec. 16
Women's 1m Springboard – Kyndal Knight, Jules Vincent
Saturday, Dec. 17
Women's 3m Springboard- Kyndal Knight, Jules Vincent
Sunday, Dec. 18
Men's 1m Springboard- Sam Duncan  
For the latest on UK Swim & Dive, follow the Wildcats on Twitter and Instagram at @UKSwimDive, and on Facebook at Kentucky Swimming and Diving.