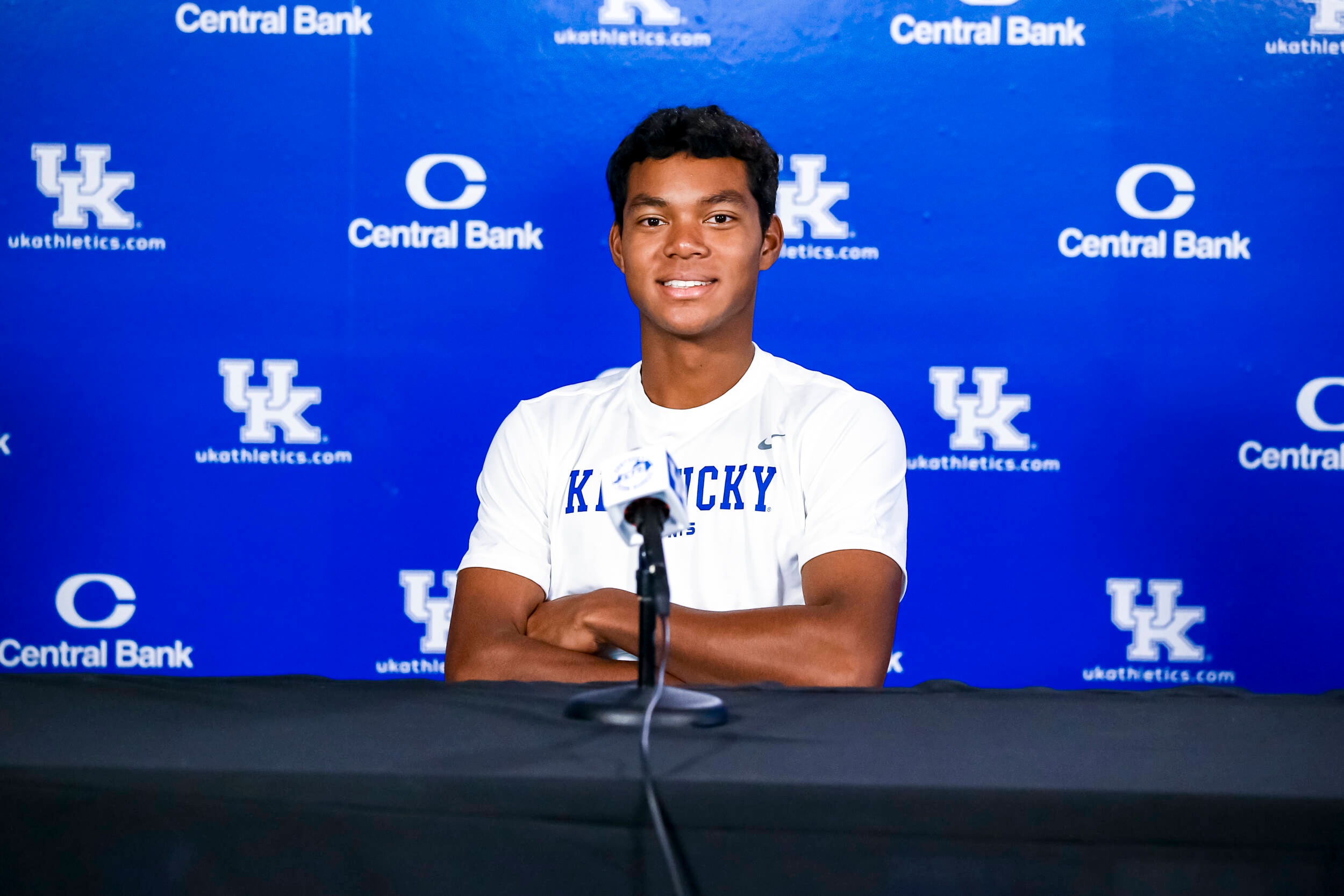 December 12, 2022 - 12:10 PM
Men's Tennis Adds Jaden Weekes for Spring Season
LEXINGTON, Ky. – Kentucky men's tennis head coach Cedric Kauffmann announced the addition of top-ranked Canadian junior, Jaden Weekes, on Monday. A native of LaSalle, Quebec, Weekes will join the Wildcats roster ahead of the 2023 spring season.
Weekes is currently ranked No. 1402 in the ATP singles rankings and No. 1267 in doubles. He has a career high ITF Junior Ranking of 21 and appeared in all four of the junior major championships in 2022.
In 2021, Weekes reached the final at the ITF JB1 in Lexington. He has four ITF junior singles titles to his name, most recently winning the J2 Prato in May.
With its latest addition, the Wildcats now have seven student-athletes with ATP rankings points. The 2023 season begins Jan. 18 with a doubleheader vs. Dayton at the Boone Tennis Center.
For the latest on UK Men's Tennis, follow the Wildcats on Twitter and Instagram at @UKMensTennis.