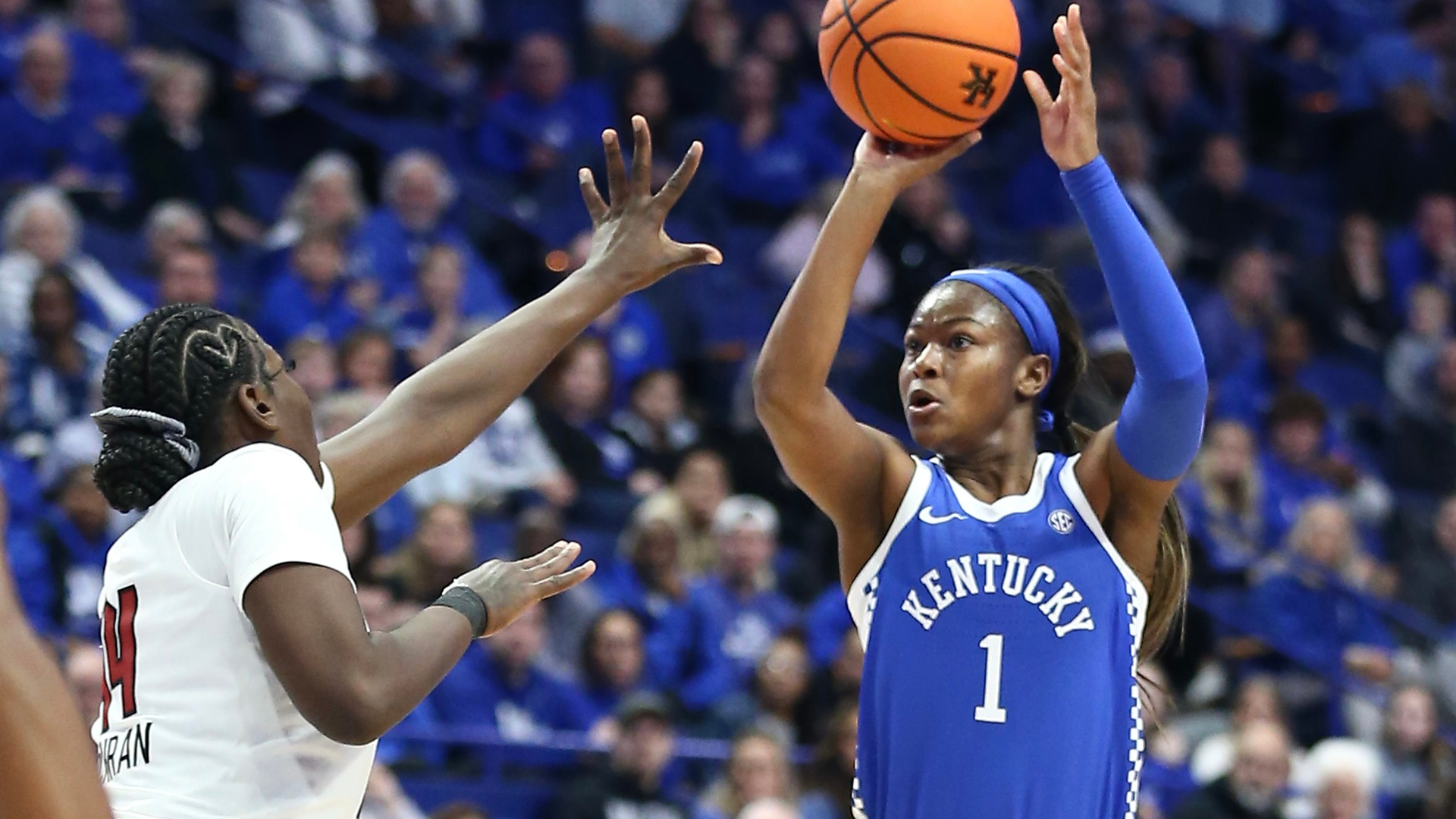 December 11, 2022 - 03:56 PM
Kentucky Falls to Louisville on Sunday
LEXINGTON, Ky. – Robyn Benton scored 20 points but the Kentucky women's basketball team lost to No. 24 Louisville 86-72 on Sunday at Rupp Arena.
Kentucky (7-2) got a solid all-around performance from guard Maddie Scherr on Sunday. The Union, Kentucky, native had 18 points, six assists, five rebounds and two blocked shots in the contest. Ajae Petty was the only other Kentucky player in double figures, scoring 11 points and grabbing six rebounds.
Louisville (7-4) lived at the free throw line in Sunday's game. The Cards made 33 of 39 (84.6 percent) from the charity stripe, while Kentucky managed to make just 10 of 21 (47.6 percent) of its free throws.
The game was close early, with the Cards holding an 8-6 lead. However, the Cards went on a 6-0 run to extend the lead to eight points. Louisville would take a 10-point lead late in the quarter before Amiya Jenkins hit a three from the right wing for the Cats, cutting the U of L lead to 21-14, which would be the score after 10 minutes of play.
Louisville opened the second quarter on an 8-0 run, extending the lead to 29-14. But the Cats fought back, getting baskets from Scherr and Benton to cut the U of L lead to 29-18 with 5:56 left in the half. However, the Cards closed the period by scoring the last seven points to lead 42-25 at the half.
In the third quarter, Louisville would extend the lead to as many as 22 before the Cats rallied late. Kentucky went on a 10-2 run, including eight consecutive points, to cut the deficit to 54-40. The Cats would eventually get within 12, but U of L would lead 61-47 after three periods.
Kentucky started the fourth period with a Scherr basket to get within 12, but the Cards answered with a 10-2 run to extend their lead to 71-51. The Cats would continue to fight back, getting within 11 on a couple of occasions.
Kentucky returns to action on Friday, hosting Murray State at Memorial Coliseum. Tipoff is set for 7 p.m. and the game can be seen on the SEC Network.