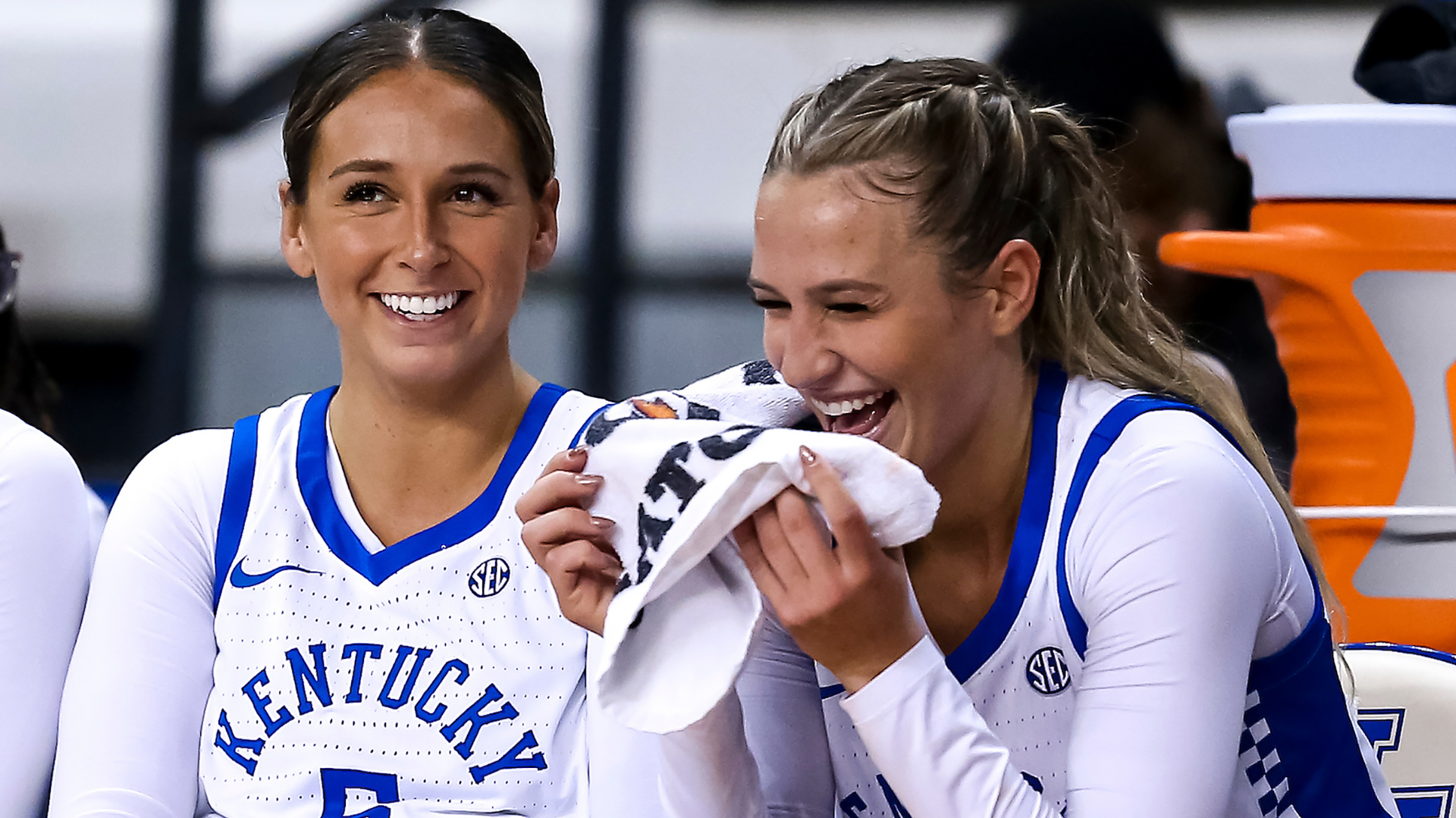 December 9, 2022 - 09:06 PM
Kentucky Women Look to Break Skid Against Louisville
The Kentucky women's basketball team earned its most impressive win of the season on Wednesday night, topping Minnesota 80-74 in Minneapolis. Now, the Cats face another challenge, taking on intrastate rival Louisville on Sunday at Rupp Arena.
Any time the Cats and the Cards meet, it means a lot, especially to players on both teams who hail from Kentucky. UK head coach Kyra Elzy knows that the game is very important to Bluegrass natives.
"Obviously, they're excited about it. They grew up in the state of Kentucky," Elzy said. "It's a big game because it's the next one on our schedule and it's the University of Louisville."
UK graduate student Blair Green will be facing Louisville for the final time. The Harlan County native always looks forward to playing the Cards, especially at Rupp.
"It's always a big game. It's a fun game with a lot of energy," Green said. "We always have a big turnout at Rupp Arena. It's my last year. Everyone gets really hyped about this game. It's a big game. It's a big rivalry. This is a huge game, they're a great team. This game definitely stands out."
Kentucky leads the all-time series with Louisville 34-23, including a 22-6 mark in games played in Lexington. However, the Cards have won the last five games in the series. However, four of those games have been very close.
In 2016, the Cards won 69-67. Two years later, it was U of L holding off UK 80-75. In 2019, Kentucky trailed by just one and had the ball in the hands of Rhyne Howard with the game on the line. But the future WNBA top pick's three-pointer at the buzzer missed, and Louisville held on for a 67-66 win. Last season, Kentucky led Louisville at the half, only to fall 64-58.
Green knows that last season's game could have gone either way. And she pinpointed exactly what went wrong.
"I think we really had a great fight against them last year," Green said. "The thing we lacked was just the start. The start got us in a hole."
Kentucky's last win against Louisville came on Dec. 10, 2015, when Makayla Epps hit 10 of 11 shots from the floor on her way to 24 points in a 72-54 UK victory.
Sophomore Jada Walker has been a standout for the Cats so far this season. She averages 15.4 points, 3.8 assists and 3.4 steals per game through eight contests. Robyn Benton is scoring 14.8 points per game and has made a team-high nine three-pointers on the season. Green is Kentucky's other double-figure scorer, averaging 10.4 points per game.
The guard combination of Walker and Maddie Scherr, another native Kentuckian, has made the Cats effective on both ends of the court through eight games. Scherr leads the team and the SEC in assists (6.3 per game), along with averaging 6.3 points and 5.3 rebounds per contest.
Kentucky will look to break it's five-game skid against Louisville on Sunday. It would be a big win for the Cats, especially the native Kentuckians.