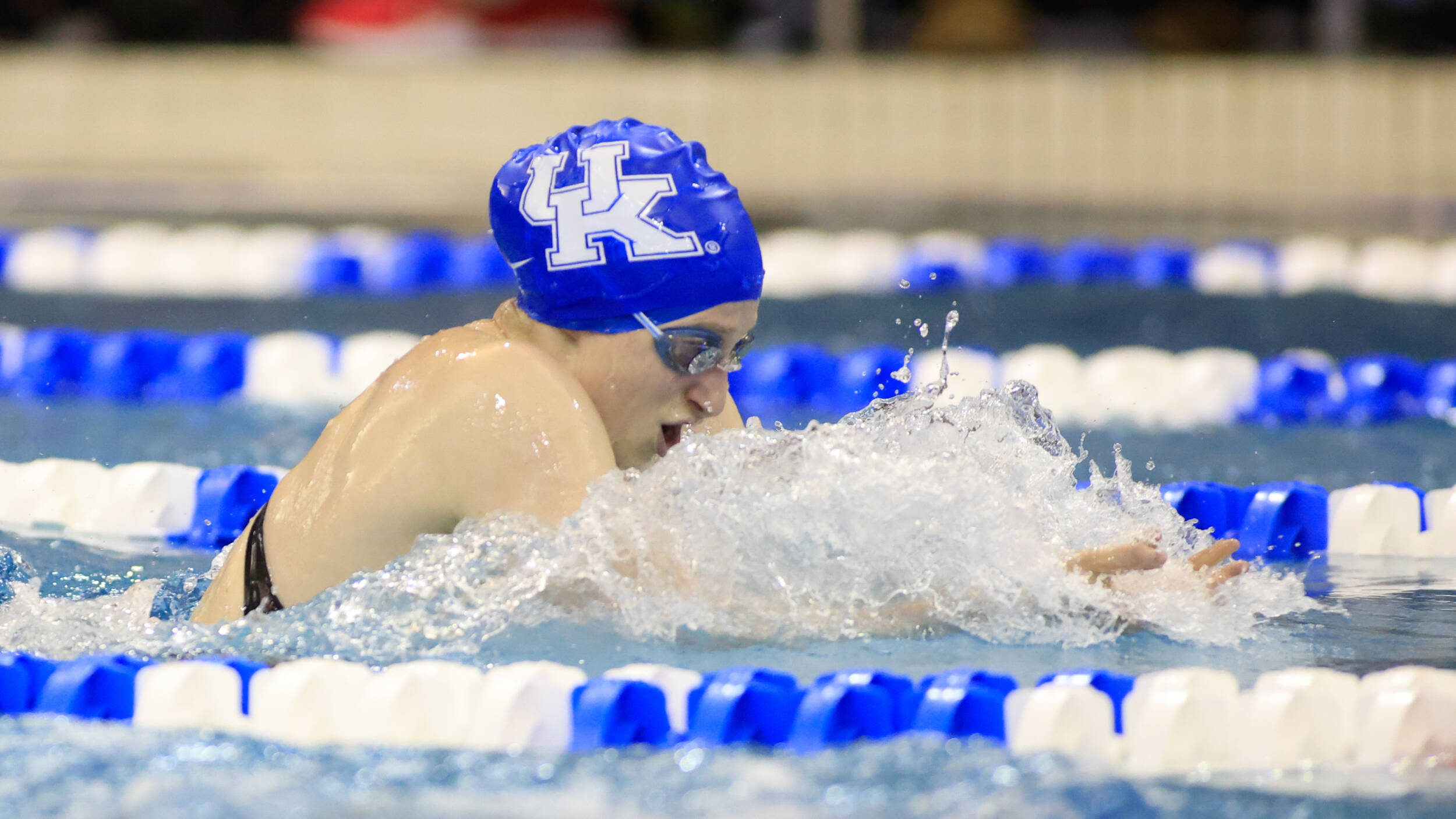 December 6, 2022 - 04:00 PM
Gillian Davey Dubbed SEC Swimmer of Week
LEXINGTON, Ky. – Fresh off her U.S. Open title in the women's 200m breaststroke, the Southeastern Conference has named Kentucky's Gillian Davey as the Women's Swimmer of the Week, it was announced on Tuesday.
Davey represented the Wildcats at the 2022 Toyota U.S. Open Championships in Greensboro, N.C. this past weekend, finishing atop the podium in the 200m breaststroke with a time of 2:27.06. She is the first Kentucky swimmer to win an event at the U.S. Open since Bridgette Alexander won both the 100m and 200m backstroke in 2016.
The swim qualifies Davey for the 2024 U.S. Olympic Trials, to be held in Indianapolis in June of 2024.
For Davey, this week's honor marks the first SEC Swimmer of the Week recognition of her collegiate career. The native of Urbandale, Iowa was named an All-American in the 200 breast last season after being crowned SEC Champion in the same event. Davey was a 2022 All-SEC First Team selection and owns the top time in Kentucky history in the 200 breaststroke at 2:05.59.
Davey now joins Levi Sandidge (Freshman of the Week) and Kyndal Knight (Two-time Diver of the Week) as Wildcats to win SEC Weekly awards this season.
For the latest on UK Swim & Dive, follow the Wildcats on Twitter and Instagram at @UKSwimDive, and on Facebook at Kentucky Swimming and Diving.