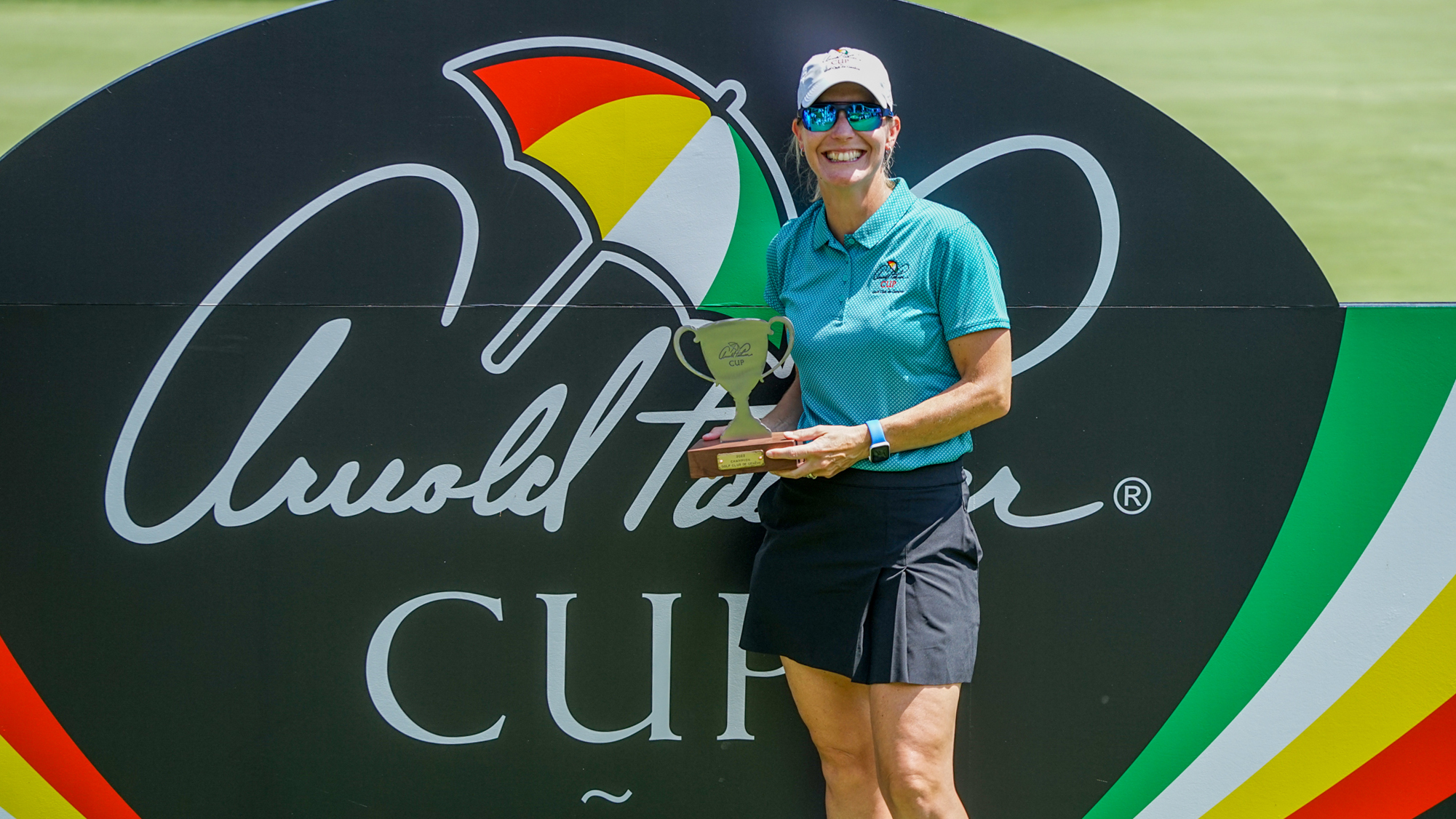 December 5, 2022 - 09:37 AM
Golda Borst Named 2023 Arnold Palmer Cup Team International Head Coach
LEXINGTON, Ky. – University of Kentucky women's golf head coach Golda Borst has been named the 2023 Arnold Palmer Cup Team International Head Coach, it was announced by the organization Monday. The 2023 Arnold Palmer Cup, which is a Ryder Cup-style competition that features men's and women's collegiate golfers from the Unites States versus their international counterparts, will be hosted at Laurel Valley Golf Club from June 8-10.
Going for four #APCup victories in five years, here are your 2023 Team International head coaches! 🇸🇪 🇨🇦

– Golda Borst | Kentucky | Sweden
– John Handrigan | Notre Dame | Canada pic.twitter.com/WSqYE55pnD

— Arnold Palmer Cup (@ArnoldPalmerCup) December 5, 2022
Borst, a Sweden native who helped Team International to a 2022 Arnold Palmer Cup triumph as an assistant coach, is in her 13th season as head coach of the Kentucky women's golf program. The Wildcats are coming off back-to-back tournament titles to close out the fall season, a stretch that also included Jensen Castle claiming the Ruth's Chris Tar Heel Invitational individual title. Meanwhile, the Cats shattered the team-total school record with a 34-under-par 830 at the Illini Women's Invitational at the famous Medinah Country Club in Medinah, Illinois, last mid-October.
Baaaccckkk-to-backkkk. 😎

Ladies & gents, one week removed from winning the Illini Women's Invitational, your Ruth's Chris Tar Heel Invitational CHAMPS. ✨ pic.twitter.com/FFX7WRMaS4

— Kentucky Women's Golf (@KentuckyWGolf) October 18, 2022
In fact, Kentucky has posted all 10 of the top 10 single-season team scoring averages, all 20 of the top 20 single-season player scoring averages and all 25 of the top 25 marks for most single-season par or better rounds in program history under Borst.
Kentucky has made eight NCAA Regional appearances in Borst's 13 seasons, including its first NCAA Championship berth since 1992 in 2021.
Academically, the Wildcats have finished in the top 10 percent of all women's golf teams in the Academic Progress Rate, which measures academic eligibility, retention, and graduation, in four straight years.
A four-year letterwinner for the women's golf team, Borst graduated from Tennessee in 2006 with a degree in communication studies. At Tennessee, she served as team captain in 2005, earned All-SEC Second Team honors in 2006 and was named a three-time SEC Academic Honor Roll member.
A native of Visby, Sweden, Borst competed for the Swedish National Golf Team from 1999-2003. With Borst, the team claimed medalist honors at the Girls European Team Championship in 2000, second at the Lady's European Team Championship in 2001 and third in the Lady's European Team Championship in 2002.
Team International – Winners of the 2022 Arnold Palmer Cup 🏆 #APCup #Rolex pic.twitter.com/tyAfzCZzDz

— Arnold Palmer Cup (@ArnoldPalmerCup) July 3, 2022
Borst is joined by assistant coach of the 2023 Arnold Palmer Cup Team International, John Handrigan, a Canada native and current Notre Dame men's golf head coach. Derek Radley of Oregon and Michael Beard of Pepperdine will lead Team USA.