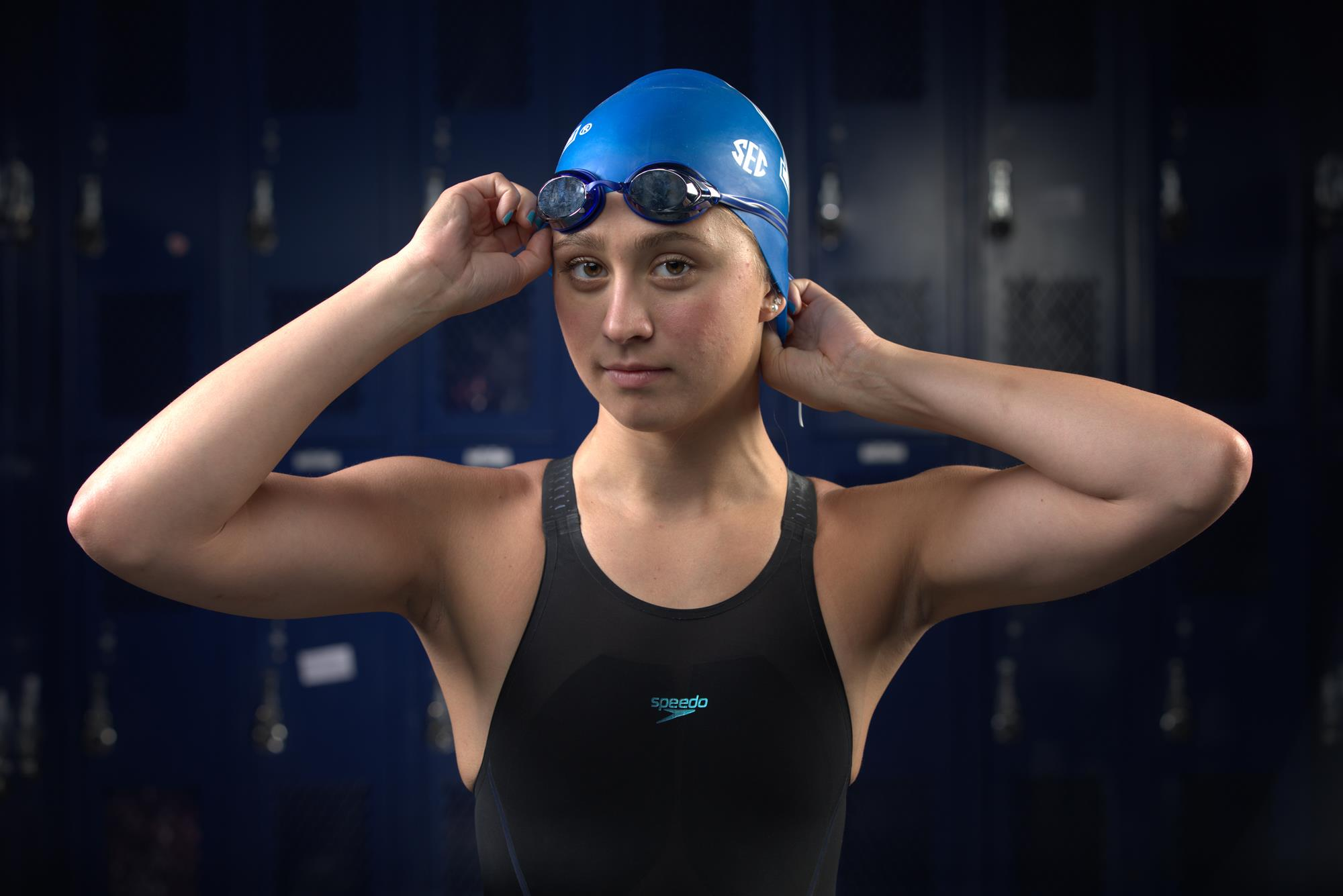 December 2, 2022 - 10:32 AM
Aptly Named Poole Born to Be a Swimmer
With the name Lauren Poole, it would only be natural to be a swimmer. But there's more to the Kentucky senior than just an ironic name. 

Outside of the water, Poole is a laid-back person. She said loves to hang out with her friends and read books. But, in the pool, she makes her presence known. 

Born in a family of swimmers, Poole took the torch and became one of the most rounded and decorated swimmers at Kentucky. Having family members as an inspiration, Poole started off her swimming career doing the same events as her mom before blazing her own trail.  

Growing up in Maryland, Poole said she never knew much about Kentucky besides basketball. But, over the course of the last four years, she learned what the university means to the state, and how much the Big Blue Nation means to the people of Kentucky. 

"There's some days when I'm just putting on my cap and actually look at it and I'm like, 'that's really cool,'" Poole said. 

What started as just an opportunity to continue and improve her talents turned into a community that she now feels apart of, making lifelong relationships and having unforgettable experiences. 

Poole has had as much success outside of the pool as she does in the water. Even though she is in her final year athletically, she graduated in 2021 with her undergraduate degree in sociology and minor in psychology. She is now pursuing her masters in sports psychology. 

"In practice I wouldn't skip a set or anything, just like I don't skip homework." Poole said. "So, part of it is just that I know I have to get things done, and they happen to get done." 

Throughout her four years, Poole has seen her role change as she has moved forward.  

The first year, Poole found herself a bit culture shocked in a year that was filled with learning and humbling experiences. The second year, she took bigger steps, starting to learn who she was as a swimmer, her role on the team and making a statement.  

In her third year, Poole had to get used to being an upperclassman, not quite yet a leader, but closer to that role. Now, in her final year, Poole is navigating the waters of being chosen as a team captain.  

"I feel like I've grown into the position of a captain," Poole said. "I didn't walk into my first day freshman year and say, 'Oh I'm going to be a leader.'" 

Something else that Poole never could have expected was an injury. But it's something she was forced to deal with during her UK career. And it also may have dictated her future plans. 

Coming off a sophomore season which she described as best year so far as a collegiate athlete, Poole suffered a rotator cuff injury. It was a physical injury, but it also taught her a lot of lessons.

"It definitely taught me a lot, that's what got me into Sports Psychology and help me find my master's program" Poole said. "So, I kind of appreciate it in a way, but it was exhausting." 

Even with the injury, Poole kept going. She still swam, but not at the level she wanted.  

"It wasn't like I was out, and that's what was hard," Poole said. "I was in the water swimming slower." 

Head coach Lars Jorgensen was impressed with the determination that Poole showed during her rehab.

"She's the most resilient person I've ever met in my life," Jorgensen said.
The injury also planted the seed of expectations for her senior season. 

"Last year I was training pretty slow and still ended up swimming OK at the end of the year," Poole said. "So, I feel just more excited for what I can do at midseason, and then what I can do at the end of the season."  
She said credits her injury for teaching her that she will have to work for things, and it taught her that nothing comes easy. Even when you're a swimmer with the name Poole.