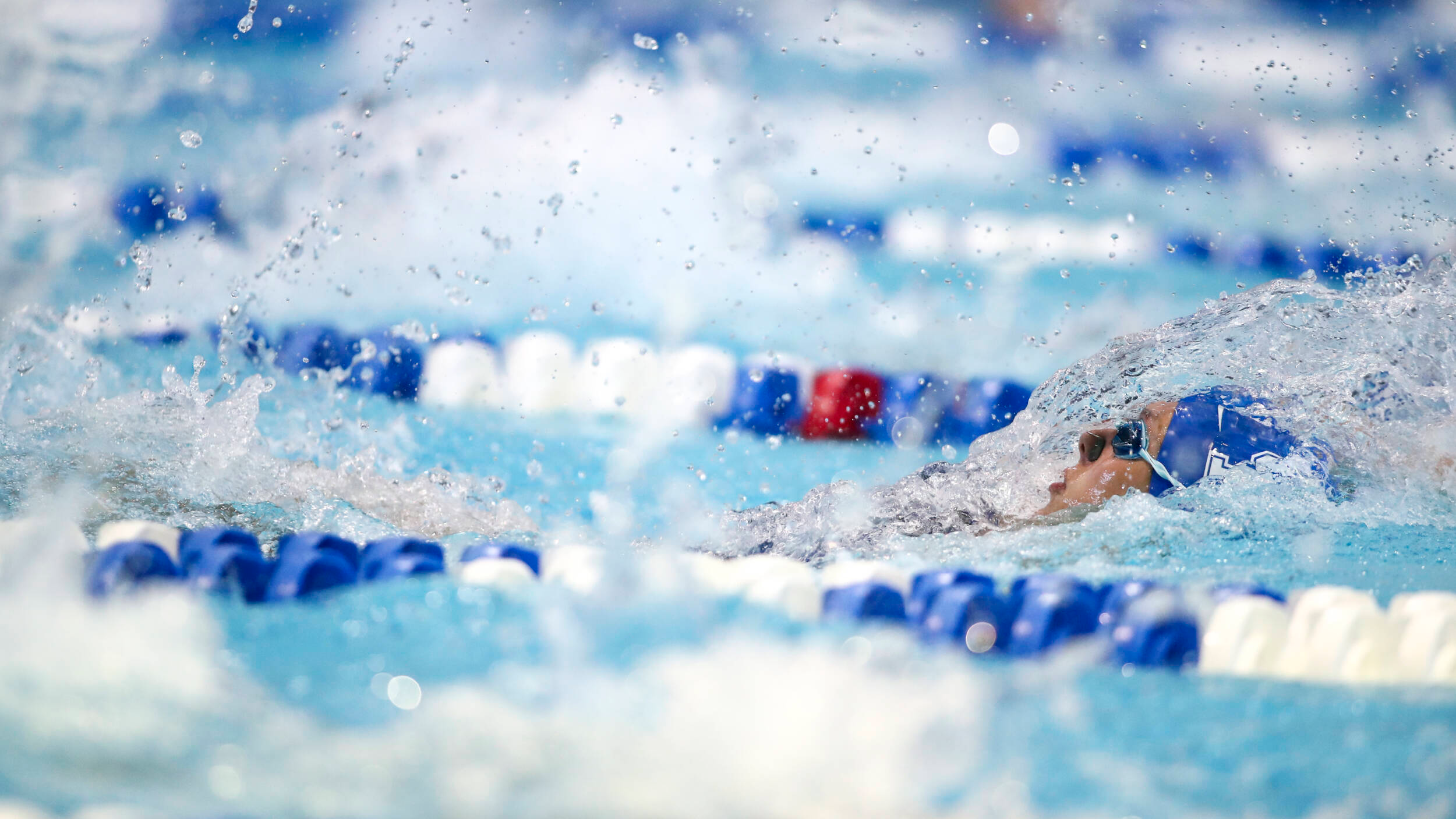 December 1, 2022 - 11:39 AM
Kentucky to Send Five Swimmers to 2022 Toyota U.S. Open
GREENSBORO, N.C. – Five Kentucky swimmers are set to make the trip to the Greensboro Aquatic Center this Friday and Saturday, where the group of Wildcats will compete at the 2022 Toyota U.S. Open Championships.
Freshmen Levi Sandidge and Denise Phelan will join Nick Caruso, Torie Buerger and Gillian Davey at the prestigious, national meet which includes the likes of Olympians Katie Ledecky, Chase Kalisz, Hunter Armstrong and Regan Smith.
The competition spans Nov. 30 – Dec. 3 with Kentucky's student-athletes competing on the meet's penultimate and final days. Heats begin at 9 a.m. each day with finals following at 6 p.m. The meet can be seen live on Peacock beginning at 6 p.m. on both Thursday and Friday. Coverage of prelims and Saturday's finals is available on usaswimming.org.
Friday, Dec. 2
Men's 400m IM – Levi Sandidge
Men's 200m Freestyle – Nick Caruso
Saturday, Dec. 3
Men's 1500m Freestyle – Levi Sandidge, Nick Caruso
Women's 200m Backstroke – Torie Buerger
Women's 200m Breast – Gillian Davey, Denise Phelan
For the latest on UK Swim & Dive, follow the Wildcats on Twitter and Instagram at @UKSwimDive, and on Facebook at Kentucky Swimming and Diving.