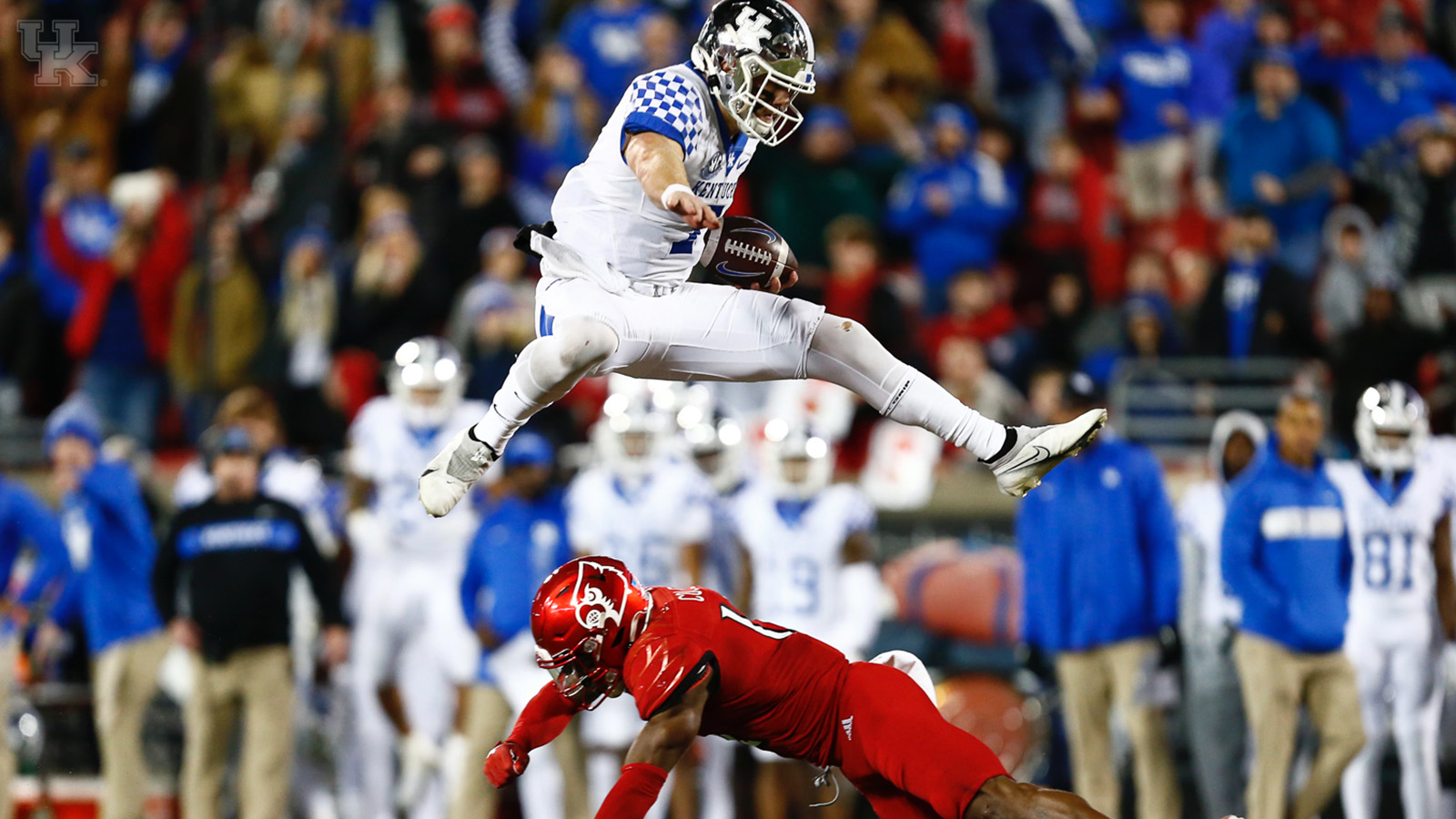 Mark Stoops is not one to downplay the importance of Kentucky's rivalry game with Louisville. Since his arrival in Lexington, Stoops has stayed true to the message that the game is important for both schools. On Monday, he continued to employ that same theory.
"I said it day one when I walked in the door when we had a lot of work to do and they were a top 10 (team) that it was important," Stoops said. "I recognize that the first moment I walked in here that it's important. I never shied away from that. And I won't. It's important for our fan base and important to our team. It's the last game of the year. And we need to go compete and play well."
The game takes on special importance this year for the Cats. In a season when the UK program had very high expectations, the Cats have come up short more times than they would have liked. A win over a rival could be beneficial for a couple of reasons.
"There's no doubt, because we've had more downtimes than we'd like. And so, it has been challenging," Stoops said. "It is different. It's a different era. It's different times. And things are changing fast with this landscape. And so, for me, I think it's very important to win the last game. And it's important to win the bowl game."
Why are those things important at the end of the year?
"It sets the tone for the whole offseason and the morale of your team," Stoops said. "And it's a big game. It's a rivalry. I think Louisville is playing very good. I know they're much more confident probably this year than they've been with the way they're playing and the way in some of the games we've had. So we have to be prepared and ready to go."
This year's Cardinals have gotten better as the season has gone on. Stoops knows that they will pose a significant challenge for his Cats this weekend.
"Their team is a very good football team, coming off a big victory against a ranked opponent (N.C. State)," Stoops said. "Coming in here. So big game for both of us and really looking forward to the challenge."
Kentucky leads the all-time series with Louisville 18-15. The Cats have won the last three games between the rivals, all three in convincing fashion.
In 2018, Kentucky went to the Derby City and won 56-10. A year later, at Kroger Field, Kentucky again won big, 45-13. After taking 2020 off due to COVID-19, the rivalry resumed last season with Will Levis leading the Cats to a 52-21 win at Cardinal Stadium.
For a number of reasons, Saturday's game is important. Those who don't believe so can just ask Mark Stoops.