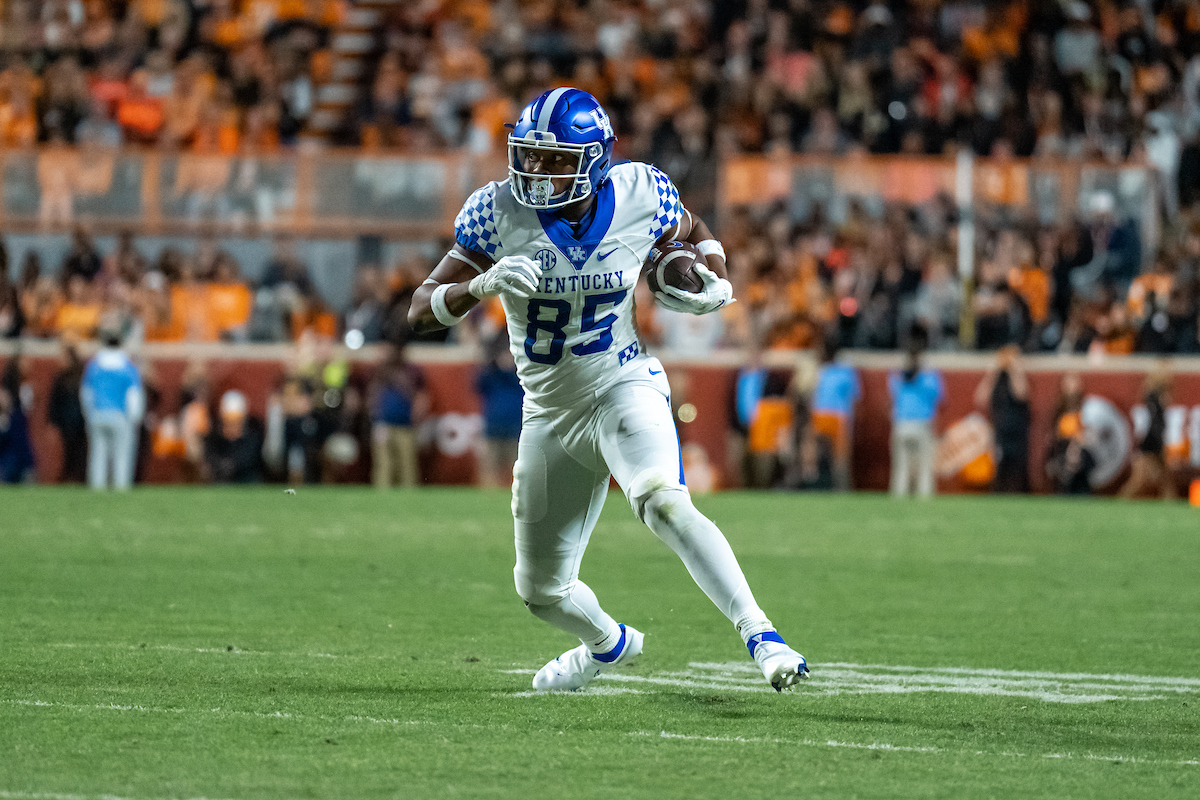 Kentucky offensive coordinator Rich Scangarello saw his unit struggle again on Saturday in a 24-21 loss to Vanderbilt at Kroger Field. While the offense seemed to move the ball, scoring points in the red zone was a problem for the Cats.
Scangarello knows that he's in a bottom line business and he also knows that the bottom line, for offenses, is to put points on the board.
"The reality of it is, we need to score more points," Scangarello said. "(UK head coach Mark Stoops) is not happy with that, I'm not happy with that, there's not a player in the locker room that's happy with that. It's time to get it fixed."
How do Scangarello and the rest of the offensive staff go about fixing the issues that ail them?
"We've got to do a better job and be more efficient," Scangarello said. "We're controlling the ball, we're getting better up front, we ran for 200 yards, there's a lot of good stuff on that tape. Literally, if we catch one more ball or (make) one more play, you score 30, everyone's looking at it different. We don't, and we lose, and we have to own that as coaches and we have to get better."
The Cats have not scored 30 points or more in their last six games. The last time Kentucky scored more than 30 points was against Northern Illinois on Sept. 24.
Improving this week will be even tougher as the Cats host the top-ranked Georgia Bulldogs and their outstanding defense on Saturday at Kroger Field. Georgia is number two in the country in scoring defense, allowing just 11.6 points per game. The Bulldogs are sixth in total defense, allowing just 269.8 yards per outing.
Scangarello knows that his team needs to block out the noise, which can come at them from a number of different directions.
"Each individual, it's a different world. You've got people at home or on Instagram, everywhere else, that are getting to you," Scangarello said. "And, yeah, there is noise. They'll tell you things are better than they are when they're good and they'll tell you things are worse than they are when they're bad. And the truth is somewhere in the middle. And you can't panic, you've got to keep going after it."
That's likely the advice that Scangarello will give to his offense this week as they face Georgia. Don't panic and keep going after it. And perhaps the Cats will find a way to convert more red zone opportunities this week.