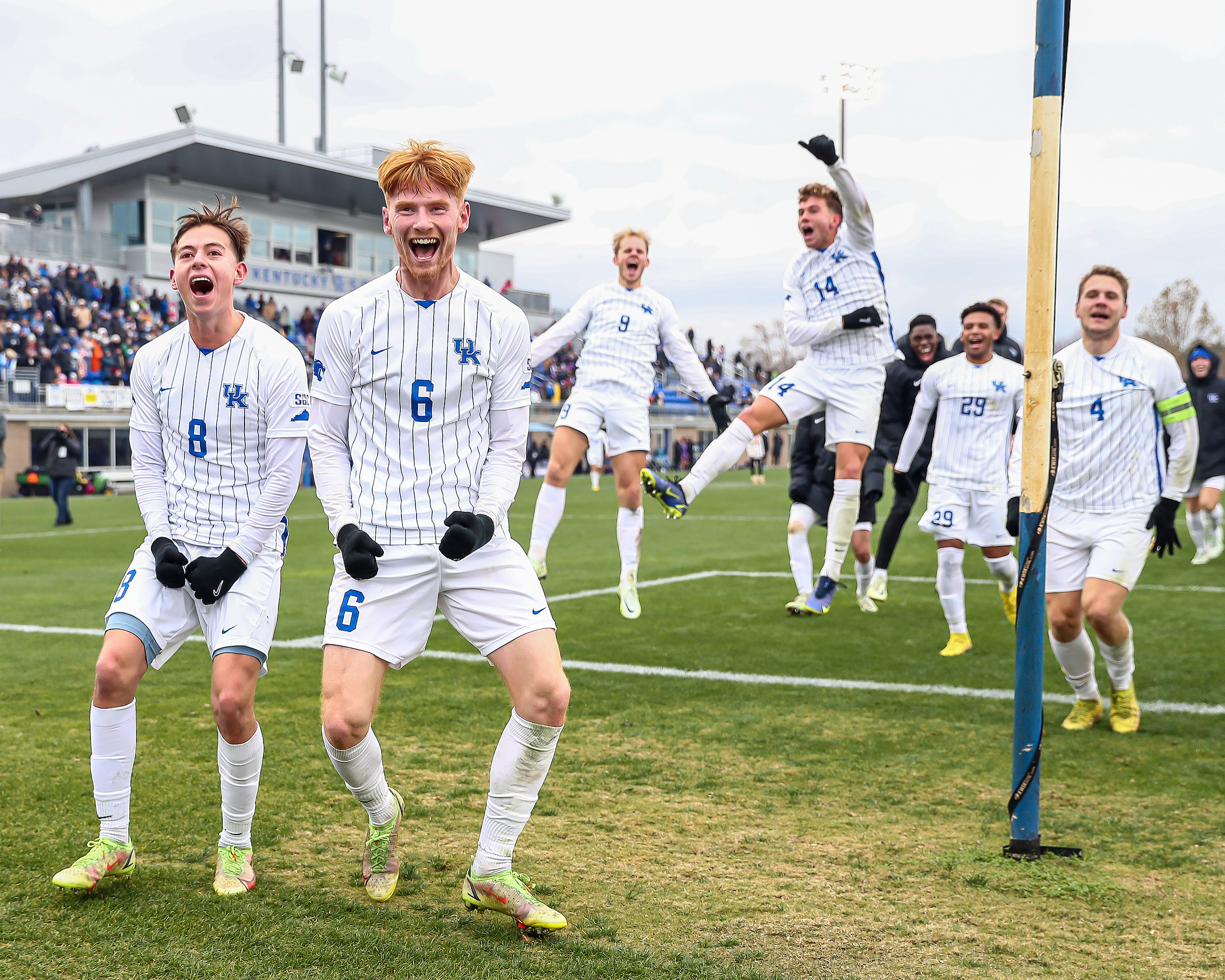 November 14, 2022 - 04:13 PM
Men's Soccer Earns Top Overall Seed in 2022 NCAA Tournament
LEXINGTON, Ky. – The Kentucky men's soccer team (14-0-5, 5-0-3 Sun Belt) received the overall No. 1 seed for the 2022 NCAA Tournament, the association announced Monday.
The Wildcats are undefeated so far through the 2022 campaign and have received a first-round bye to kick off the national tournament. UK will face the victor of South Florida and Hofstra who will go head-to-head in Florida on Thursday. Kentucky will host the second-round match at the Wendell & Vickie Bell Soccer Complex Sunday with the match time still to be announced.
Kentucky makes history with its highest seed ever earned in the NCAA Tournament, as well as the highest seed the Sun Belt Conference has ever had announced as well.
The tournament appearance will be the Cats' 12th overall with the first ever taking place in 1999. Kentucky has seen nine NCAA Tournament appearances under the helm of head coach Johan Cedergren. Prior to 2022, Cedergren's most successful season was 2018 which came to a close in the Elite Eight. The finish that season was the farthest Kentucky has advanced in the tournament.
The Wildcats received an automatic bid to this year's contest by winning the 2022 Sun Belt Conference Tournament with a 2-0 defeat over James Madison University on Sunday. Kentucky also earned the 2022 Sun Belt Conference Regular Season trophy late last month.
Last season, the Wildcats won the 2021 C-USA Tournament Championship receiving an automatic bid to the tournament, falling to Clemson in the third round.
For the latest on Kentucky Men's Soccer, follow @UKMensSoccer on Twitter, Facebook and Instagram, as well as on the web at UKAthletics.com.