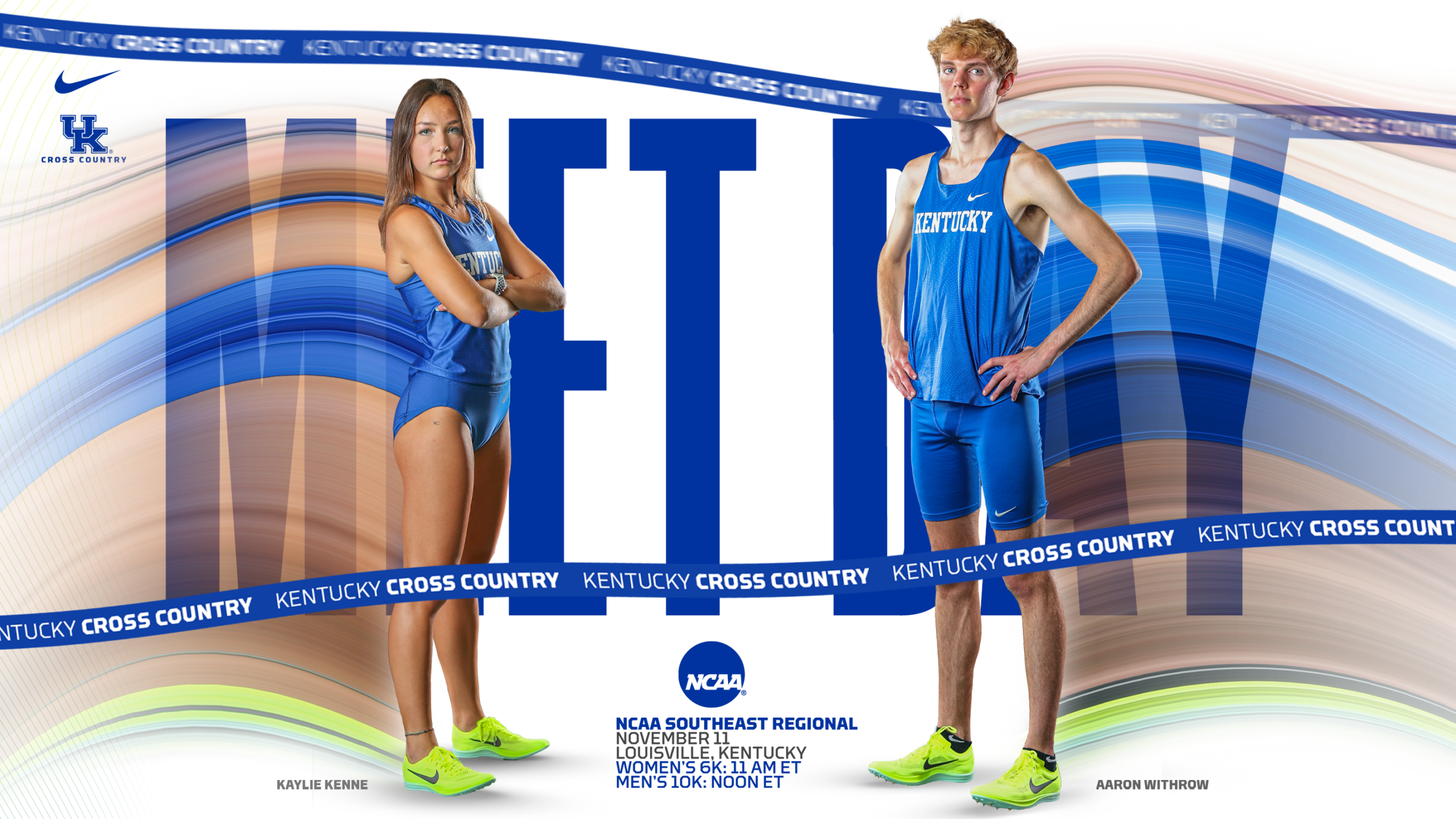 November 10, 2022 - 03:21 PM
UK Cross Country Headed to NCAA Southeast Regional Meet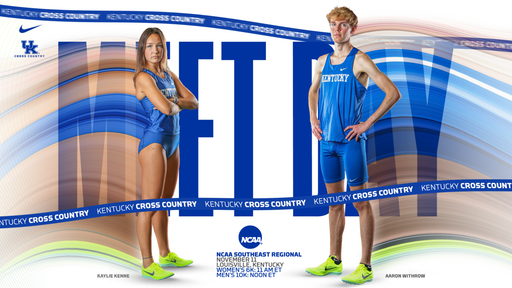 LOUISVILLE, Ky. — The University of Kentucky men's and women's cross country teams are slated to compete in the NCAA Southeast Regional meet at E.P. "Tom" Sawyer Park on Friday, November 11.
The women's race is a 6,000-meter event beginning at 11 a.m. ET. The Wildcats will compete among 32 teams comprising the Southeast Region, which features schools from Kentucky, North Carolina, South Carolina and Virginia, plus select individuals from seven additional schools. UK is sending eight runners to the meet — Perri Bockrath, Tori Herman, Kaylie Kenne, Ally Kruger, DeAnna Martin, Jenna Schwinghamer, Sydney Steely and Julz Williams – with a maximum of seven who are allowed to compete.
"This is the same distance we have run most of the season, so we will have a similar plan that we ran at the SEC (championship meet), where we ran well," said assistant track coach Hakon DeVries, who oversees UK's cross country and distance runners. "We've been training well, we're fit, healthy and confident – the best we could hope for going into this race."
The Kentucky women are coming off a fourth-place finish two weeks ago at the Southeastern Conference Championships.  Individually, Perri Bockrath ran in sixth place to earn first-team All-SEC honors.  Tori Herman placed ninth and received second-team All-SEC laurels.
The men's race begins at noon and will cover 10K, the first time this season the Wildcats have run that distance.  There will be 33 men's teams, plus individuals from two other schools.  UK will take eight runners, seven of whom will toe the line Friday, from among Dylan Allen, Jake Allen, Miles Brush, McLean Griffin, Jonah Mitchell, Harper Moore, Jackson Watts and Aaron Withrow. The Wildcats are coming off a sixth-place finish at the SEC Championships. Jake Allen and Dylan Allen were UK's top two competitors at the league meet and Miles Brush earned Freshman All-SEC honors by being among the top seven frosh finishers.
"Our preparation for that distance started in the summer and we've been getting ready for the extra 2K all season," DeVries said.  "With our personnel, we should do well with the extra distance."
Weather could play a factor, as a cold front with rain is forecast to hit the Louisville area on Friday, erasing the unseasonal warm weather this week in the Bluegrass State.
"The course is usually pretty fast, and we are familiar with it, but rain can definitely have an influence on the surface," DeVries said.  "However, our mindset doesn't change, you have to be prepared for what your body is getting ready to do, and potential adverse weather doesn't faze us."
The top two teams in the men's 10K and women's 6K at each of the nine regional meets will automatically qualify for the NCAA Championships on Saturday, November 19 in Stillwater, Oklahoma.
The remaining 14 NCAA Championship at-large teams in each gender – for a total of 32 men's and women's teams – will be announced on a selection show on Saturday, November 12 at 5 p.m. on NCAA.com.
In addition, the top four finishers in the men's and women's regional races who are not members of qualifying teams will qualify to compete in Stillwater as individuals.