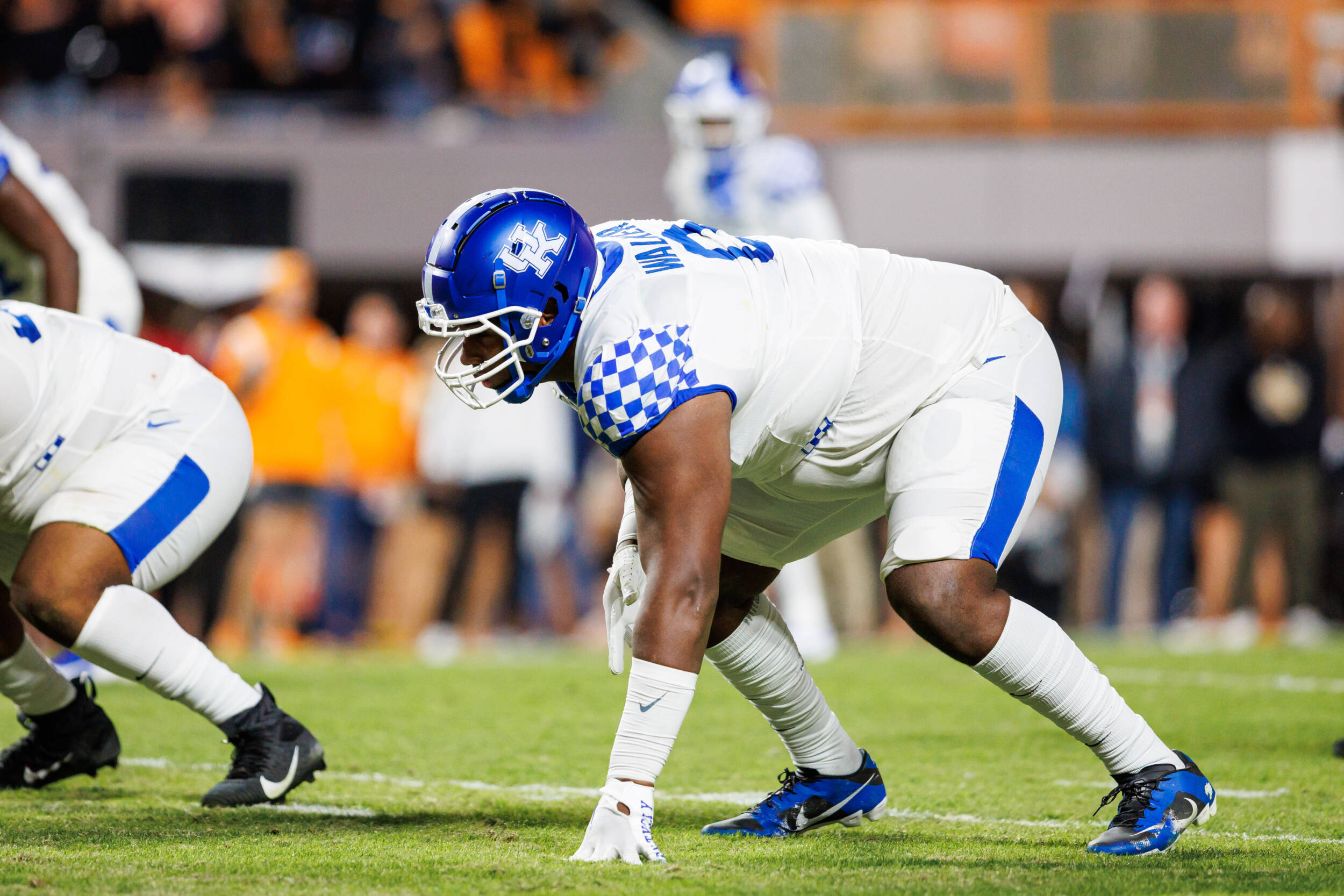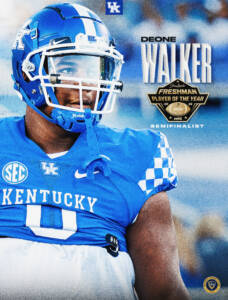 University of Kentucky defensive lineman Deone Walker has been named one of 14 semifinalists for the fifth annual Shaun Alexander Freshman of the Year Award, announced Thursday by the Maxwell Football Club. The award is presented to the outstanding freshman player in college football.
Walker, 6-foot-6, 330-pound lineman from Detroit, has played in all eight games for RV/No. 24 Kentucky this season and because of his size, strength and quickness, earned a starting spot in the last six. He has totaled 20 tackles, 2.0 tackles for loss, two quarterback hurries and two pass breakups, helping the Cats' defense rank in the top 25 nationally in total defense and scoring defense.
He was named a midseason True Freshman All-American by The Athletic, 247 Sports and On3.com.
The Shaun Alexander Freshman of the Year Award has been presented to the College Freshman Player of the Year since 2018 and is named in honor of Shaun Alexander, a former standout at the University of Alabama and with the Seattle Seahawks in the NFL. The award Past winners include; Trevor Lawrence (Clemson) – 2018, Kenneth Gainwell (Memphis)-2019, Will Anderson Jr. (Alabama) – 2020 and Brock Bowers (Georgia) – 2021.
Finalists for the fifth annual Shaun Alexander Freshman of the Year award will be December 6, 2022 and the winner of the award will be announced on December 29, 2022. The formal presentation of this award will be made at the Maxwell Football Club Awards Gala in March of 2023.