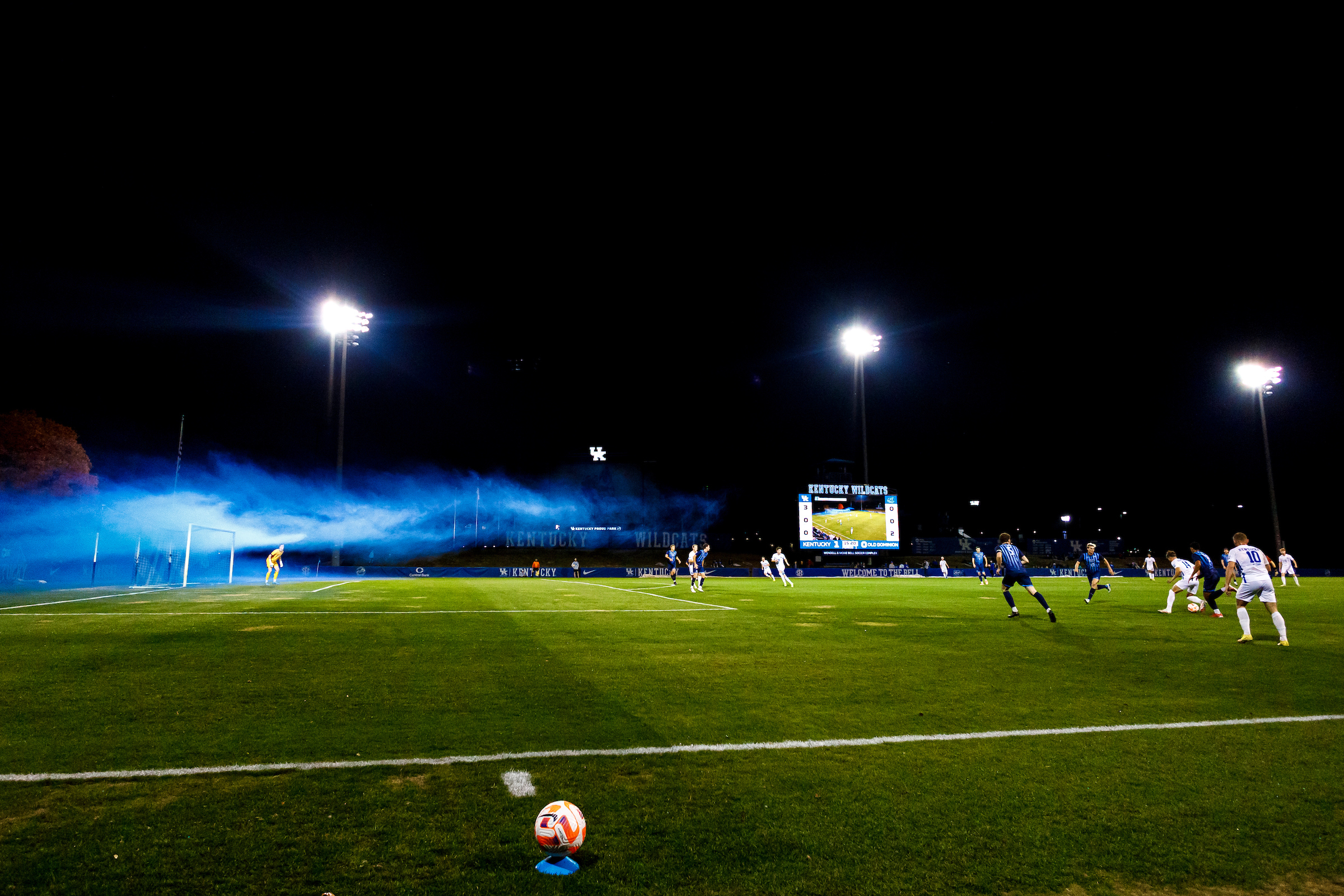 October 31, 2022 - 01:40 PM
Men's Soccer Travels to South Carolina to Close Out Regular Season Schedule
LEXINGTON, Ky. – The No. 2 Kentucky men's soccer team (10-0-5, 4-0-3 Sun Belt) will travel to Southeastern Conference and Sun Belt Conference rival South Carolina (5-6-4, 1-3-3 Sun Belt) for a 7 p.m. EST match in Columbia, S.C. on Tuesday. The match against the Gamecocks will close out the regular season schedule of the 2022 campaign.
The Wildcats are traveling to Columbia for a chance to secure the conference regular season title which was partially acquired on Friday with a 2-0 win against Old Dominion at The Wendell & Vickie Bell Soccer Complex. The victory resulted in UK being announced as a host site for a leg of the conference tournament, Nov. 6-7.
Kentucky and South Carolina are the only two schools in the SEC to sponsor men's soccer. The two programs were together in Conference USA before transitioning to the Sun Belt this season.
The Wildcats and Gamecocks hold a 10-7-4 all-time series record with the last meeting resulting in a 0-0 2OT draw last October in Lexington.
Kentucky is one of three teams still undefeated in NCAA Division I men's soccer. The Wildcats look to continue the unbeaten streak with Tuesday's match. The Cats completed a stretch of 15 undefeated matches in the 2021 season.
Live stats will be available for the match against South Carolina by clicking here. Fans can also stream the contest live on ESPN+.
For the latest on Kentucky Men's Soccer, follow @UKMensSoccer on Twitter, Facebook and Instagram, as well as on the web at UKAthletics.com.