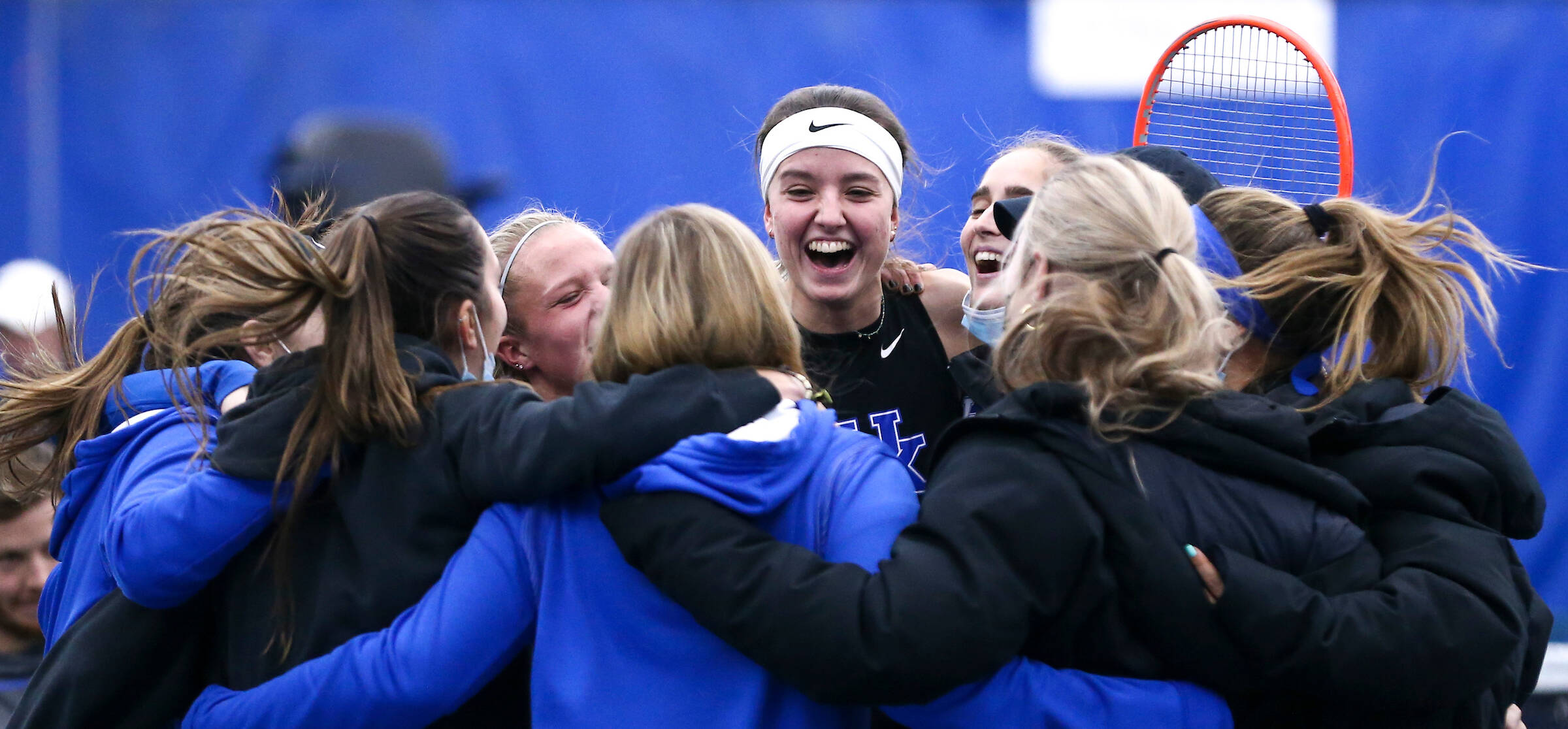 October 28, 2022 - 11:25 AM
Two Wildcats Qualify for ITA Nationals at Knoxville Regional
LEXINGTON, Ky. – Kentucky women's tennis has continued its fall tournament schedule the last two weekends competing in Knoxville, Tenn. Two Wildcats earned a bid to compete at ITA Nationals following impressive play at the Knoxville Regional last weekend. UK will play a four-day tournament at the Tennessee Invite this week.
Carlota Molina and Lizzy Stevens paired up in doubles play at ITA Regionals which ultimately resulted in a chance to play for a national title in San Diego, Calif. Nov. 2-6. Kentucky competed against 24 different programs at the regional tournament. This is the second year in a row that the pair has qualified to compete on the national stage.
This weekend, Kentucky women's tennis is competing back in Knoxville at the Tennessee Invite hosted by the University of Tennessee. The tournament is one of two left of the fall stretch before looking to the spring schedule.
The Cats will close out its fall schedule of play at the Miami Invite on Nov. 3-6.
Full Fall Schedule:
October 7-9                 All Day             Notre Dame Invite                  South Bend, Ind.
October 13-16             All Day             Buckeye Invitational              Columbus, Ohio
October 19-24             All Day             ITA Regionals                          Knoxville, Tenn.
October 27-29             All Day             Tennessee Invite                    Knoxville, Tenn.
November 3-6             All Day             Miami Invite                            Miami, Fla.
For the latest on Kentucky Women's Tennis, follow @UKWomensTennis on Twitter, Facebook and Instagram, as well as on the web at UKAthletics.com.