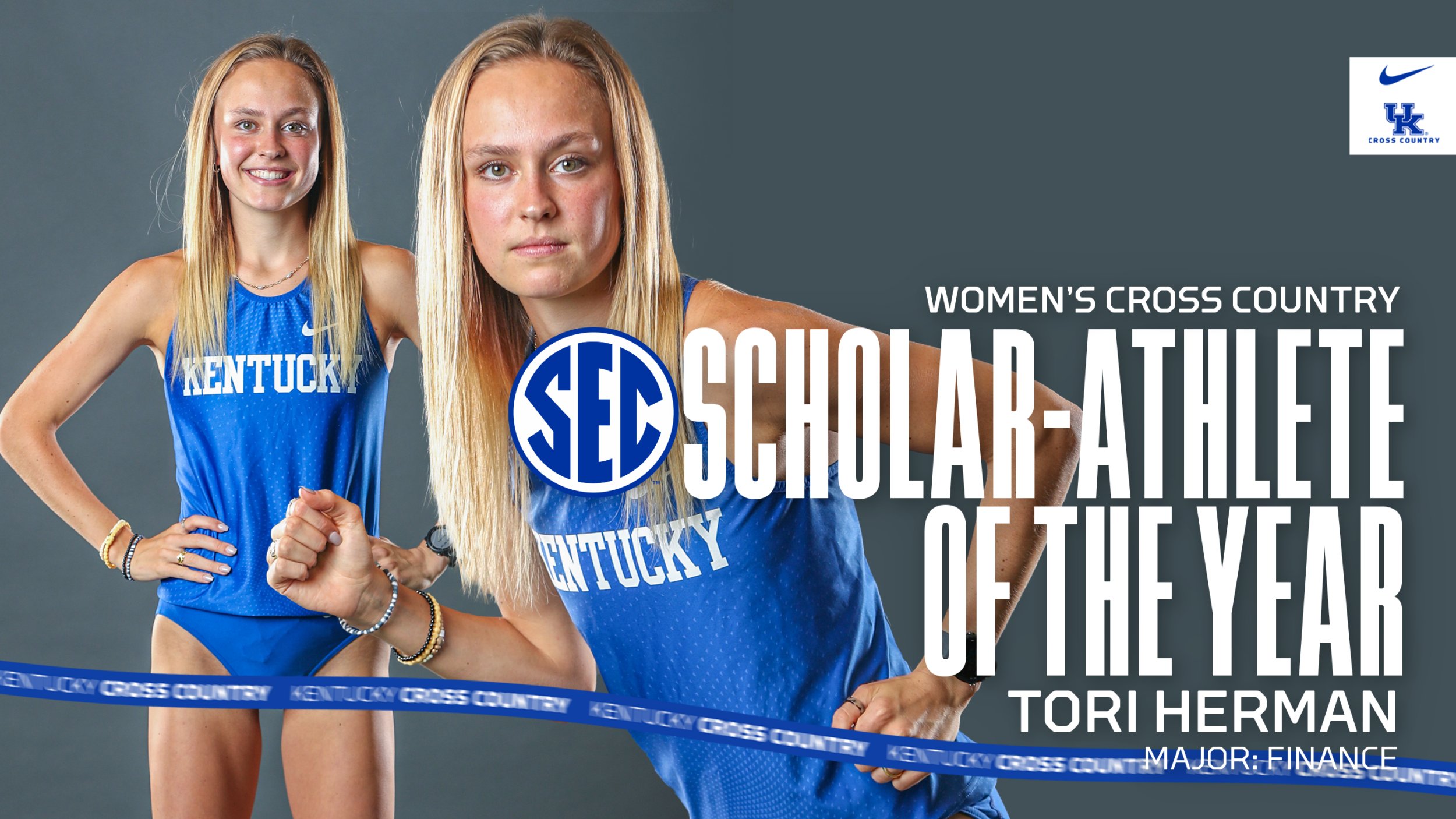 October 26, 2022 - 03:00 PM
Tori Herman Named SEC Women's Cross Country Scholar-Athlete of the Year
LEXINGTON, Ky. – Kentucky's Tori Herman has been named the Southeastern Conference Women's Cross Country Scholar-Athlete of the Year, the league office announced Wednesday.
Herman, a junior from Hilton Head, S.C., was recognized for her combination of academic and athletic prowess and represents the first Wildcat to garner the honor since it was first awarded in 2014. She will be presented with the accolade Friday at the SEC Championships in Oxford, Miss.
In the classroom, Herman has compiled a 3.810 grade-point average with a major in Finance. Athletically, she is coming off a second-place finish among 173 runners at the Panorama Farms Invitational with a personal-best 5,000-meter time of 16:29.2. That is the third-fastest time in the SEC for that distance this season. She also scored a podium finish at the North Alabama Showcase, finishing third out of 388 competitors with a clocking of 16:33.65.
A year ago, Herman placed third in the NCAA Southeast Regionals, advancing to the NCAA Championships, where she landed 17th in the nation. She had a meet win in 2021 season at the Commodore Classic and earned second-team All-SEC accolades that year.
Herman also has been a standout for UK's indoor and outdoor track and field teams. She was first-team All-America in the distance medley relay (2022) and second-team All-America in the 3000-meter run (2022) and mile run (2021). On the conference level, she has been SEC Silver Medalist in the 3000m (2022) and Bronze Medalist in the distance medley relay (2022).
Herman holds a pair of school records, 4:14.12 in the outdoor 1500m run and as part of the distance medley relay (10:58.81).
Herman and her teammates return to action Friday at the SEC Championships, which will begin at 11:08 a.m. ET (10:08 a.m. CT) at the Ole Miss Golf Course. The men's championship follows at 11:50 a.m. ET (10:50 a.m. CT).