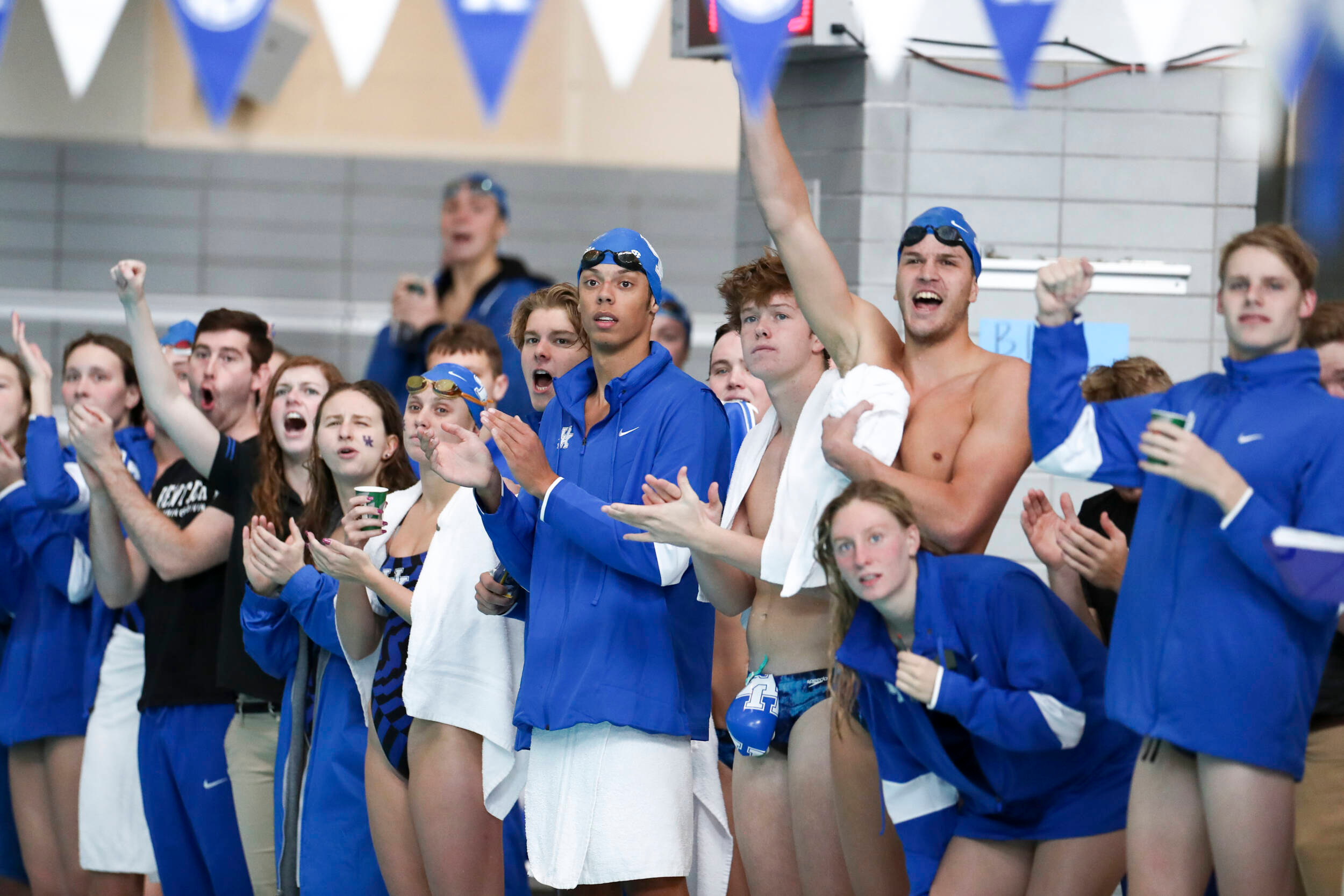 October 20, 2022 - 10:38 AM
Swim & Dive Returns to the Water at NC State
RALEIGH, N.C. – UK swimming and diving resumes competition this Friday when the Wildcats will race against NC State at the Willis R. Casey Aquatic Center beginning at 5 p.m.  The action can be seen live on ACCNX.
Friday's meet is the second of the young season for Kentucky following the team's season-opener vs. Indiana back on Oct. 5. The Hoosiers got the better of the Cats on that day, posting wins on both the men's and women's sides at Lancaster Aquatic Center.
Top performers for Kentucky vs. IU included Lauren Poole, Kyndal Knight and Levi Sandidge. Poole posted victories in the 200 fly (2:01.13) and the 400 IM (4:14.00) to total 18 points, the same number as fifth-year diver, Knight, who won both the 3-meter and 1-meter competitions.
For the men, freshman distance racer, Levi Sandidge had a collegiate debut to remember. Sandidge won all three individual events he entered, placing first in the 1000 free, the 500 free and the 400 IM. Sandidge's time of 9:02.22 puts him fourth all-time at UK in the 1000-yard freestyle. For his efforts, the Texas native was awarded SEC Men's Freshman of the Week.
The Kentucky women begin the season at No. 12 in the October CSCAA poll, a ranking which is identical to the team's finish at the NCAA Championships in 2021.
NC State enters positioned at No. 4 in both the men's and women's rankings, with both teams having placed inside the top-five at the 2022 NCAA Championships. The Wolfpack defeated Tennessee in the team's first meet last weekend. NC State returns 19 All-Americans, seven women and 12 men, including a pair of individual national champions in the 100-backstroke, Katharine Berkoff and Kacper Stokowski.
Kentucky and NC State squared-off last season at the Auburn tri-meet, with the Wolfpack earning a pair of victories.
Order of Events:
200 medley relay
1,000 freestyle
200 freestyle
100 backstroke
100 breaststroke
200 butterfly
50 freestyle
BREAK
100 freestyle
200 backstroke
200 breaststroke
500 freestyle
100 butterfly
BREAK
200 IM
400 freestyle relay
For the latest on UK Swim & Dive, follow the Wildcats on Twitter and Instagram at @UKSwimDive, and on Facebook at Kentucky Swimming and Diving.