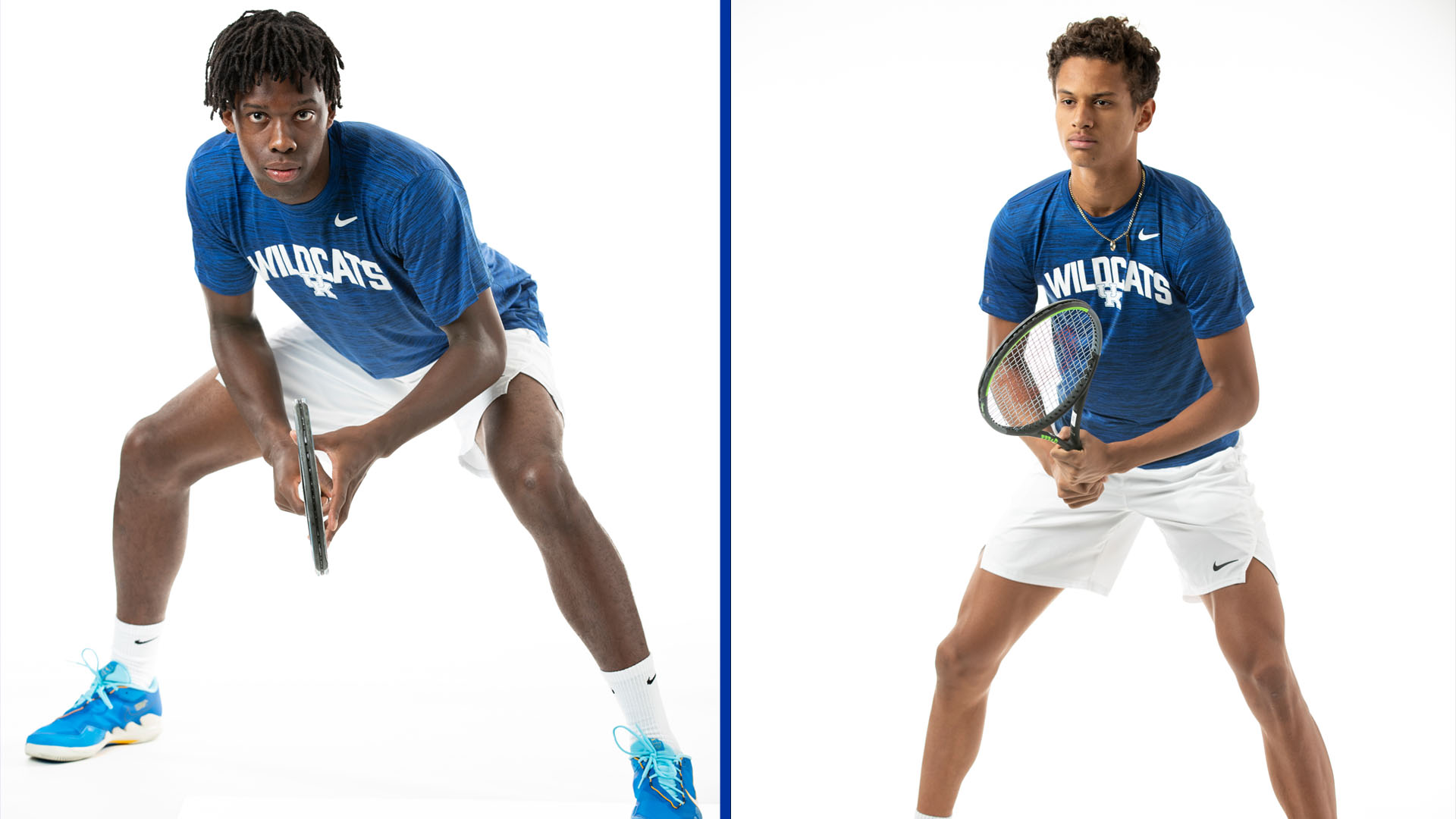 October 17, 2022 - 05:27 PM
Men's Tennis' Diallo, Ayeni Enjoy Extended Run at Fairfield Challenger
FAIRFIELD, Calif. – It was an impressive showing for Kentucky men's tennis at the Taube-Haase Pro Tennis Championship as Gabriel Diallo and Alafia Ayeni both made extended runs at the ATP Challenger Tour event played at Solano Community College in Fairfield, Calif, Oct. 10-16.
The UK teammates picked up three wins each before clashing in an all-Kentucky semifinal, which was taken by Diallo, 6-3, 6-1.
Ayeni, who earned his spot in the main draw via qualifying, picked up several notable victories during the Championship including straight-set decisions against reigning NCAA Singles finalist, August Holmgren, as well as two-time Australian Open quarterfinalist, Tennys Sandgren.
Diallo, meanwhile, took out the 2021 NCAA Singles champion, Ben Shelton, in the round of 16 before beating fifth-seeded Enzo Couacaud (No. 179 in ATP rankings) in the quarterfinals. The two-time ITA All-American selection was eventually defeated in the tournament's final by Michael Mmoh.
With the results, Ayeni moves to No. 454 in the live ATP Rankings while Diallo jumps to No. 248.
Other current Kentucky tennis members appearing in the ATP rankings include Liam Draxl (No. 531), Taha Baadi (No. 822), Joshua Lapadat (No. 1343) and Charlelie Cosnet (No. 1706).
For the latest on UK Men's Tennis, follow the Wildcats on Twitter and Instagram at @UKMensTennis.