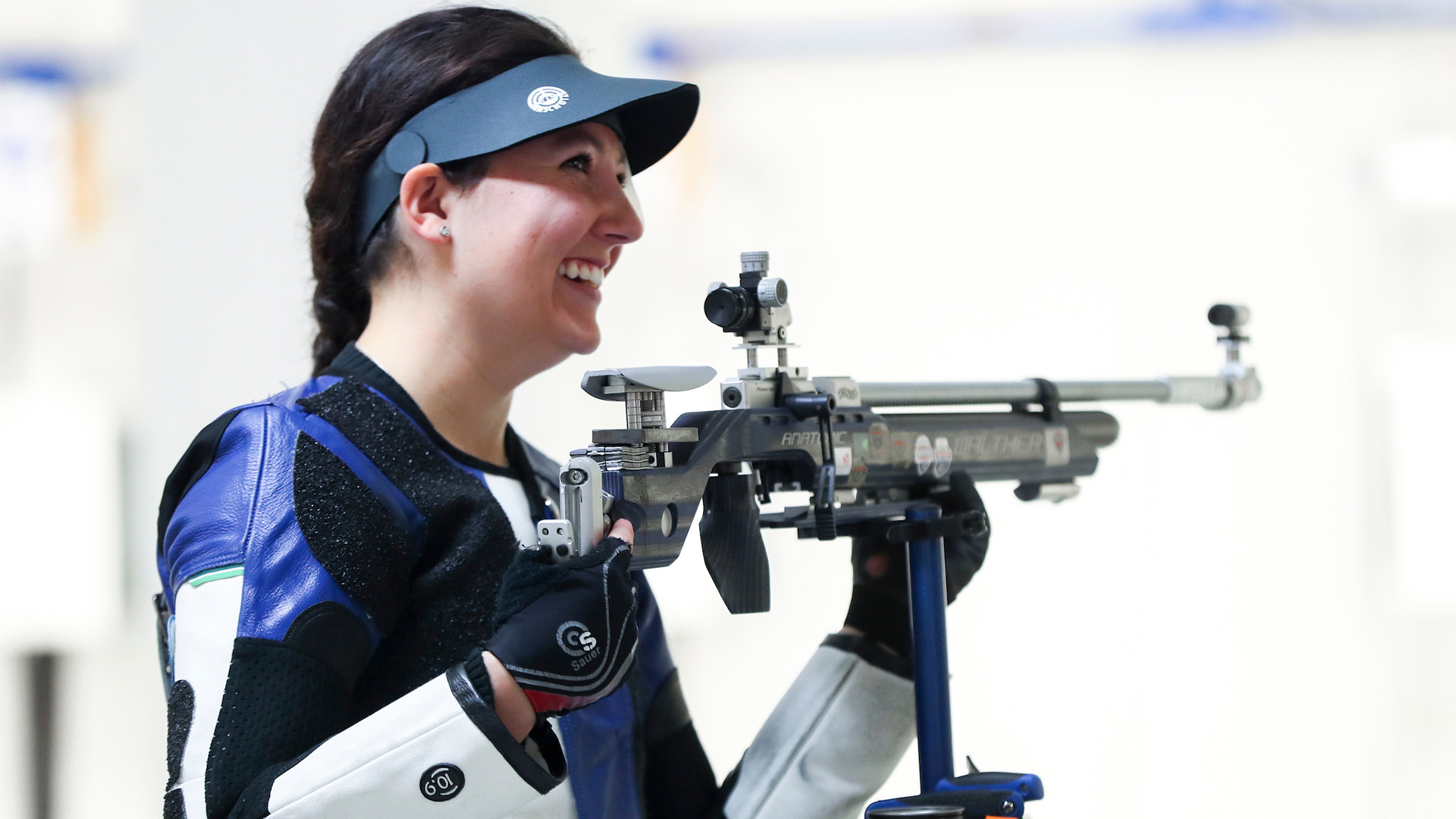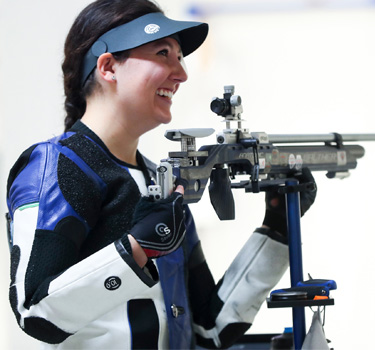 LEXINGTON, Ky. – The No. 5 University of Kentucky rifle team began its 2022-23 home schedule with a victory Saturday, defeating North Carolina State 4693-4617.
Kentucky posted a 2321 in smallbore and 2372 in air rifle, while NC State posted a 2268 in smallbore and 2349 in air rifle. The two teams competed across two relays with countable performers for both schools in the first relay.
"Overall, we saw some good things. I think we are learning more and more every week and I see us putting it all together soon if we keep working hard," UK head coach Harry Mullins said. "Proud of Kayla for her career high in air rifle, that was great to see. I like that we have two weeks now to get ready for our next match, it will teach us a lot. I am excited to see what we can do moving forward."
The first relay for Kentucky featured fifth-year seniors Richard Clark and Mitchell Nelson, senior Emmie Sellers, sophomores Kayla Kalenza and Allison Buesseler and freshman Martin Voss. Seniors Mason Hamilton and Jaden Thompson, sophomore Tori Kopelen and freshman AJ Hotko were on the second relay.
Clark tied with Thompson by leading all performers, earning an aggregate score of 1180 with a 587 in smallbore and 593 in air rifle. Buesseler and Kalenza each had good days earning 1177 and 1175, respectively. Buesseler had a 582 in smallbore and 595 in air rifle, while Kalenza had a 579 in smallbore and led all performers with a career-high tying 596 in air rifle. Voss scored a 1165 overall with a 577 in smallbore and 588 in air rifle, while Nelson posted a 1164 with a 573 in smallbore and 591 in air rifle. Sellers posted a 1163 overall with a 575 in smallbore and 588 in air rifle.
In the second relay, Thompson shined competing strongly in both disciplines. She earned a 588 in smallbore, which led all performers, and a 592 in air rifle. Hamilton posted a 578 in smallbore and 574 in air rifle, while Kopelen scored a 570 in smallbore and 583 in air rifle. Hotko scored 558 in smallbore and 584 in air rifle.
NC State scored a 2268 in smallbore and 2349 in air rifle. The Wolfpack was led by Kendall Goebel, who scored a 577 in smallbore and 589 in air rifle. Roman Karadsheh scored a 1163 with a 575 in smallbore and 588 in air rifle.
Kentucky was competing Saturday without fifth-year senior Will Shaner and freshman Sofia Ceccarello, which were UK's top performers in its season opener at Akron. Shaner and Ceccarello are representing their home countries in the 2022 ISSF World Championships this week in Cairo, Egypt.
Kentucky will be off next weekend before returning on Saturday, Oct. 29 by hosting Navy and North Georgia inside Barker Hall. Sights and prep will start at 8 a.m. ET with multiple relays throughout the day.
For more information on the Kentucky rifle team, visit UKathletics.com or follow UKRifle on Twitter, Instagram and Facebook.