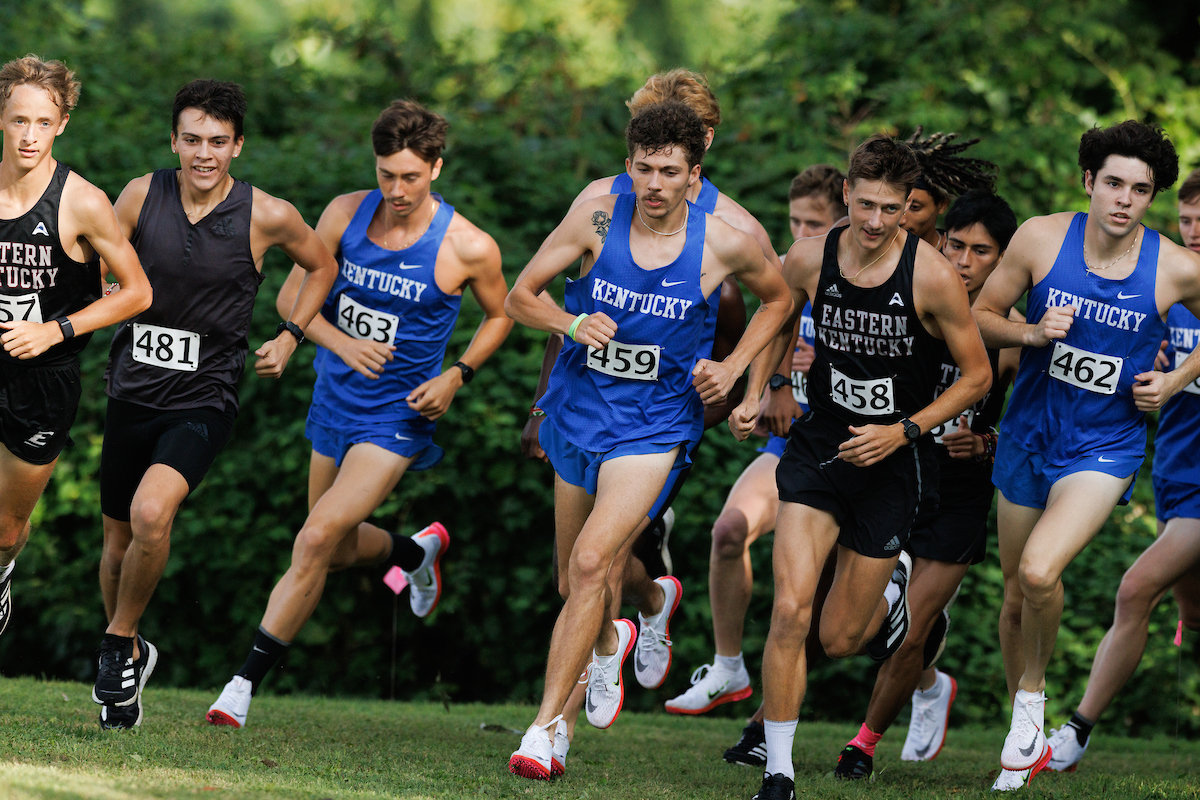 October 14, 2022 - 10:07 AM
Kentucky Cross Country to Compete in Panorama Farms XC 23 Invitational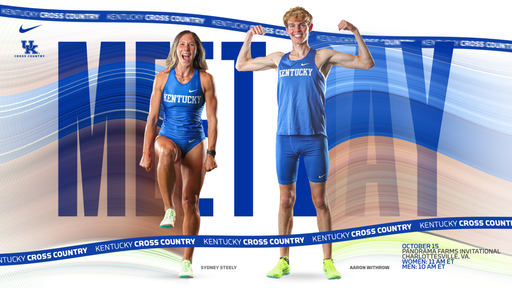 CHARLOTTESVILLE, Va. – The Kentucky men's and women's cross country teams have their final regular-season meet Saturday at the Panorama Farms XC 23 Invitational, hosted by the University of Virginia.
The men's team will run an 8,000-meter race at 10 a.m., while the women will toe the line for a 5K race at 11 a.m.  The Kentucky men will be among 17 teams competing in the event, while the No. 27-ranked Wildcat women will run in a field of 18 teams.
"Our biggest goal for this meet is to narrow down our tactics before we head into championship season," said assistant coach Hakon DeVries, who coordinates UK's cross country and distance runners. "How much do we run as a pack or run as individuals?  Who needs to run faster at the start or does someone need to slow down early on?  Those are the kinds of tactics we need to nail down as we get ready for the championships.
"The Virginia course also is the site of next year's NCAA Championships, so this will be a good preview for our runners who return next year."
Ten men are slated to run in the meet – Dylan Allen, Jake Allen, Miles Brush, Cade Byer, McLean Griffin, Alex Justus, Jonah Mitchell, Harper Moore, Jackson Watts and Aaron Withrow. So far this season, Dylan Allen led the Wildcats at the North Alabama Showcase and Cowboy Jamboree while Mitchell paced the Cats at the most recent race, the Live in Lou Classic. The UK men have earned one league honor this season, as Brush was named Southeastern Conference Freshman of the Week for his race at the Jamboree. 
Saturday's lineup of 11 women includes Perri Bockrath, Tori Herman, Kaylie Kenne, Ally Kruger, Bryanna Lucas, DeAnna Martin, Phoebe McCowan, Natalie Molotky, Jenna Schwinghamer, Sydney Steely and Julz Williams.  Bockrath has earned SEC Co-Runner of the Week honors twice this season, recognizing her effort at the Cowboy Jamboree and her victory at the North Alabama Showcase.  Martin was the team leader two weeks ago at the Live in Lou Classic.
Kentucky's next event will be the SEC Championships, hosted by Ole Miss on October 28.      
Follow Kentucky Track and Field and Cross Country on Facebook, Instagram, Twitter and at UKathletics.com.