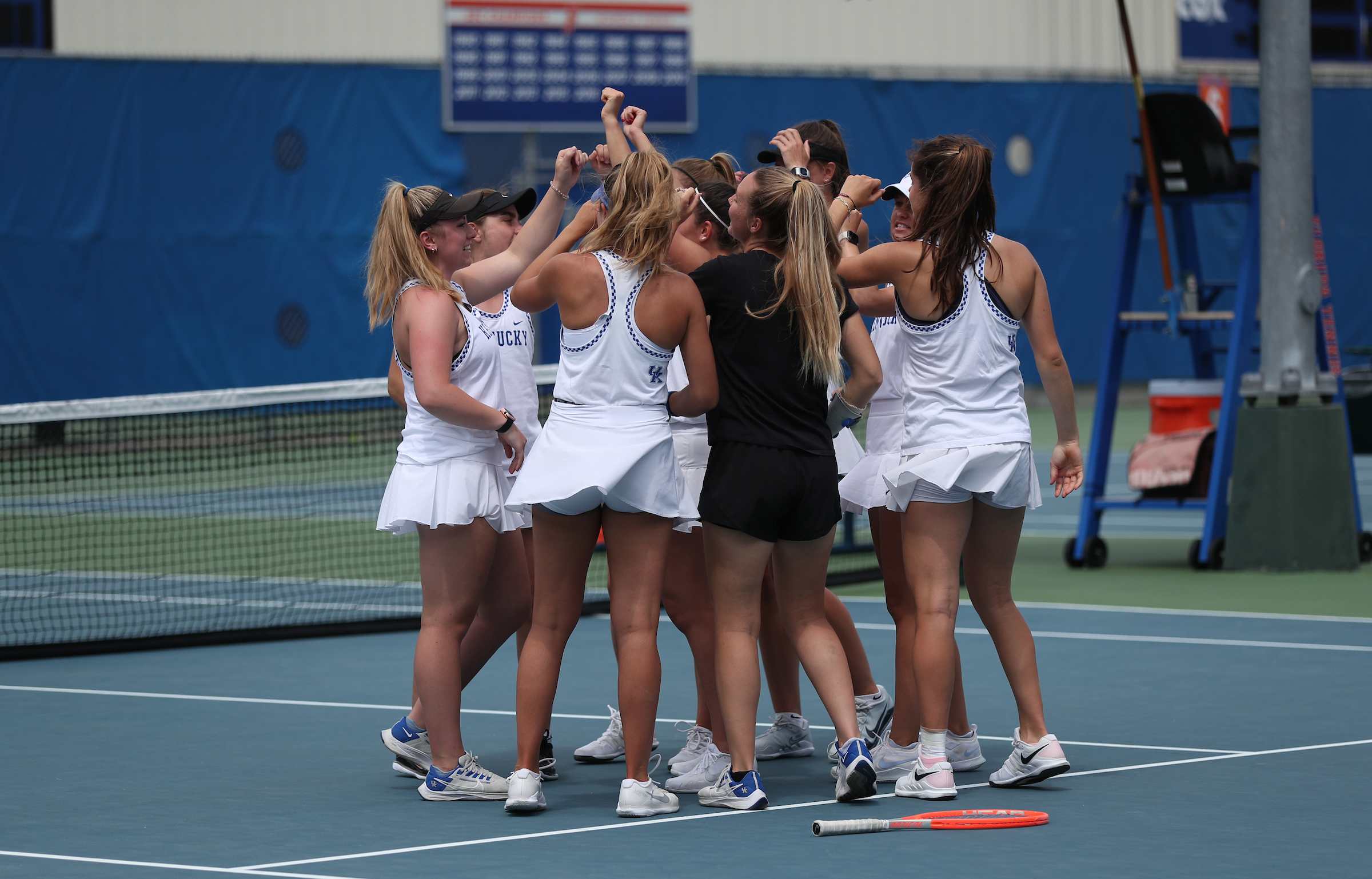 October 13, 2022 - 03:27 PM
Women's Tennis Heads to Columbus to Continue Fall Play
LEXINGTON, Ky. – Kentucky women's tennis began its fall season last weekend at Notre Dame and will continue this weekend in Columbus, Ohio at Ohio State.
Kentucky had two Wildcats make the all-tournament team at the Notre Dame Invite last weekend. Florencia Urrutia earned the honor from her singles performance, and from her doubles success with Lidia Gonzalez. The pair won their set 6-3 against Notre Dame's Meghan Coleman and Carrie Beckham. Urrutia also came out on top in singles play defeated Notre Dame's Mia Larrain, 6-2 and 6-0.
In addition to Urrutia and Gonzalez's success, the pairs of Carlota Molina and Elizbeth Stevens and Maialen Morante and Ellie Meyers each won their sets of Friday competition.
On the singles front, Molina, Zoe Hammond, Stevens, and Morante each secured individual victories on Friday.
Saturday, all three doubles pairs and four individuals triumphed over Columbia, as Meyers defeated her Wisconsin competitor 6-2, 6-3. Sunday, the all-tournament team-honored pair were the only Wildcats to defeat their competition in doubles play. In singles, Urrutia, Meyers, and Gonzalez found individual success.
Kentucky will continue it's fall run this weekend in Columbus, Ohio at Ohio State before traveling to Knoxville, Tenn. for ITA Regionals Oct. 19-24. The Cats will also take their talents to the court for the Tennessee Invite Oct. 27-29.
UK will close out its fall schedule of play at the Miami Invite on Nov. 3-6.
Full Fall Schedule:
October 7-9                 All Day             Notre Dame Invite                  South Bend, Ind.
October 13-16             All Day             Ohio State                               Columbus, Ohio
October 19-24             All Day             ITA Regionals                          Knoxville, Tenn.
October 27-29             All Day             Tennessee Invite                    Knoxville, Tenn.
November 3-6             All Day             Miami Invite                            Miami, Fla.
For the latest on Kentucky Women's Tennis, follow @UKWomensTennis on Twitter, Facebook and Instagram, as well as on the web at UKAthletics.com.