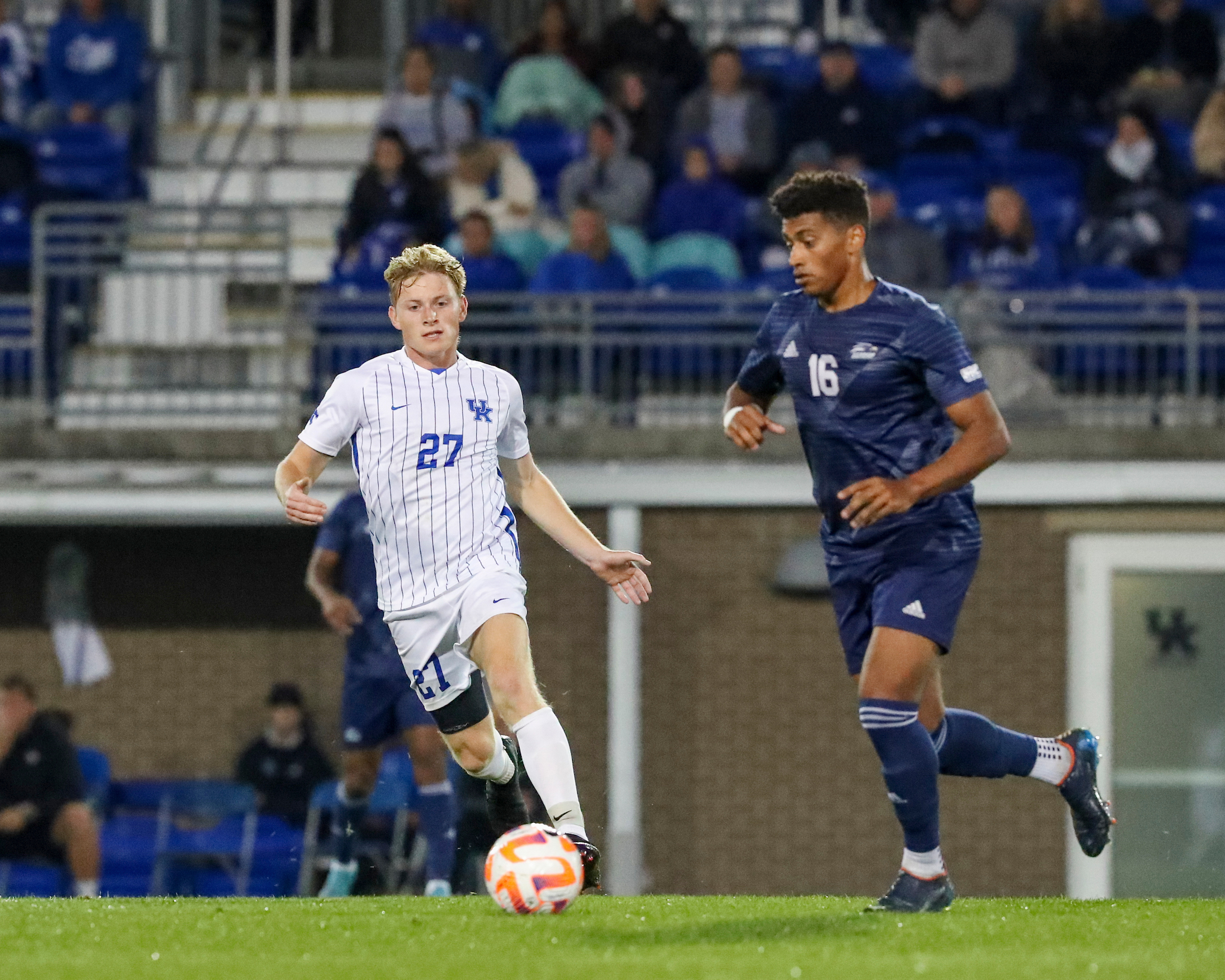 October 11, 2022 - 12:24 PM
Damge Named Sun Belt Offensive Player of the Week
LEXINGTON, Ky. – Junior Ben Damge was named Sun Belt Conference Offensive Player of the Week for the first time this season, the conference announced on Tuesday.
Damge became the first Wildcat to score a hat trick in nine years, as well as the first to score three goals in a game since Tyler Riggs scored three against Florida Atlantic on Nov. 3, 2013. Damge became the 10th Wildcat in school history to record a hat trick. Chris Soler has the school record having scored four vs. Georgetown on Oct. 17, 2001.
"Really happy for Ben," Head Coach Johan Cedergren said. "He's a great team player and offensive threat who has been a big part of our offensive efforts the last couple of games."
The Mason, Ohio native has been a key player in the last two matches scoring the opening goal against both James Madison University and Georgia Southern. He scored his first of the 2022 campaign against Belmont in September. His total of five goals so far this season more than doubles his season tally of two last season.
"Ben is a high-level goal scorer who also does well for us in leading the press," Cedergren stated.
Live stats will be available for the match against the Flyers by clicking here. Fans can also stream the contest live on ESPN+.
For the latest on Kentucky Men's Soccer, follow @UKMensSoccer on Twitter, Facebook and Instagram, as well as on the web at UKAthletics.com.