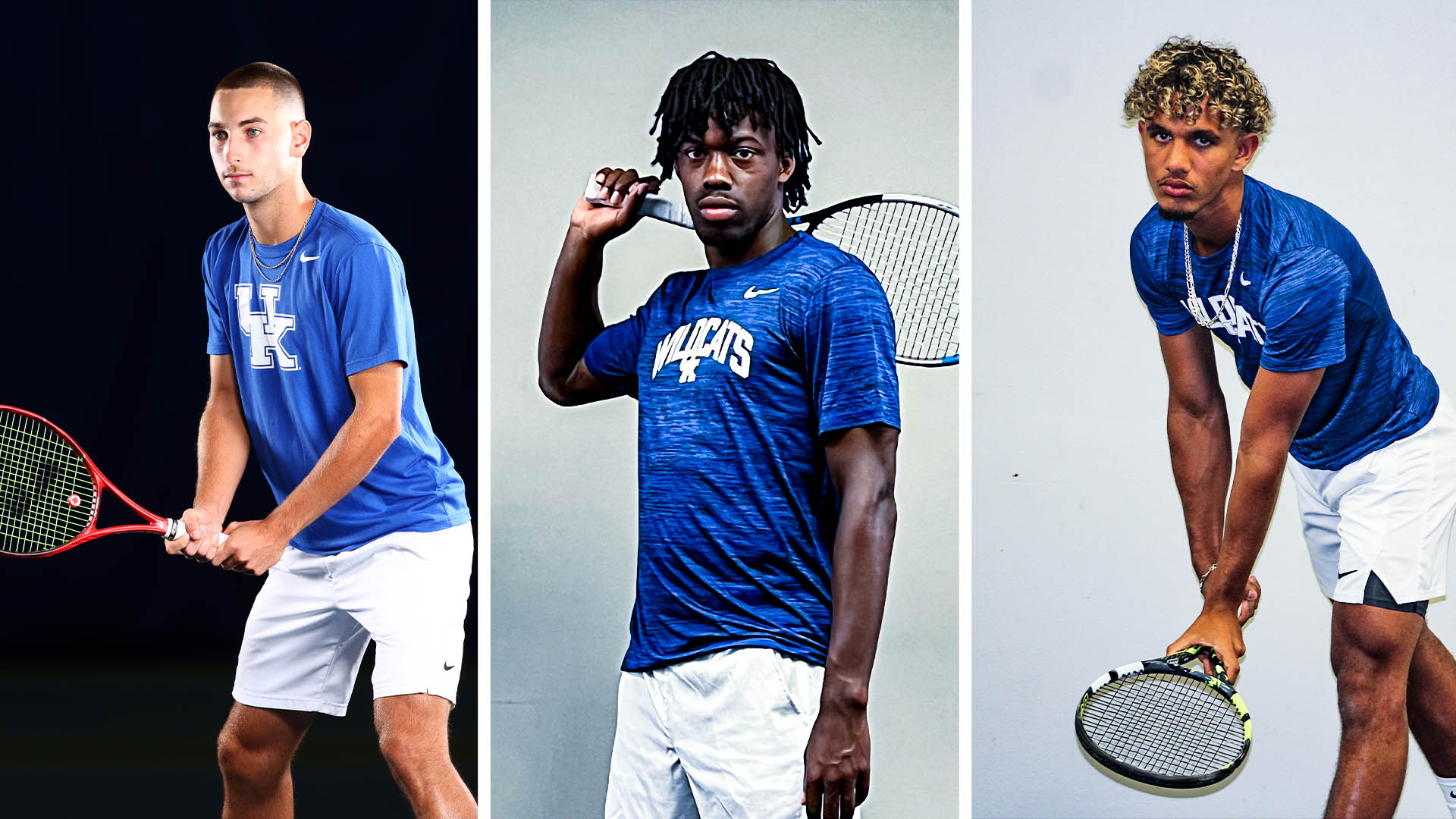 October 2, 2022 - 10:46 PM
Kentucky Trio to Compete at ITA All-American Championships
TULSA, Okla. – Three Kentucky men's tennis members are set to take the court in the ITA All-American Championships, Oct. 3-9, as the nation's top collegiate players do battle in the prestigious fall tournament.
Transfers Alafia Ayeni (Cornell) and Taha Baadi (Wake Forest) join junior returnee Joshua Lapadat in the men's singles draw for UK. Both Baadi and Lapadat will begin their quest in the qualifying stage, while Ayeni has already earned a spot in the main draw via his ITA Preseason National Ranking of 27.
Qualifying action will span Oct. 3-4 with the main draw to follow Oct. 5-9. The main singles bracket will consist of 64 total student-athletes – 48 automatic selections and 16 qualifiers. The qualifying draw features 128 players in all, a number which consists of 112 auto bids and 16 players from the pre-qualifying stage.
Lapadat and Baadi are each slated for their first matches on Monday. Baadi will face TCU's Pedro Vives Marcos in his opening round match at 11:30 a.m. EDT, while Lapadat is scheduled to take on Pierce Rollins of Texas A&M in the round of 128 at 1 p.m. EDT. The main singles draw will be announced prior to play beginning on Oct. 5.
All outdoor courts will be streamed on Track Tennis, while Main Draw action can be seen on Cracked Racquets' YouTube page.
For the latest on UK Men's Tennis, follow the Wildcats on Twitter and Instagram at @UKMensTennis.