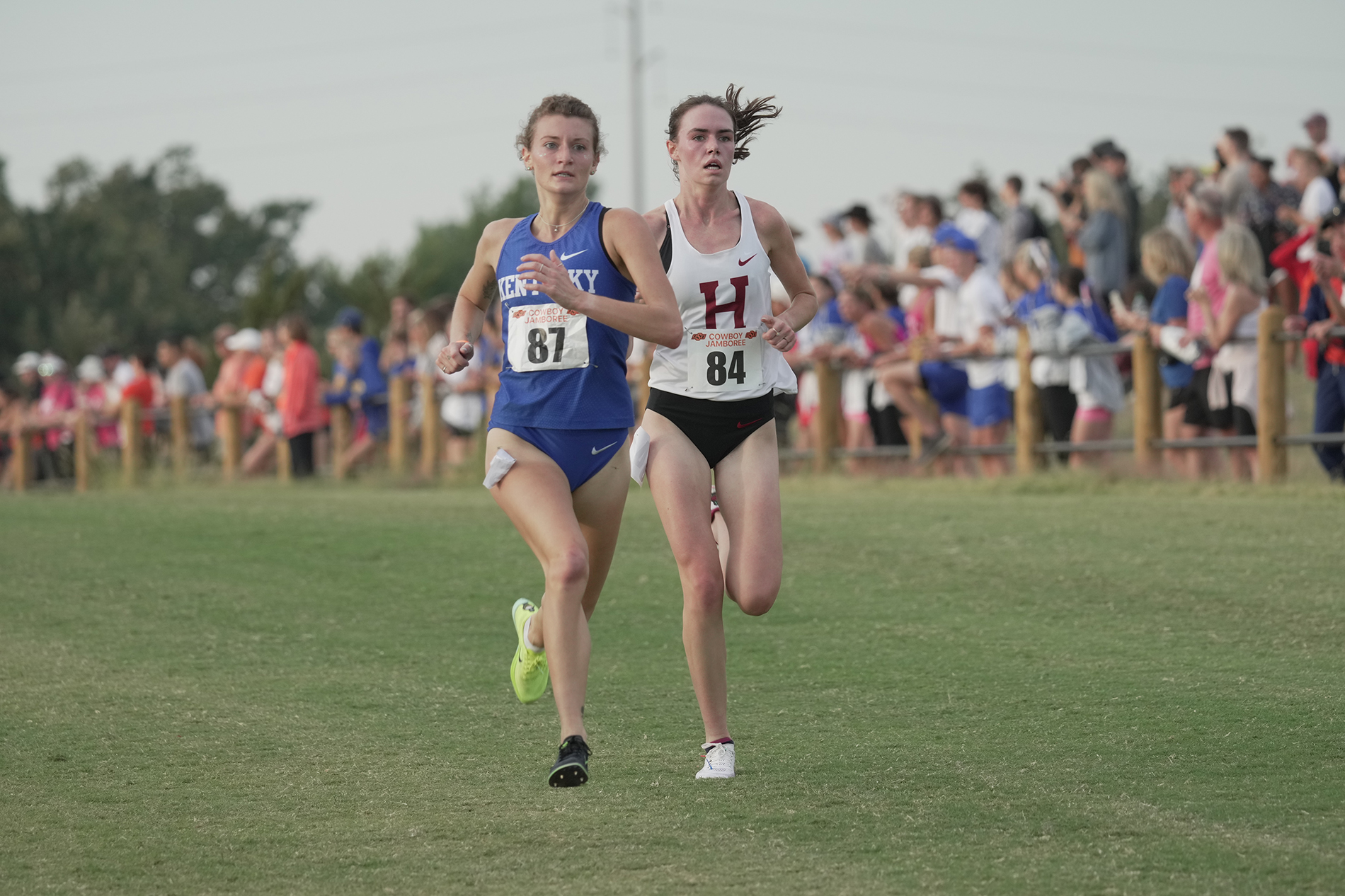 September 27, 2022 - 02:32 PM
Bockrath, Brush Earn SEC Weekly Honors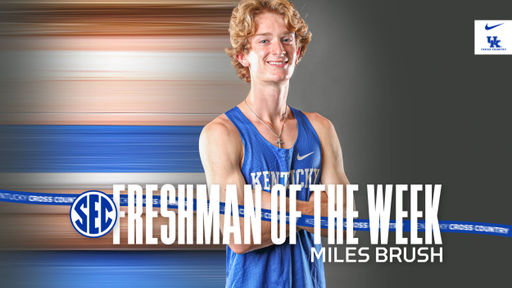 University of Kentucky cross country has received two honors as Perri Bockrath has been named Southeastern Conference Women's Co-Runner of the Week and Miles Brush is the SEC Men's Freshman of the Week, the league office announced Tuesday.
The honors were earned in Saturday's Cowboy Jamboree meet in Stillwater, Oklahoma. Held at the Greiner Family Course, which will be the site of the NCAA Championships in November, Bockrath covered the 6,000 meters in 20:33.6, the fastest 6K time in the SEC so far this year.  She finished eighth among 233 competitors and led UK to an 11th-place team finish among a strong field of 21 teams, 12 of which were nationally ranked. 
"For Perri to finish in the top 10 is a great run, an elite performance," said assistant track and field coach Hakon DeVries, who directs the cross country teams. "Perri finished strong, improving her individual standing and our team standing as the kilometers went by." 
 It was a second-straight outstanding effort for Bockrath, a graduate student from Centerville, Ohio, who won the North Alabama Showcase on Sept. 16 and also was named SEC Co-Runner of the Week for that work.
 Meanwhile, Brush had the SEC's top freshman time of the week, 25:17.1 at the same event.  He helped Kentucky to an 18th-place men's finish among the field of 26 teams, 16 of which were ranked.  His previous outing, 24:40.65 at the North Alabama Showcase, remains the fastest frosh time for that distance in the SEC this season.  He came to UK from Chelsea (Ala.) High School, where he was the two-time Alabama state champion and the Gatorade Cross Country Athlete of the Year for the state. 
"It's difficult for a freshman to be patient in the first half of a race, but Miles is doing a great job in listening and applying our race strategy," DeVries said. "We've been happy with his work ethic and his confidence grows with every race."
The UK cross country teams return to action Saturday at the Live in Lou Classic, which will be held at E.P. "Tom" Sawyer State Park in Louisville.