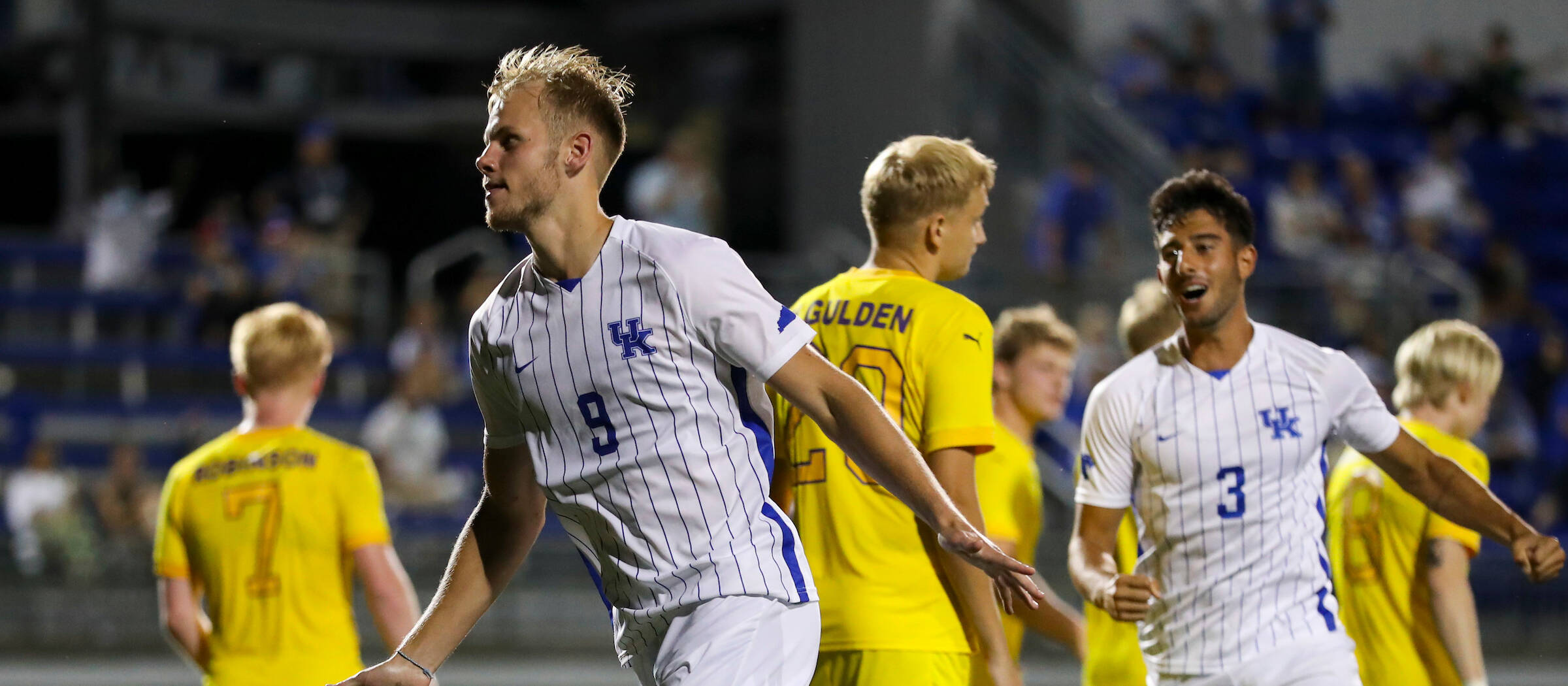 September 27, 2022 - 11:39 AM
Bjorgolfsson Named Sun Belt Offensive Player of the Week
LEXINGTON, Ky. – Senior Eythor Bjorgolfsson was named Sun Belt Conference Offensive Player of the Week for the second time this season, the conference announced on Tuesday.
Bjorgolfsson has been a force on the attacking front for No. 5 Kentucky thus far in the 2022 campaign. With three goals in the last two matches, the 6-foot-3 forward has been able to help secure two victories this past week.
"Congratulations to Eythor again," Head Coach Johan Cedergren said. "He had a very good week individually, but also worked hard for the team."
Beginning his impressive week with No. 21 Lipscomb last Tuesday, Bjorgolfsson scored the first two goals of the match. He was able to find the back of the net again last Saturday on the road at Sun Belt opponent RV Georgia State.
The Jessheim, Norway native began the season with Sun Belt Preseason Offensive Player of the Year honors and received Sun Belt Conference Offensive Player of the Week honors two weeks ago. He has proven why he deserves the awards as he has tallied five goals, 19 shots, with 13 on goal, and one assist in 611 minutes on the pitch in eight total matches.
"We are getting better and more multifaceted in attack, which helps Eythor with his scoring," Cedergren stated.
The Wildcats will travel to James Madison University Saturday for a 7:00 p.m. ET conference matchup before returning to The Wendell & Vickie Bell Soccer Complex on Oct. 9 to host Georgia Southern.
For the latest on Kentucky Men's Soccer, follow @UKMensSoccer on Twitter, Facebook and Instagram, as well as on the web at UKAthletics.com.