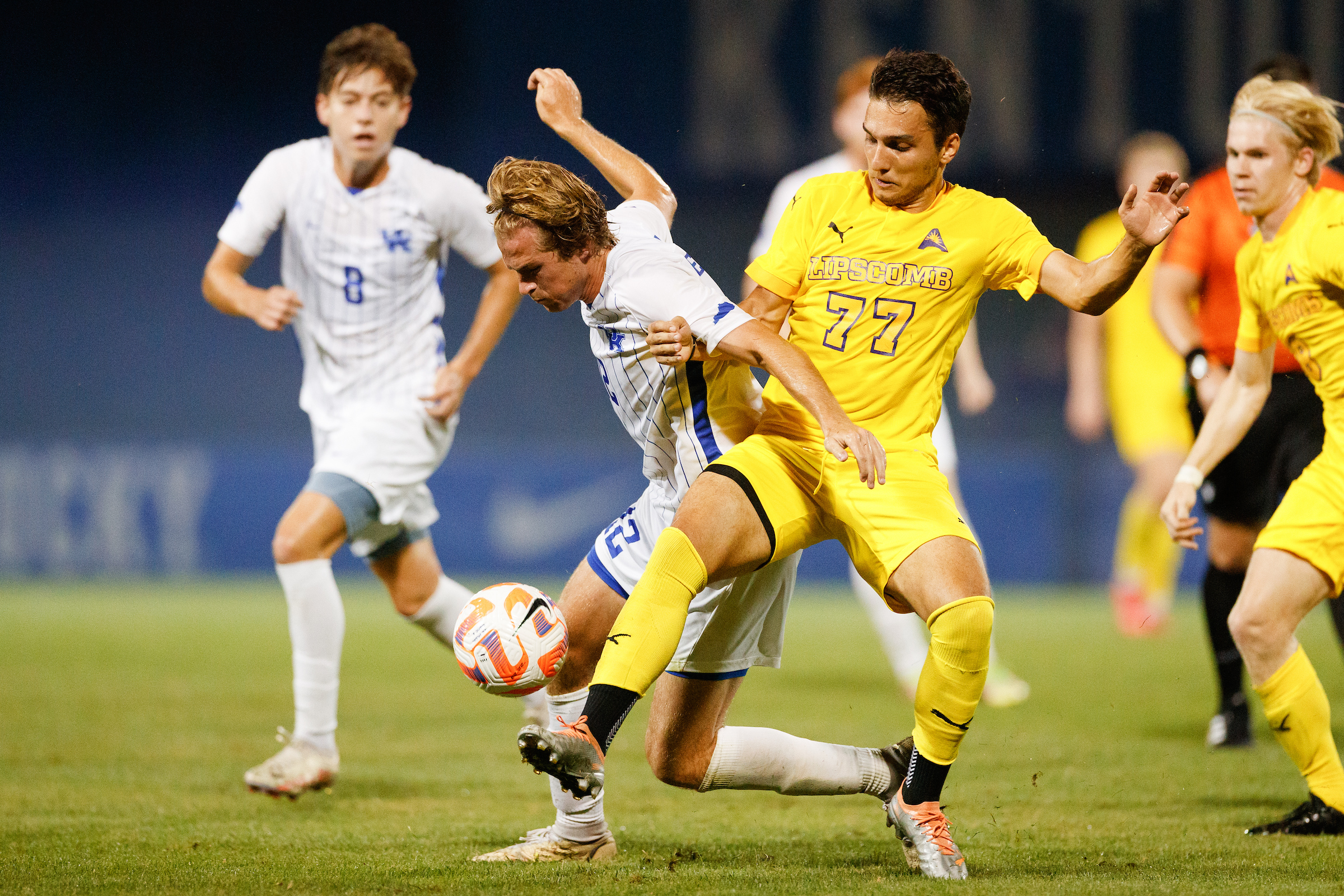 September 23, 2022 - 11:47 AM
Men's Soccer Travels to Georgia State Saturday
LEXINGTON, Ky. – The No. 5 Kentucky men's soccer team (5-0-2, 0-0-1 Sun Belt) will travel to RV Georgia State (6-0-1, 1-0-0 Sun Belt) for a 7:00 p.m. ET Sun Belt Conference matchup at the GSU Soccer Complex.
The Wildcats are coming off a midweek 3-2 home win against No. 21 Lipscomb with only one conference match under its belt for the season with a home 1-1 draw against Marshall. The Panthers hosted James Madison University last week to earn a win to begin conference play.
Historically, Kentucky and Georgia State have only gone head-to-head once. The Cats were victorious in Lexington winning the contest 1-0 on Sept. 1, 2013.
Kentucky begins a two-game road stint with Saturday's match followed by a trip to JMU next Saturday. The Cats will return to The Wendell & Vickie Bell Soccer Complex Oct. 9 to host conference opponent Georgia Southern.
Live stats will be available for the match at Georgia State by clicking here. Fans can also stream the contest live on ESPN+.
For the latest on Kentucky Men's Soccer, follow @UKMensSoccer on Twitter, Facebook and Instagram, as well as on the web at UKAthletics.com.