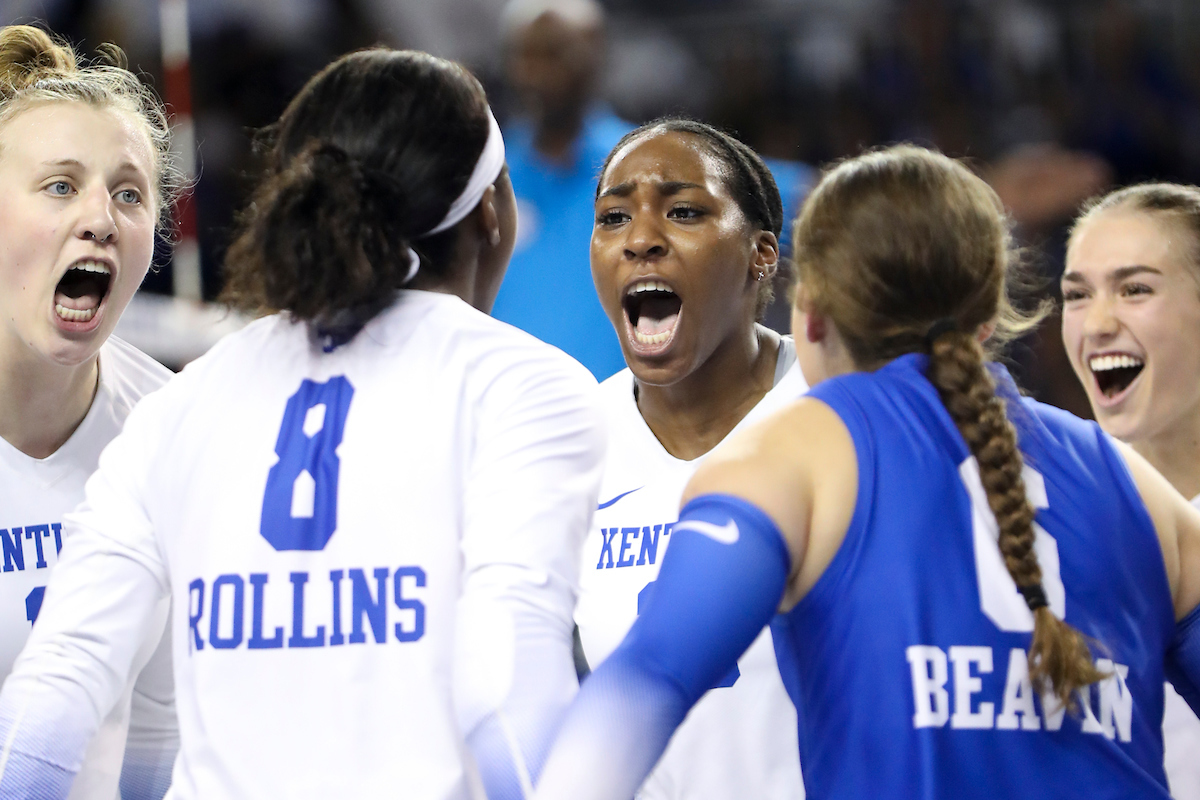 September 10, 2022 - 12:00 PM
Kentucky vs. Louisville Elevated to ESPN/2; Time Changed to 7pm
LEXINGTON, Ky. – The Kentucky Volleyball match on Wednesday against Louisville has been elevated to an ESPN/2 broadcast and will now begin at 7 p.m. ET instead of the previously-published time of 8 p.m. ET.
Depending on other programming results and schedules in the coming days, ESPN will make an announcement soon as to if the match will be on ESPN or ESPN2.
No changes need to be made to any previously-purchased tickets, as only the time is affected.
The match features two recent Final Four participants with Kentucky crowned as National Champions in 2020, followed by Louisville reaching the Final Four in 2021. Kentucky played in Louisville last year, falling short in a tight 3-2 match, despite its 31-26 all-time record against the Cardinals.
Tickets are available at UKathletics.com/tickets or by contacting the UK Athletics Ticket Office.
Follow along with the Wildcats on Twitter, Facebook and Instagram, and on the web at UKathletics.com.