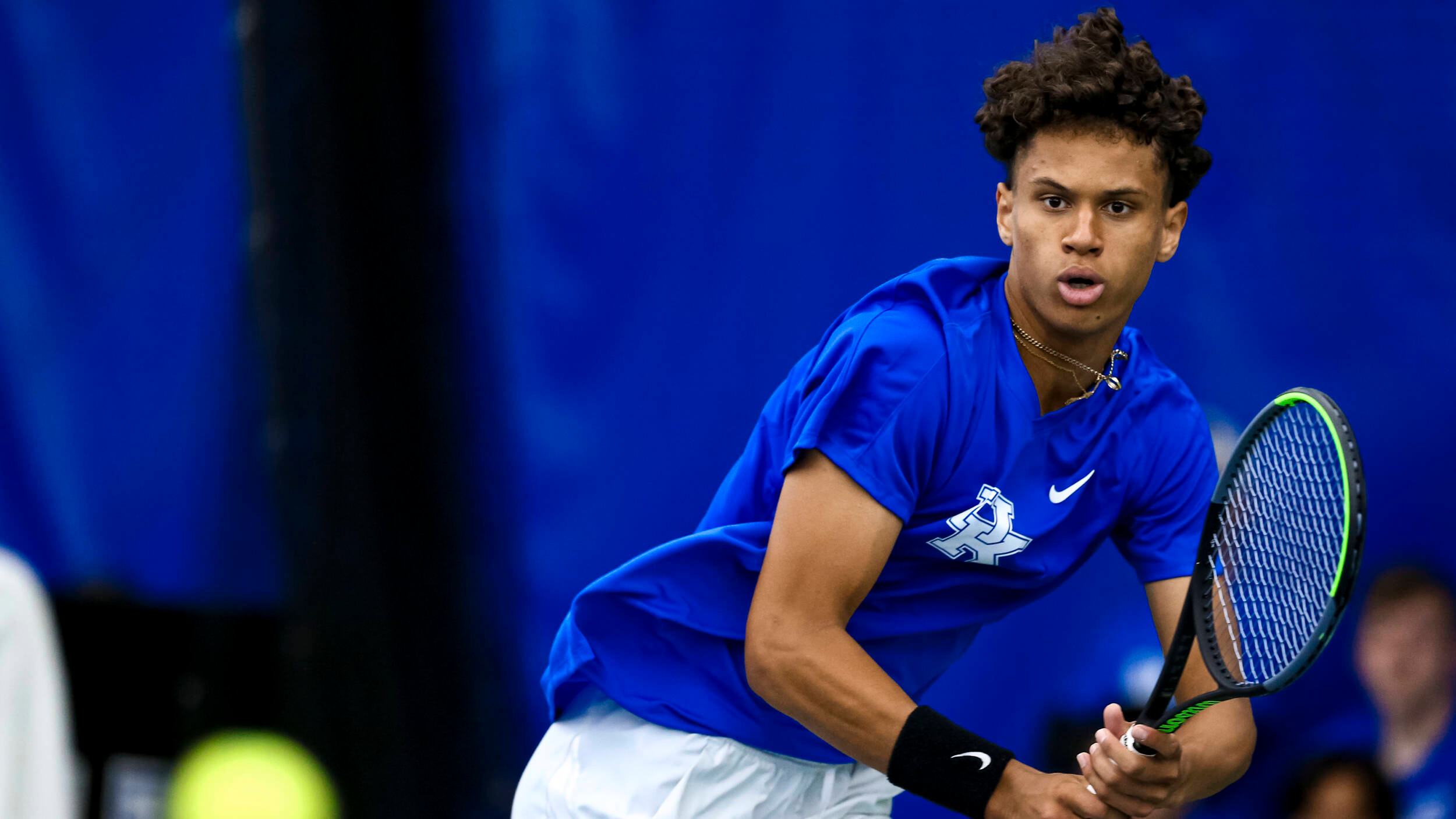 September 8, 2022 - 04:14 PM
Kentucky Men's Tennis Announces Fall Schedule
LEXINGTON, Ky. – Kentucky men's tennis revealed its 2022 fall schedule on Thursday, announcing a five-event slate which culminates with the 2022 ITA Fall National Championships in November.
Led by head coach Cedric Kauffmann, the defending NCAA runners-up will begin the year at home with the Wildcat Invitational, Sept. 16-18, at the Boone Tennis Center.
The team will then compete at the ITA All-American Championship in Tulsa, Oklahoma, Oct. 1-9, before returning to the state of Kentucky for an ITA regional event in Louisville, Oct. 13-17.
As October draws to a close, the Cats will journey to Winston Salem, N.C., Oct. 28-30, where they will partake in the Wake Forest Invitational.
The fall schedule concludes in San Diego, Calif. with the ITA Fall National Championships, Nov. 2-5.
Earlier this week, three Wildcats were named in the ITA'S fall rankings including senior standout, Gabriel Diallo who comes in at No. 2 in the nation. Diallo is accompanied by Cornell transfer, Alafia Ayeni (No. 27) and junior returnee, Josh Lapadat (No. 78).
Diallo and Ayeni are also featured in the doubles' rankings at No. 44 overall.
For the latest on UK Men's Tennis, follow the Wildcats on Twitter and Instagram at @UKMensTennis.