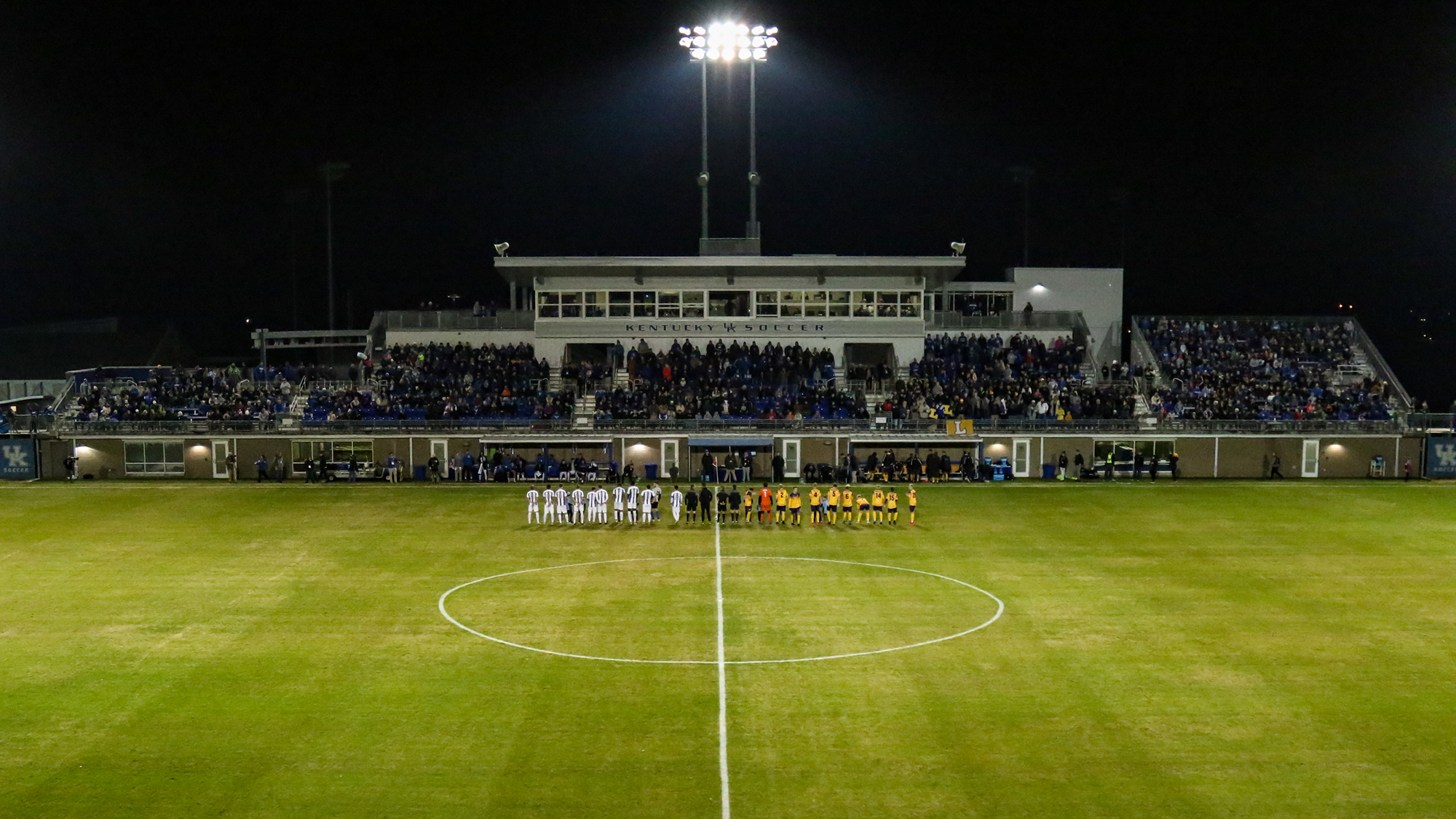 August 31, 2022 - 11:55 AM
UK Men's & Women's Soccer Announces 2022 Alumni Weekend
LEXINGTON, Ky. – The Kentucky men's and women's soccer teams will hold an Alumni Weekend on Sept. 16 and 17 in Lexington, celebrating the history of both programs in conjunction with UK Football game on Sept. 17 vs. Youngstown State and a doubleheader at the Bell Soccer Complex on Sept. 16, 2022.
SIGN UP HERE IF YOU ARE AN ALUM
Alums of both the men's and women's teams are asked to fill out this informational survey to confirm their attendance at the event so that more information on the weekend can be sent to them.
Alumni will be treated to a doubleheader featuring the women's Southeastern Conference season opener against Ole Miss at 5 p.m. ET on Sept. 16, followed by the men playing at 7:30 p.m. ET against Marshall.
Additionally, the men's and women's soccer coaching staffs will address the alumni on Sept. 16 during the night in a private dinner setting, in which food will also be provided.
On Sept. 17, alums will be given the opportunity to attend the Kentucky Football game vs. Youngstown State at Noon ET at Kroger Field.
The Kentucky men's soccer team is 2-0-0 with wins over UIC and Seattle so far in 2022 and is currently ranked No. 6 in Monday's United Soccer Coaches' Association top-25 rankings. Johan Cedergren is in his 10th year as the head coach.
The Kentucky women's soccer team is off to a 4-0-0 start for the first time since 2012 after the winningest August in program history under the direction of first-year head coach Troy Fabiano.
For the latest on UK Soccer, follow the Wildcats on Twitter at @UKWomensSoccer and @UKMensSoccer.