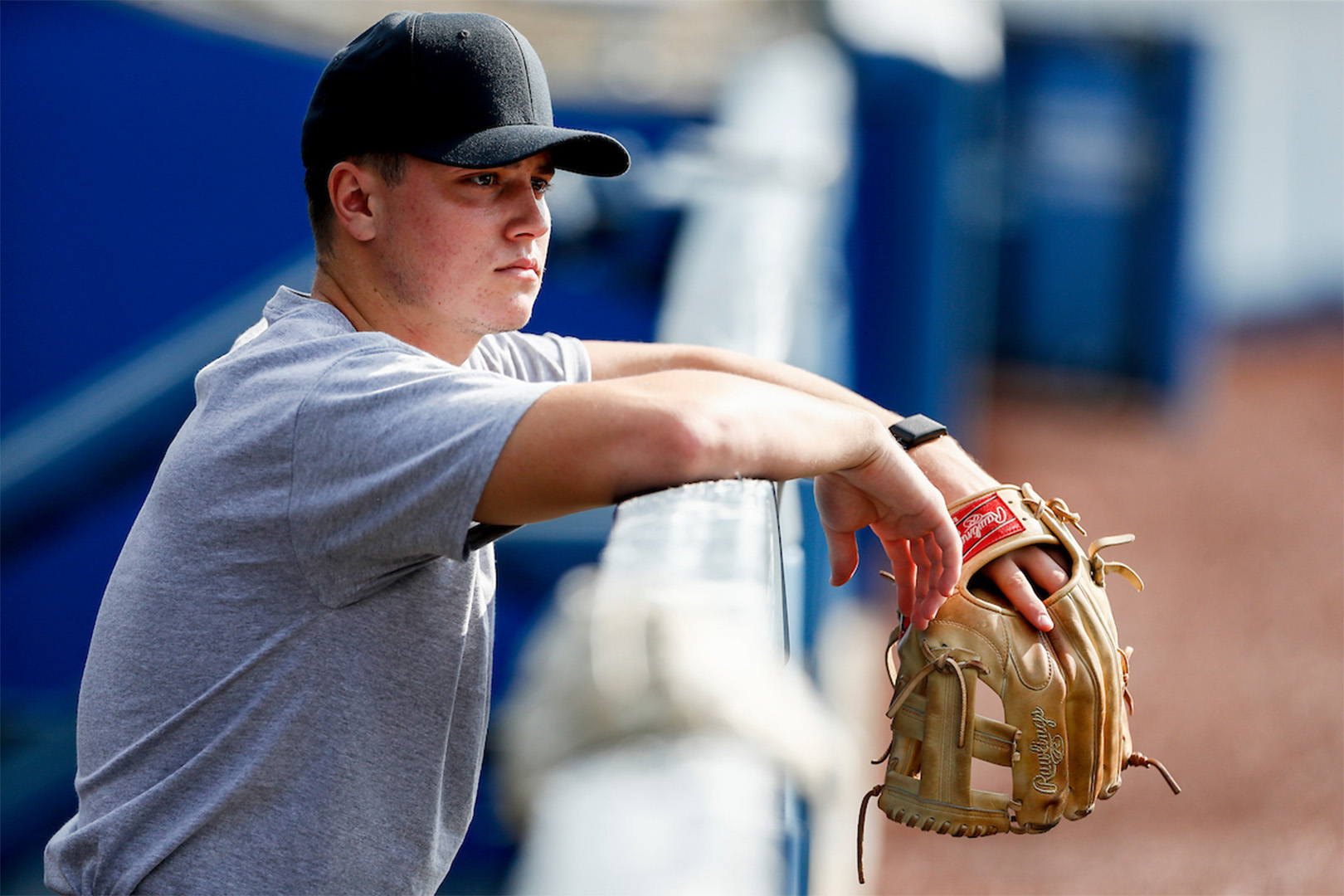 Kentucky baseball hit the transfer portal hard this offseason and scored big with a group ranked as the sixth-best transfer class in Division I baseball by Baseball America, one of the most respected authorities on amateur baseball.
The outlet said the class "provides a little bit of everything" and should help the Wildcats fill holes on the roster created through graduation and the Major League Baseball draft.
Subscribers can read the full transfer report at  BaseballAmerica.com.
Outfielder Kendal Ewell follows the path paved by Daniel Harris IV and Darren Williams before him in moving a short distance across I-75 from Eastern Kentucky University to UK. Ewell was a Golden Spikes semifinalist last spring and has batted .333 in 111 career games with 21 doubles, 21 home runs and 13 stolen bases. He was First-Team All-Atlantic Sun Conference in 2022.
Experience also comes in the forms of first baseman Hunter Gilliam (.271, 20 HR, 104 RBI in his career), outfielder Jackson Gray (19 2B, 14 HR, 18 SB), infielder Grant Smith (.303 in 65 games), catcher Chase Stanke (22 2B, 15 HR in 128 games) and infielder Patrick Herrera (2nd Team All-Big Ten).
Also, the versatile Ryan Waldschmidt arrives from Charleston Southern, where he was one of the top freshmen in the country last spring when he stole 18 bases and had 16 extra-base hits.
On the mound, East Carolina's Ryder Giles brings his side-winding style from the right side, where he had six saves in 84.2 career innings. He also is the ECU's career leader in sacrifice bunts and can play anywhere in the infield.
Logan Martin, was the conference pitcher of the year at the University of the South and has strikeout rates similar to all-american Tyler Guilfoil did when he arrived. Seth Chavez (East Tennessee State) and Zach Hise (Missouri) are hard-throwing righties working their way back from injury.
Follow along with the Cats on Twitter, Facebook and Instagram, and on the web at UKathletics.com.