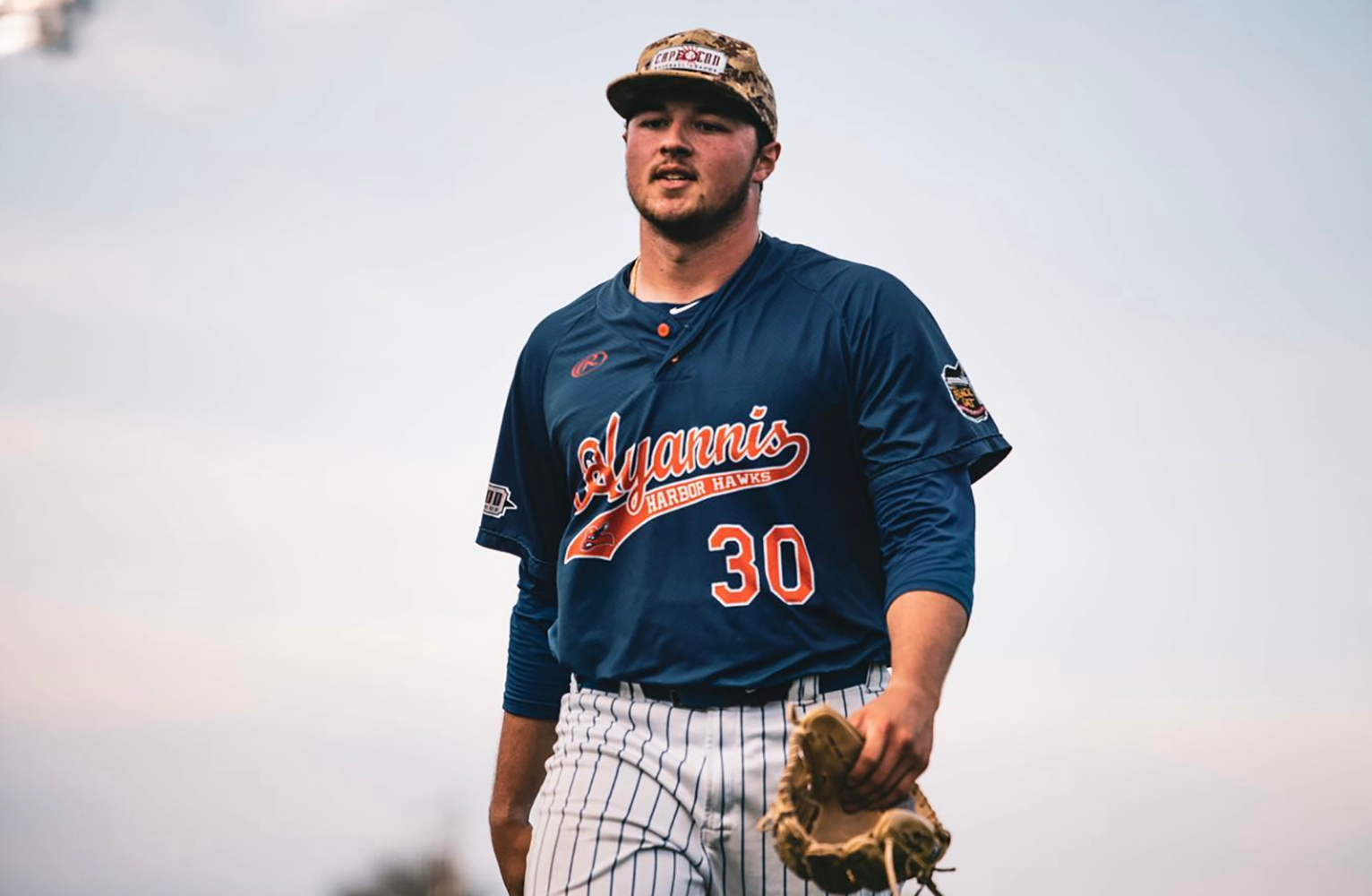 Members of the Kentucky baseball team shined on the summer collegiate circuit this summer with a pair of players earning all-league status, three making an all-star squad, one being named rookie of the year and one leading his league in hitting.
Junior left-hander Magdiel Cotto was electric in the famed Cape Cod Collegiate Baseball League, serving as the starting pitcher in the CCBL's all-star game, where he struck out two in one inning of work. He finished with a 3.73 earned run average in 31.1 innings for the Hyannis Harbor Hawks.
Sophomore infielder Émilien Pitre was arguably the best player in the Cal Ripken Collegiate League, batting over .400 and reaching base safely in more than half his plate appearances for the Bethesda Big Train. The Canada native was voted an all-star and named all-league as well.
Sophomore outfielder Nolan McCarthy flashed his power potential with seven home runs and 18 extra-base hits for the Lincoln Potters of the California League. He was named first-team all-league, was an all-star and went 12-of-19 with eight RBI in his last five games.
Freshman catcher Austin Fawley made a strong first impression in the South Florida Collegiate Baseball League, earning Rookie of the Year honors.
Junior transfer Kendal Ewell, an outfielder who began his career at Eastern Kentucky, was sensational in the MLB Draft League, which is an independent ball league that also serves as a draft prep league. He led the Frederick Keys, which also had former Wildcats Hunter Jump and Jacob Plastiak, in doubles, triple, RBI, stolen bases and OPS when his summer ended.
Some other standout efforts included:
R-Fr. Pitcher Christian Howe – Threw six shutout innings in the title-clinching game for the Charlottesville Tom Sox of the Valley League.
Junior pitcher Seth Logue did not allow an earned run through his first 12 innings pitched for the Upper Valley Nighthawks of the New England Collegiate Baseball League.
Senior catcher Chase Stanke batted .360 in 21 games with the Lincoln Potters (Cal League).
Redshirt freshmen pitchers Reed Gannon and Travis Smith each made successful returns from Tommy John surgery.