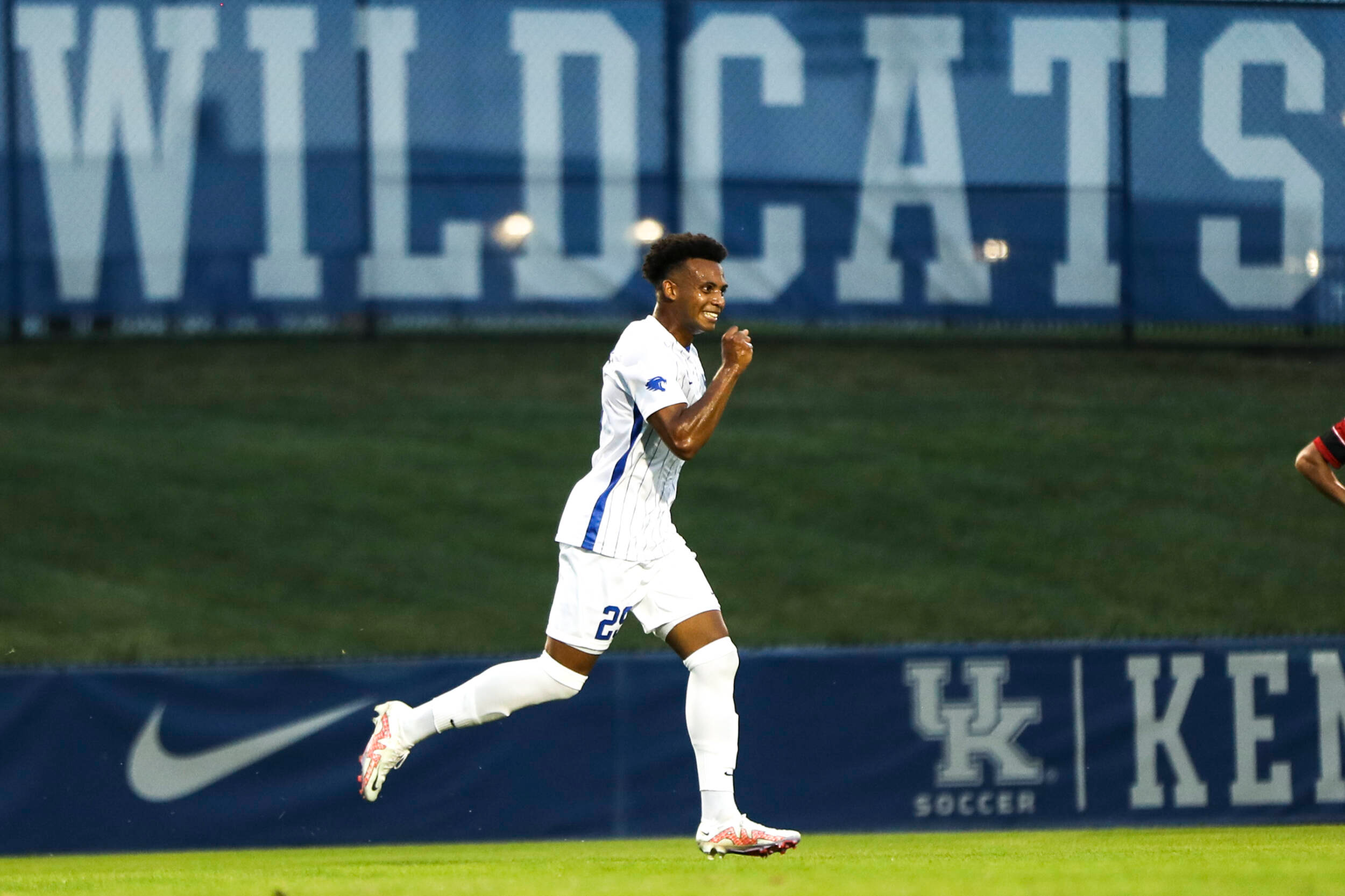 August 29, 2022 - 10:46 PM
Danny Evans Scores Lone Goal to Seal Wildcat Victory
LEXINGTON, Ky. – No. 8-ranked Kentucky men's soccer (2-0-0) continued its strong start to the 2022 campaign with a Monday night win over Seattle University at The Wendell & Vickie Bell Soccer Complex.
With rain on the horizon, the Wildcats were able to finish 90 minutes of regulation before thunder and lightning entered the area.
Fifth-year senior Danny Evans found a golden opportunity midway through the first half scoring the lone goal of the match. With an assist by senior Eythor Bjorgolfsson, Evans was able to send the ball to the crossbar which bounced into the net in the 22nd minute.
The Wildcats fired 24 shots throughout the match which was a significant amount compared to the Redhawks' seven. Five of the 24 shots came from Evans who saw 61 minutes on the pitch.
The backline held Seattle's offense resulting in another clean sheet for UK. Senior keeper Isaac Walker recorded zero saves securing the win in the net thanks to defenders Lucca Rodrigues and Luis Grassow.
Kentucky will return to The Bell on Friday with hopes of continuing and strengthening its win streak. The Wildcats will host Belmont for a 7:30 p.m. ET kickoff for Family Night. Fans can enjoy inflatables and more while cheering on the Cats!
For the latest on Kentucky Men's Soccer, follow @UKMensSoccer on Twitter, Facebook and Instagram, as well as on the web at UKAthletics.com.