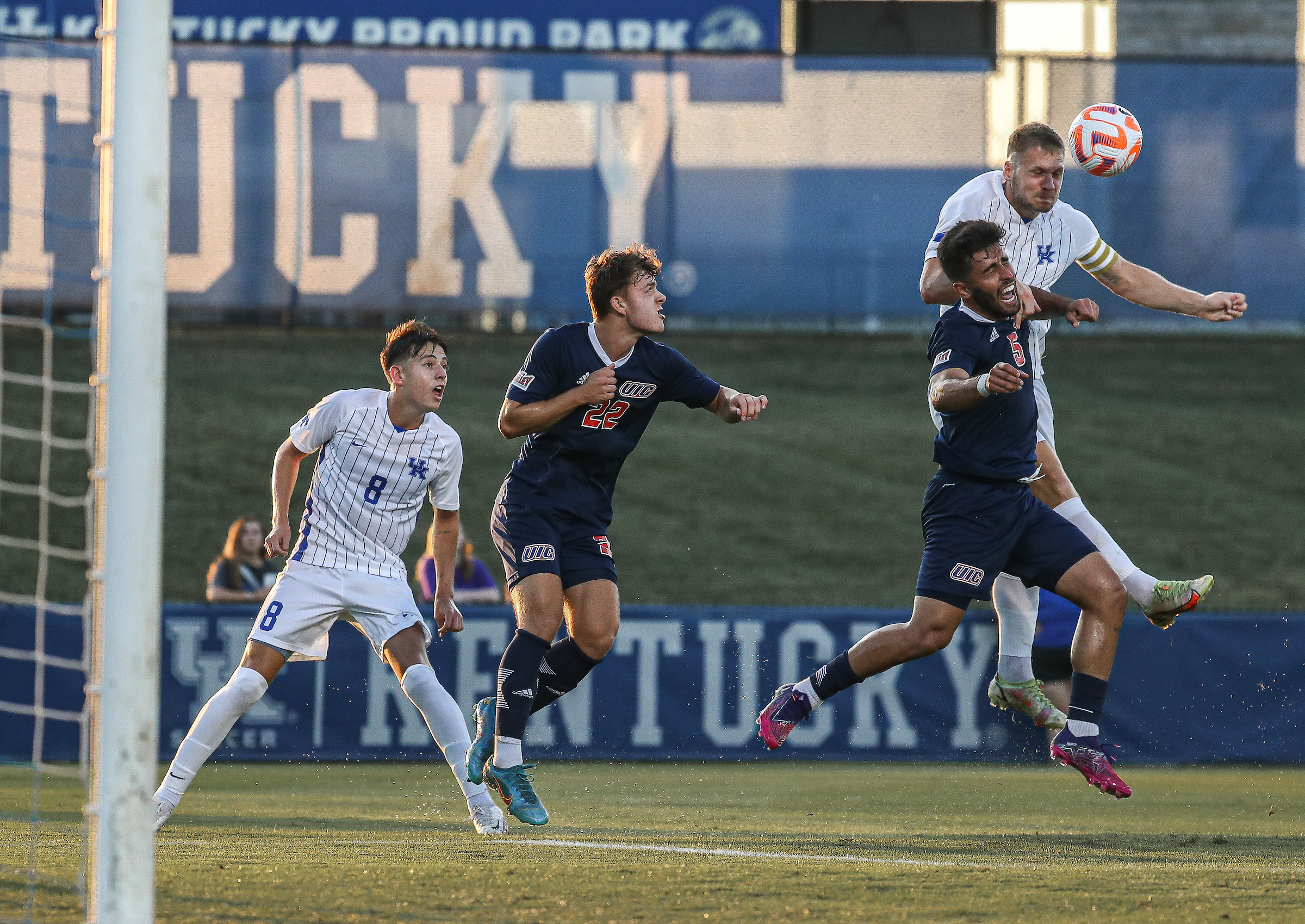 August 28, 2022 - 08:26 PM
Kentucky to Host Seattle on Monday
LEXINGTON, Ky. – The No. 8 Kentucky men's soccer team will return to the Wendell & Vickie Bell Soccer Complex on Monday to host Seattle University at 7:30 p.m. ET.
The Wildcats are coming off a season-opening 2-0 victory against the University of Illinois Chicago.
After a scoreless first half at The Bell, two Wildcats found the net. Senior Eythor Bjorgolfsson was the first to score for Kentucky in the 46th minute. The Sun Belt Conference Preseason Offensive Player of the Year was assisted by Nick Gutmann who later scored a goal of his own. Gutmann was assisted by fifth-year senior Danny Evans in the 87th minute to seal the victory for the Cats.
In the net, keeper Isaac Walker recorded one save to secure the first clean sheet of the 2022 campaign.
Captains Robert Screen and Luis Grassow each played 90 minutes on the pitch. Screen's two shots contributed to Kentucky's total of 12.
Live stats will be available for the Kentucky vs. Seattle match by clicking here. Fans can also stream the season opener on ESPN+.
For the latest on Kentucky Men's Soccer, follow @UKMensSoccer on Twitter, Facebook and Instagram, as well as on the web at UKAthletics.com.