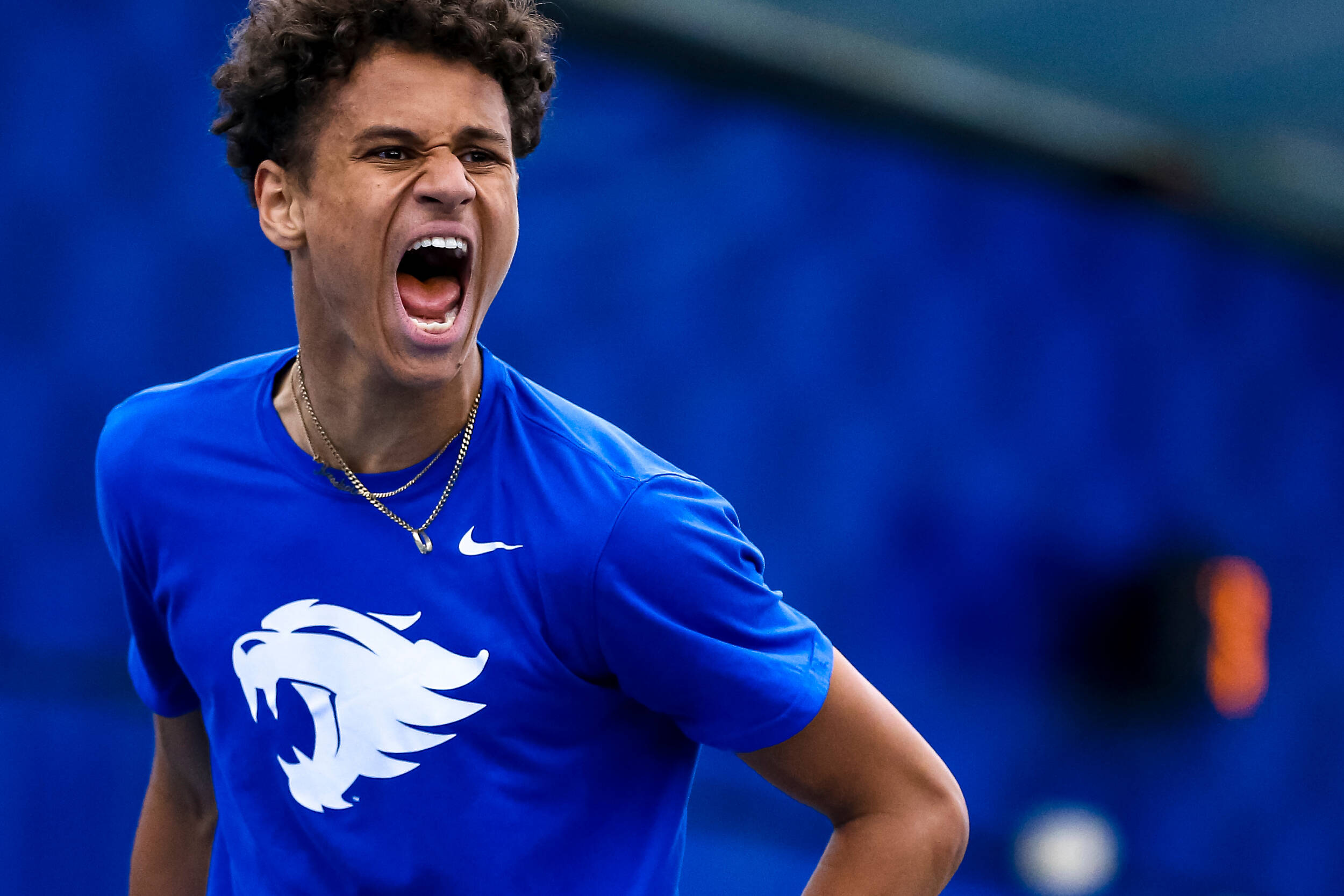 August 28, 2022 - 03:53 PM
Gabriel Diallo Wins ATP Tour's 2022 Granby Challenger
LEXINGTON, Ky. – Kentucky men's tennis star Gabriel Diallo won the 2022 Granby Challenger of the Association of Tennis Professional's Challenger Tour on Sunday afternoon, defeating [6] Juncheng Shang (CHN) in straight sets, 7-5, 7-6 (5).
The ATP Challenger Tour win is the first in the career for Diallo. Diallo earned a wild card into the main draw of the tournament held at Les Championnats Banque Nationale de Granby in France.
In the two-hour final Sunday, Diallo played the big points at an extremely high level, converting on three of his six break points and saved three of the five break points he faced in the match.
Diallo took the first set 7-5 with a break midway through the frame and rode out the momentum to capture the opener. In the second set, Diallo was up a break at 4-3 and was broken to level the frame at four all. Then, Diallo and Shang were forced into a tiebreak before Diallo took the title, 7-5 in the tiebreak to claim the second set, 7-6.
The win is the biggest individual title in Kentucky Men's Tennis history for an individual player in outside competition, as the tournament was also held in conjunction with a WTA 250 event. On the path to the title, Diallo defeated Dan Martin (CAN), Cedrik-Marcel Stabe (GBR), Aziz Dougaz (TUN), and [9] Hiroki Moriya (JPN). Shang was the winner of the 2022 Lexington Challenger earlier this summer.
The Kentucky Men's Tennis fall schedule will be released later.
For the latest on UK Soccer, follow the Wildcats on Twitter at @UKMensTennis.