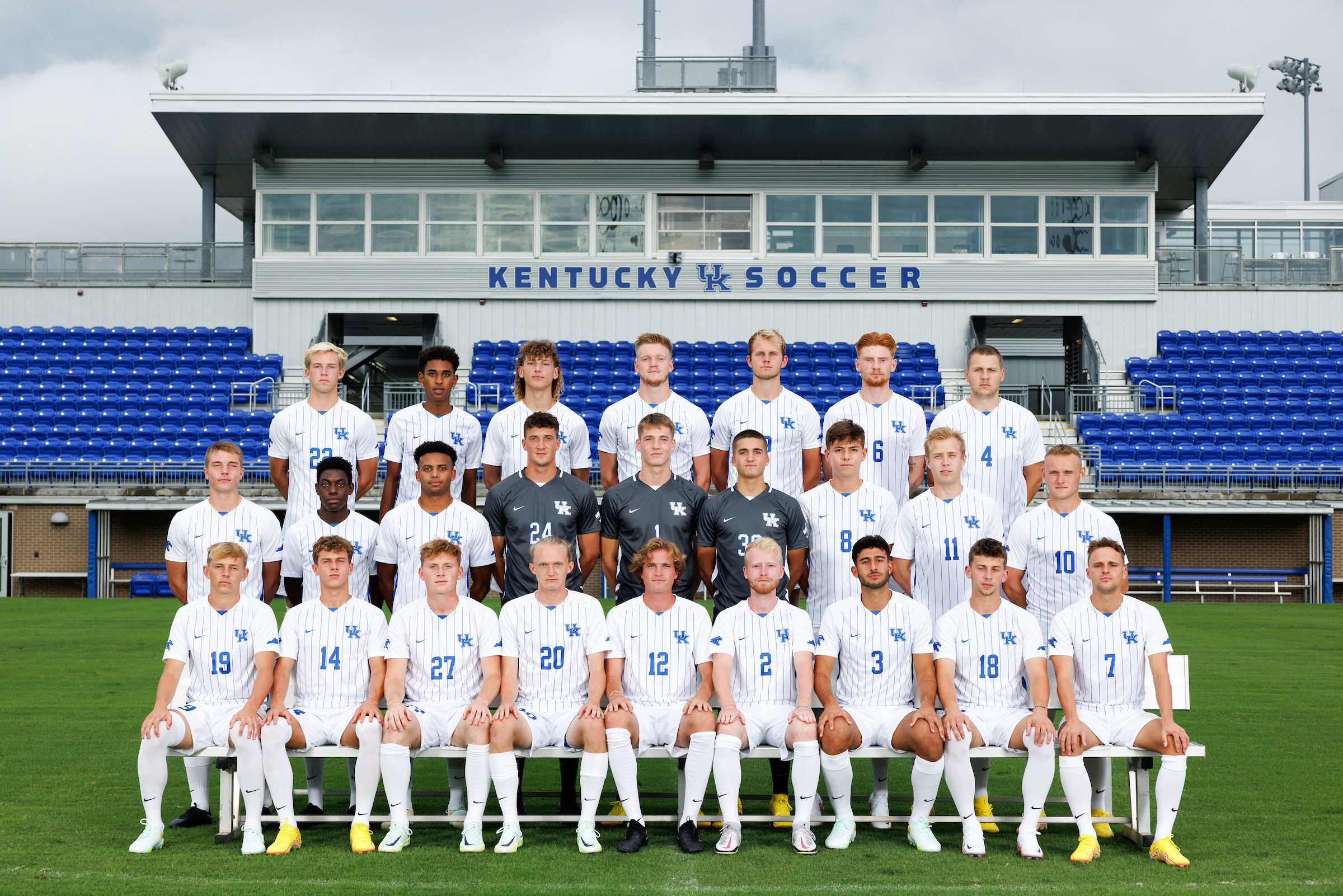 August 24, 2022 - 08:38 PM
Kentucky Men's Soccer Opens 2022 Campaign Thursday
LEXINGTON, Ky. – The University of Kentucky men's soccer program begins a new era as a Sun Belt Conference affiliate on Thursday.
The Wildcats will host the University of Illinois Chicago in a 7:30 p.m. ET non-conference contest at the Wendell & Vickie Bell Soccer Complex.
Seeing much excitement in the preseason, Kentucky has swept numerous conference awards including a third-place preseason conference ranking by the Sun Belt. Senior Eythor Bjorgolfsson was awarded conference Preseason Offensive Player of the Year while fellow senior Luis Grassow earned conference Preseason Defensive Player of the Year. The pair, with the addition of Robert Screen, found themselves on the Preseason All-Conference Team as well.
Kentucky's preseason accolades did not stop on the conference level as the Wildcats were voted to finish eighth in the United Soccer Coaches Preseason Coaches' Poll. UK finished its 2021 campaign ranked No. 11 by the organization.
The final stint as a Conference USA affiliate resulted in a conference tournament title for Kentucky, the first since 2018. The Wildcats completed the season with an overall record of 15-2-4 (3-1-4 C-USA).
Big Blue fans will have the opportunity to watch a full evening of soccer at The Bell with the women's team taking on Purdue at 5 p.m. Students are encouraged to arrive early for free food and cornhole at 4 p.m. with the chance to win Airpods and more!
Live stats will be available for the men's match against UIC by clicking here. Fans can also stream the season opener on ESPN+.
For the latest on Kentucky Men's Soccer, follow @UKMensSoccer on Twitter, Facebook and Instagram, as well as on the web at UKAthletics.com.