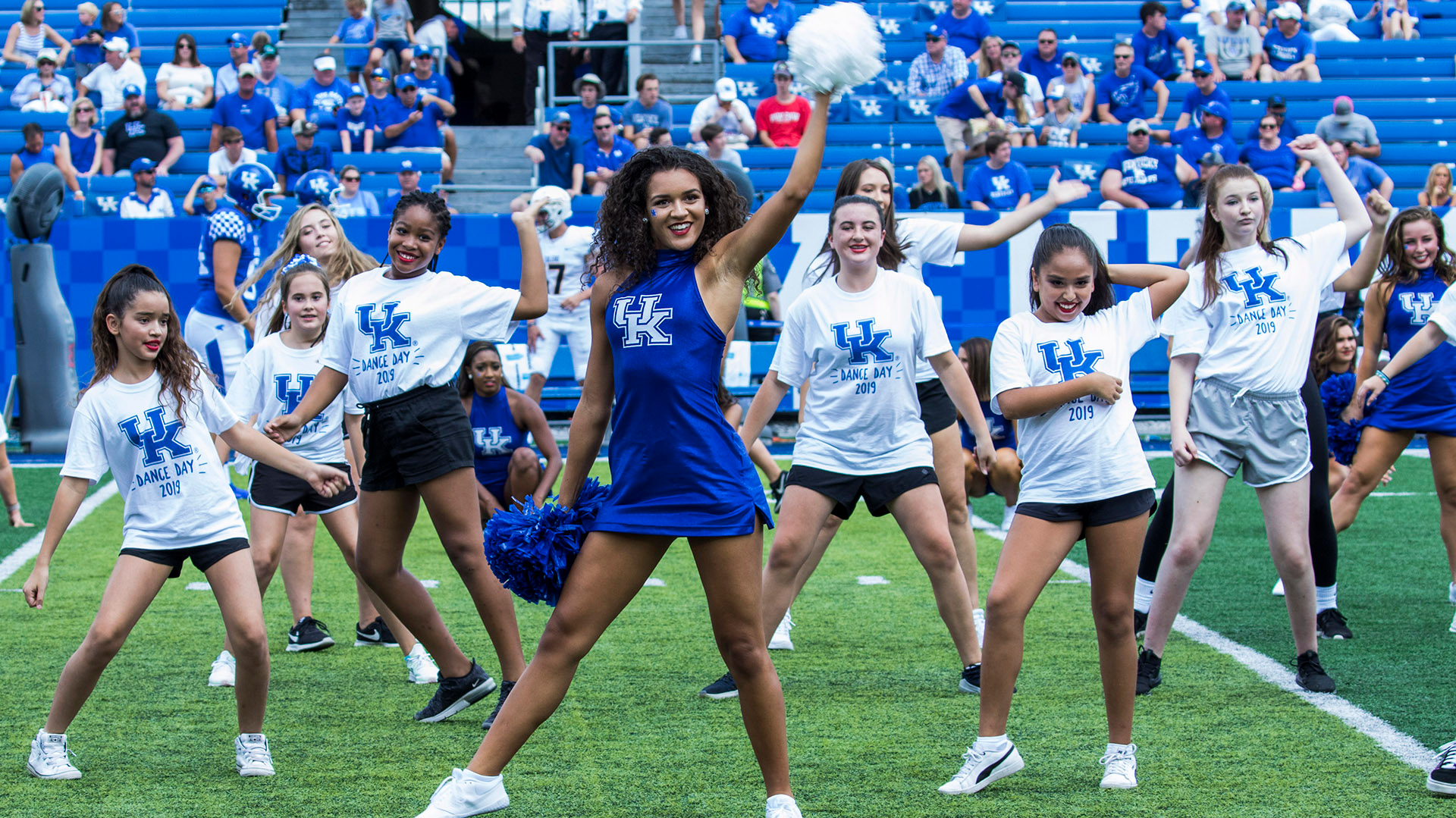 August 18, 2022 - 04:39 AM
UK Dance Team Dance Day 2022
UK DANCE DAY REGISTRATION:
We are so excited for UK DANCE DAY 2022!!!
It will be at HALFTIME of the UK vs Youngstown State noon game on Sept. 17th! We will send out video links teaching the dances!
Open to anyone age 6yrs old and above!
We will practice the morning of the game (8-9:15am), and perform at half-time.
Performers will receive their ticket to the game (additional tickets can be purchased), a UK Dance Day t-shirt, and the chance to perform with the UKDT on the field!
It's a fun day!!! (Everyone will need an updated physical)
Check out this video from our UK Dance Day 2018! https://youtu.be/r1fO3dKI4Ks