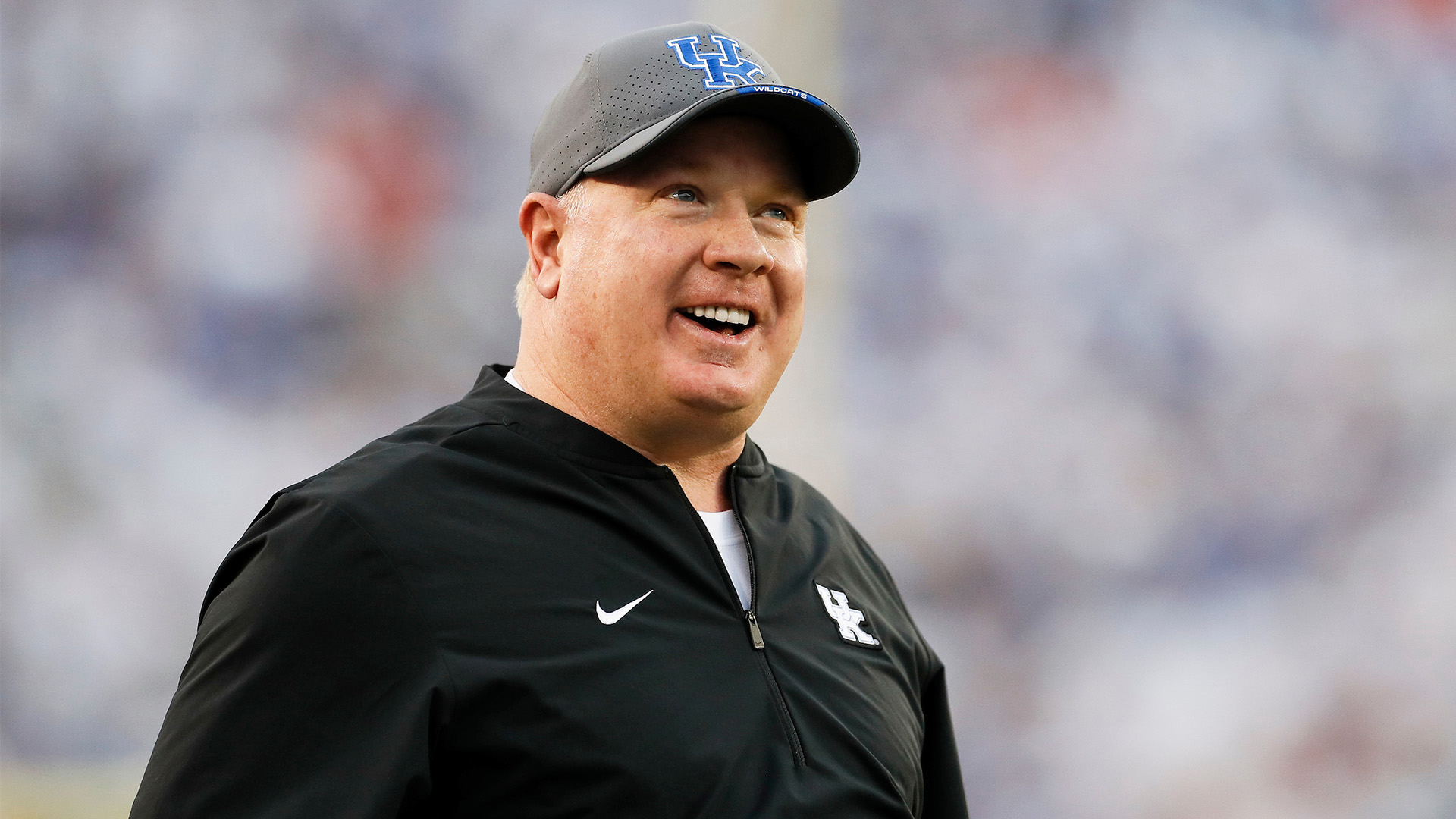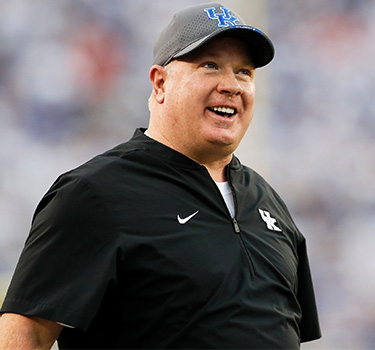 After capturing its second 10-win season in the past four years and winning its school-record fourth straight bowl game, the Kentucky football program is entering the 2022 season ranked in both the USA TODAY Sports AFCA Top 25 preseason poll and the Associated Press Top 25 preseason poll for the first time in school history.
The Wildcats are ranked No. 20 in the Associated Press preseason poll, their fifth all-time appearance and first since 1978.  The Cats were also ranked in the 1950 (No. 13), 1951 (No. 6), 1957 (No. 20) and 1978 (No. 15) preseason polls.
The Associated Press began its preseason poll in 1950. A panel of 63 sports writers and broadcasters from around the country votes on the poll weekly.
The Cats are No. 21 in the coaches poll, their first preseason ranking in the 30-year-old poll.
The USA TODAY Sports AFCA football coaches poll is conducted weekly throughout the regular season using a panel of 66 head coaches at Football Bowl Subdivision schools. The panel is chosen by random draw, conference by conference plus independents, from a pool of coaches who have indicated to the American Football Coaches Association their willingness to participate. Each coach submits a Top 25 with a first-place vote worth 25 points, second place 24, and so on down to one point for 25th.
Kentucky is coming off a 10-3 season, topped by a victory in the Vrbo Citrus Bowl, for the second time in the last four years (also 2018).  The Wildcats return several starters on offense and defense, along with both kicking specialists.
Kentucky football is slated to play eight homes games this fall. The home schedule includes matchups against SEC foes South Carolina (Oct. 8), Mississippi State (Oct. 15), Vanderbilt (Nov. 12) and defending national champion and preseason No. 3 Georgia (Nov. 19). UK will also host nonconference matchups against Miami University (Sept. 3), Youngstown State (Sept. 17), Northern Illinois (Sept. 24) and Louisville (Nov. 26).

Visit UKFootballTix.com for great deals on tickets and more information. Prefer to speak with an expert? Fans may work together with a personal ticketing consultant to compare and purchase available seat locations by requesting a call or by contacting the UK Sales Office at (800) 928-2287 (Option 1).