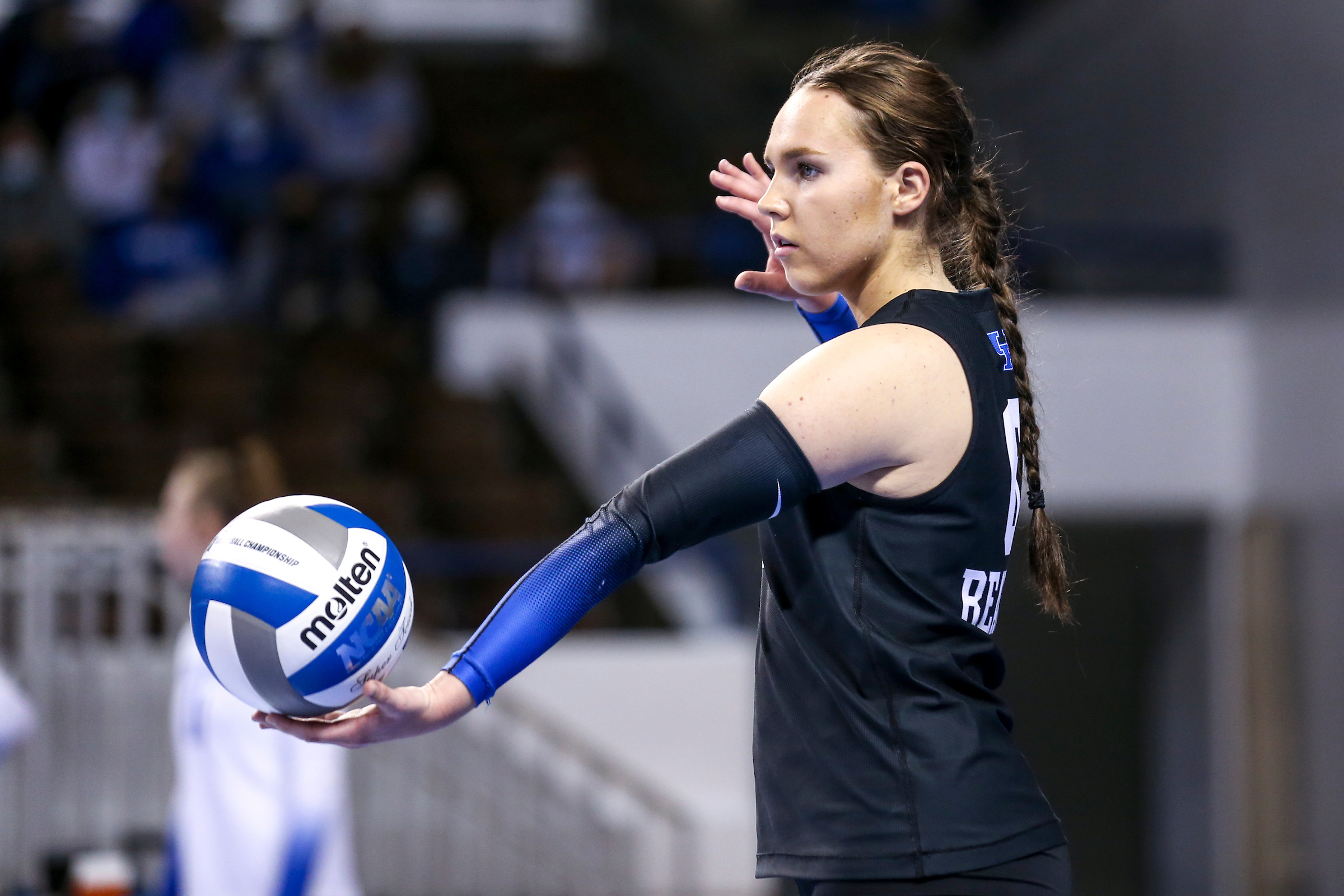 August 12, 2022 - 11:33 AM
Kentucky Volleyball 2022 National Television Schedule Released
LEXINGTON, Ky. – The Southeastern Conference and its partners at ESPN released the 2022 SEC volleyball television schedule Friday, with Kentucky schedule for eight games on linear television for the year.
The Wildcats will play five games on the SEC Network and three on ESPNU with two of the ESPNU games serving as marquee out-of-conference showdowns against Louisville and Nebraska.
All SEC matches and non-televised home matches will be shown live on the SEC Network+, ESPN+ and the ESPN app.
UK's slate of matches on linear TV begins with an out-of-conference showdown against the Ohio Bobcats at 4 p.m. ET on the SEC Network the second weekend of the season on August 28.
ESPNU will carry two of UK's featured non-conference matches as the Wildcats host Louisville on Sept. 14 at 8 p.m. ET and Nebraska on Sept. 18 at 3 p.m. ET.
SEC opening weekend will see UK play LSU in Memorial Coliseum and the second of the series, Sept. 25, will be televised live on the SEC Network.
Kentucky will be featured twice in the month of October on TV with its Oct. 12 match vs. Ole Miss airing at 8 p.m. ET on SECN and a 3 p.m. ET first serve against Texas A&M on ESPNU Oct. 23.
November will see the Wildcats play SEC co-runners up Florida and Mississippi State on TV. UK plays at Miss. St. on SEC Network at 9 p.m. ET on Nov. 11 before the penultimate series of the year at Florida's second match will air at 2 p.m. ET on SEC Network, Nov. 20.
2022 Kentucky Volleyball Television Schedule
Aug. 28 – vs. Ohio (4pm ET, SEC Network)
Sept. 14 – vs. Louisville (8pm ET, ESPNU)
Sept. 18 – vs. Nebraska (3pm ET, ESPNU)
Sept. 25 – vs. LSU (Noon ET, SEC Network)
Oct. 12 – vs. Ole Miss (8pm ET, SEC Network)
Oct. 23 – at Texas A&M (3pm ET, ESPNU)
Nov. 11 – at Mississippi State (9pm ET, SEC Network)
Nov. 20 – at Florida (2pm ET, SEC Network)
Follow along with the Wildcats on Twitter, Facebook and Instagram, and on the web at UKathletics.com.