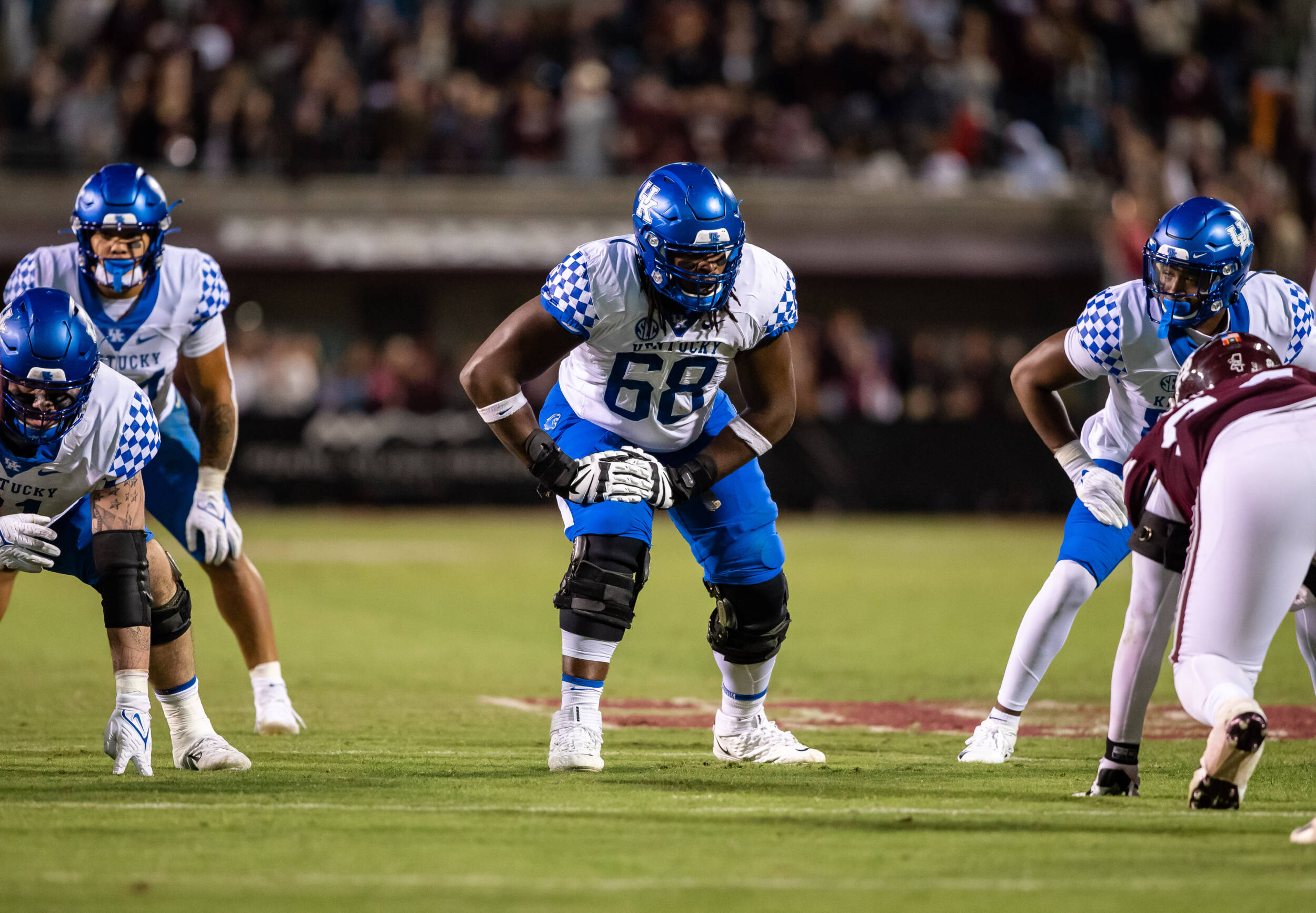 Senior offensive guard Kenneth Horsey earned preseason honorable mention All-America honors from Pro Football Network, it was announced Monday. The PFN College Football All-Americans are chosen by college football local evaluators and NFL draft analysts.
Horsey, a native of Sanford, Florida, has manned the left guard spot for two seasons and now is the Wildcats' most experienced lineman with 25 career games and 21 career starts. An interesting note about Horsey – he had open-heart surgery in April of 2018, prior to his freshman year at UK. Because of his perseverance to return to play, he won the 2020 Mayo Clinic Comeback Player of the Year Award. His experience with heart health led him to volunteer with the Lexington's local chapter of the American Heart Association and he went on to earn a spot on the Allstate AFCA Good Works Team and the Southeastern Conference Community Service Team in 2021.
In July, he was named to the 2022 Preseason Media Days All-SEC second-team offense.
Horsey graduated on December 17, 2021 with a degree in communication and is currently working on a master's degree in social work.
Kentucky football is slated to play eight homes games this fall. The schedule includes matchups against SEC foes South Carolina (Oct. 8), Mississippi State (Oct. 15), Vanderbilt (Nov. 12) and defending national champion Georgia (Nov. 19). UK will also host nonconference matchups against Miami University (Sept. 3), Youngstown State (Sept. 17), Northern Illinois (Sept. 24) and Louisville (Nov. 26).
Visit UKFootballTix.com for great deals on tickets and more information. Prefer to speak with an expert? Fans may work together with a personal ticketing consultant to compare and purchase available seat locations by requesting a call or by contacting the UK Sales Office at (800) 928-2287 (Option 1).