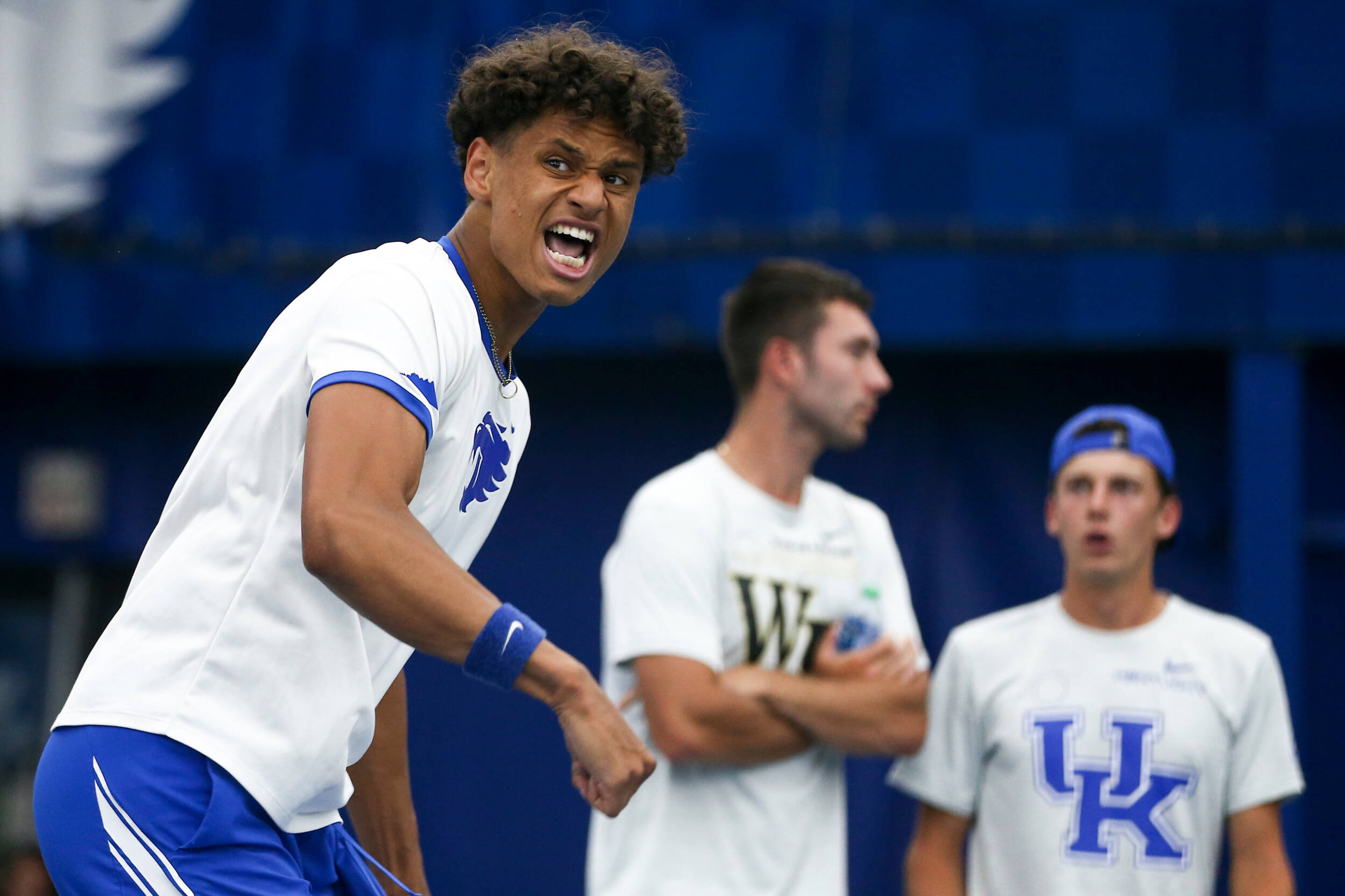 August 2, 2022 - 01:49 PM
Kentucky Men's Tennis To Participate in Western & Southern Open
LEXINGTON, Ky. – The University of Kentucky men's tennis team under the direction of Cedric Kauffmann will have select student-athletes taking part in the 2022 Western & Southern Open's Inaugural College Tennis Showcase at the Linder Family Tennis Center in Mason, Ohio this summer.
On August 14 at 3 p.m. ET, the Wildcats will be joining five other schools from around the area and playing exhibition doubles and mixed doubles on Porsche Court, the second show court at the ATP Masters/WTA Premier 1000 event.
August 14 will serve as a qualifying day for the professional tennis players in the 2022 Western & Southern Open in addition to the College Tennis Showcase. Main draw play begins Monday for the prestigious Cincinnati Masters title, one of the few ATP 100/WTA 1000 Premier events left in the professional tennis circuit today.
Kentucky student-athletes will be joining student-athletes from Michigan, Ohio State, Notre Dame, Xavier and Louisville participating in the inaugural event.
The day will also include panel discussions in the new Grand Courtyard fan experience area, featuring current collegiate players and pro players who played in college.
Expected players in the 2022 Western & Southern Open include Rafa Nadal, Serena Williams, Daniil Medvedev, Nick Kyrgios, Iga Swiatek and Coco Gauff.
Cincinnati is part of the US Open Series along with Newport, Atlanta, San Jose, Washington DC, Montreal/Toronto, Winston-Salem and Cleveland.
For the latest on UK Men's Tennis, follow the Wildcats on Twitter and Instagram at @UKMensTennis.