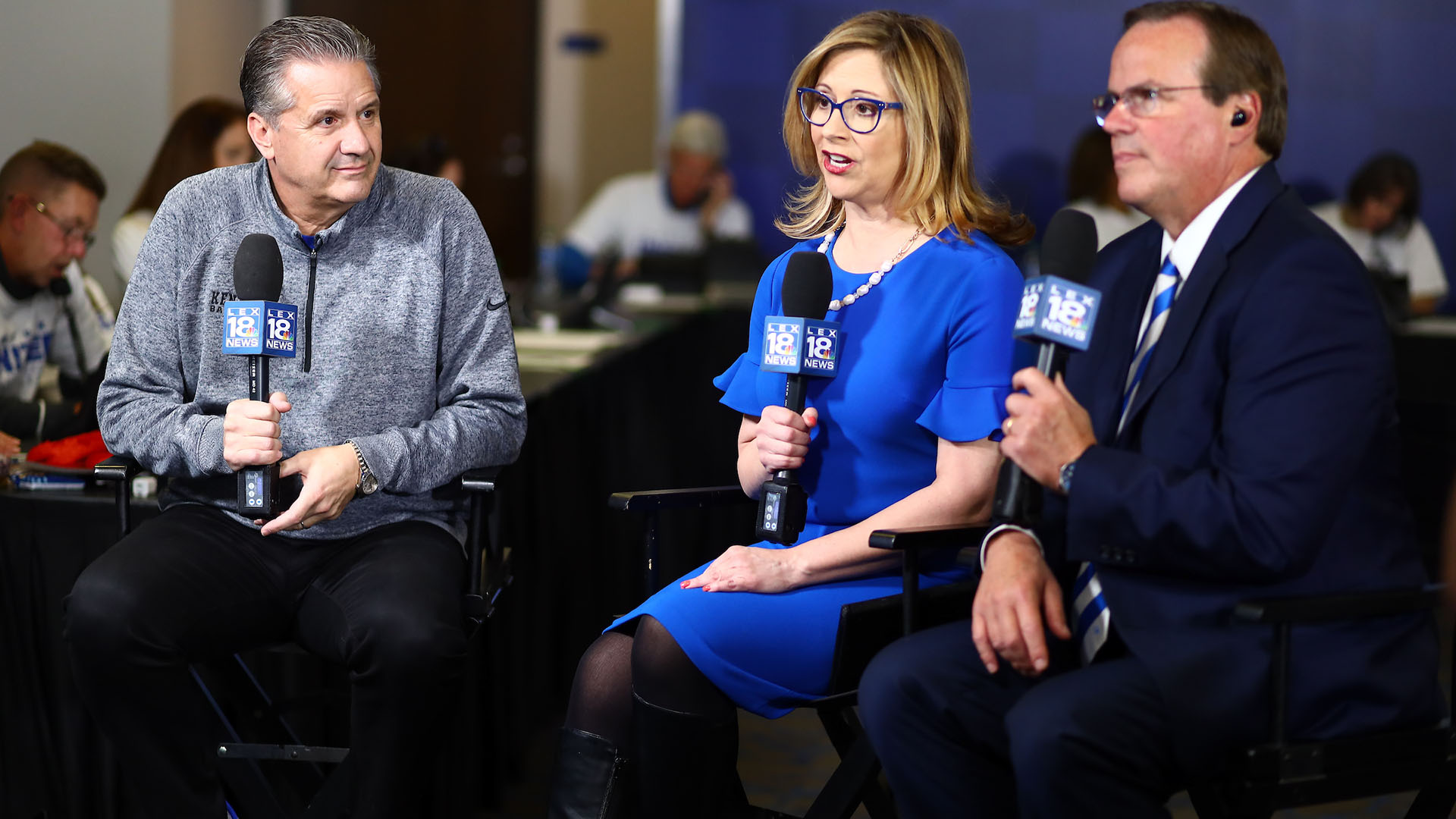 August 1, 2022 - 02:23 PM
Calipari Asks 'Generous' Kentuckians to Help with Flood Relief Effort
During his legendary coaching career, John Calipari has proven time and again that can excel at many things. However, there are two that immediately come to mind.
One, he is a Hall of Fame basketball coach, molder of men and a person who fulfills dreams. But Calipari has shown, time and again, that he also has a big heart and a passion to give back. And, for the second time in less than a year, Calipari and his team will be raising money to benefit the victims of a natural disaster in the Commonwealth of Kentucky.
In December, Calipari and the UK Athletic Department raised money for tornado victims in the western part of Kentucky. The cities of Mayfield and Princeton were among the most devastated by the storms.
Now, Kentuckians on the opposite side of the state have been hit with record flooding, which has destroyed homes and property and taken the lives of more than 20 people. The town of Hindman in Knott County was hit especially hard in this event, as well as Whitesburg and many others.
To attempt to help with the immediate needs of people affected by the floods, Calipari and his Cats will hold an open practice at Rupp Arena on Tuesday night at 5 p.m. Admission is free but fans are asked to bring a donation that will go to the Red Cross to support relief efforts in Eastern Kentucky.
The UK staff and players saw the images of the destruction on social media and knew they had to do something. Kentucky native CJ Fredrick was among the first to approach Calipari with an idea of how to raise money for the immediate needs of his fellow Kentuckians.
"I was in the car and I saw these horrible pictures and the first thing that came into my head was, what can we do to help?," Fredrick said. "Because the brand of Kentucky, it's a huge brand, and we can make an immediate impact. I thought it would be a great way to get the fans involved, bringing them out to Rupp and watching us practice and raising money. It would be a great thing for everybody just to get together right now."
Fredrick and the Cats were following the example set for them by their head coach.
"We have a real special team – for the whole team to come together and basically go off Cal's leadership as servant leaders and to come together and do this," Fredrick said. "We're just, as a team, extremely excited for tomorrow to help out in any way we can for Eastern Kentucky."
Calipari is happy to see that his message of giving back to others is getting through to his players.
"When you coach, you try to give the player something and then you get to see it on the court and you see them succeed and it puts a smile on your face," Calipari said. "Nothing feels better except, off the court, when you're trying to give them stuff they can live with the rest of their lives – kind heart, servant leadership, be about each other, be about others, use your blessings to pass those along. When they came to me, this is servant leadership in action. This shows me that we're getting through."
As a result of the storm, it appears that a large number of Kentuckians in the affected counties have lost everything they had. While this seems particularly cruel, Calipari knows that the citizens of the Bluegrass state will take care of their own.
"It always seems that the people that can least afford it are getting hit by this stuff," Calipari said. "Which is why we all gotta step up and say, what can I do, even if it's little. It's amazing how generous this state is. They always seem to come through."
Calipari encourages everyone to come out, have a good time and give to an important cause.
"Just come, have a ball with this team. Let's give what we can give," Calipari said. "Any time that we can help, we're going to do what we can."